The most beautiful sights in Porto: Breathless through the streets of Porto
You know that place that you immediately take to your heart? A place where you have never been before but which you instantly fall in love with because of its warm aura. Porto is such a place. When traveling to Portugal, people quickly associate the country with Lisbon, bizarre rock formations and hot surf spots. The city of Porto has been a popular insider tip among individual travelers for quite some time, because Lisbon's little sister is quite a big cinema for travel lovers.
I admit it, though: having never been to Portugal before the trip to Porto, I really wanted to go to Lisbon at the beginning! This desire arose after I talked to friends who did a semester abroad in Lisbon. In Lisbon there is much more going on, it is more colorful, more diverse, more beautiful. But at the time I wanted to fly, unfortunately, there were no suitable flights near me. So my better half and I looked around for an alternative and quickly came across Porto. And our curiosity was immediately aroused. Promptly the flights were booked and the trip could begin.
Exploring Porto on foot: A walk along the Duoro
Upon arrival, we were already in for a surprise: the city described as Portugal's rainy and slightly morbid welcomed us with blue skies, sunshine and pleasant temperatures of over 20 degrees in the middle of December. Our expectations to stroll through a melancholic, mysterious, gray city, as it can only be described in a novel by Carlos Ruiz Zafon, were not met, but we really got into the Mediterranean vacation mood. We could not believe our luck! Every time I land in a city that is by the sea, I want to see the sea as soon as possible. It has now become a ritual.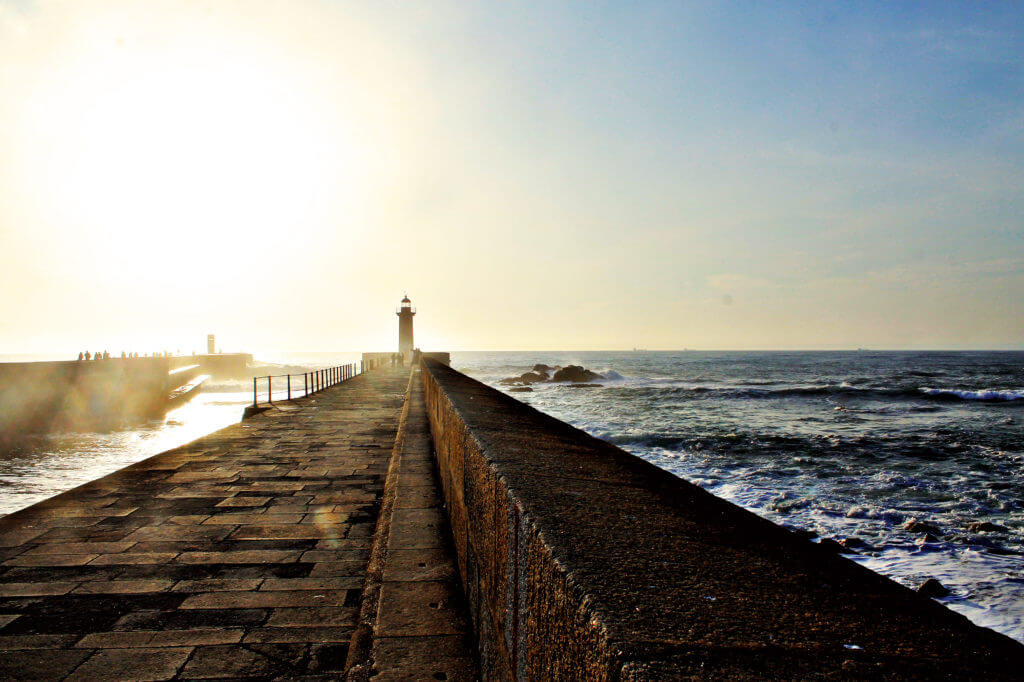 Equipped with my camera, I first went for a walk along the Duoro River, which flows into the Atlantic Ocean. "Only where you have been on foot have you really been." Johann Wolfgang von Goethe once said. And he's right about that, in my opinion. I love exploring new areas on foot and walking for miles: Leisurely but consistent. There is nothing more beautiful than perceiving your surroundings on foot. Whereby I almost came to my personal limit in Porto…But about that later. In any case, I will never forget this walk along the Douru.
The Farol Molhe do Douro: Porto's small but beautiful lighthouse
The sun was just setting, shrouding the landscape in a hazy golden light. It's like walking through golden mist. From afar, you could see Porto's second landmark: the little old lighthouse, whipped by surreal high waves every day. Hauntingly beautiful, this sight captivates walkers, fishermen and travelers every day. This moment was particularly beautiful because we were in the midst of local fishermen: Hardly any tourists, the scenery still as original and authentic as you can only wish for as a guest. Of course, we were curiously observed by the fishermen. Especially my blond hair seems to have attracted a lot of attention. There were probably not so many blondes on the way to the lighthouse that day *laughs*. But all joking aside: I have rarely felt so balanced and comfortable in a new environment as I do on the Douro.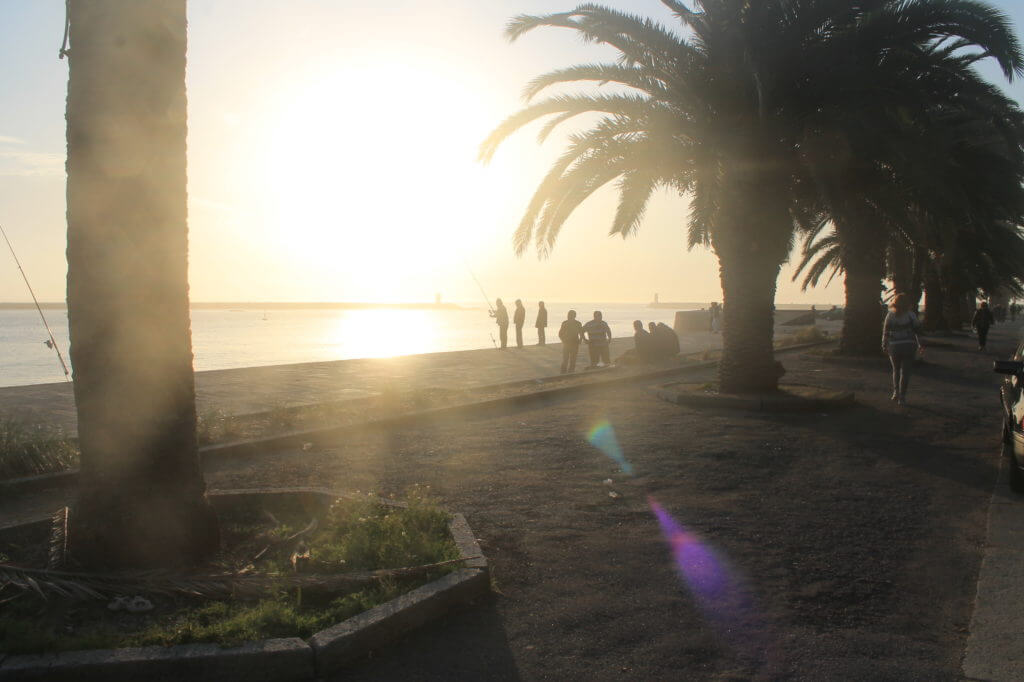 How peacefully and naturally the river flowed into the ocean, how relaxed the people looked at the river and the sea. For me it was a moment for life. But I was particularly touched by a scene when we finally arrived at the lighthouse. An elderly woman with tired and sad eyes was not deterred by the high waves and headed purposefully on the jetty directly toward the lighthouse. She passed around the lighthouse and looked out to sea, as if remembering or saying goodbye to someone. When she came back after a while, she had tears in her eyes. What I noticed about her right away were her striped colorful socks. As melancholy as this moment was, her colorful socks brought a smile to my face. I immediately thought of Lou from "A Whole Six Months" by JoJo Moyes.
Also, how can you not immediately take to heart people who wear colorful striped socks, regardless of their age?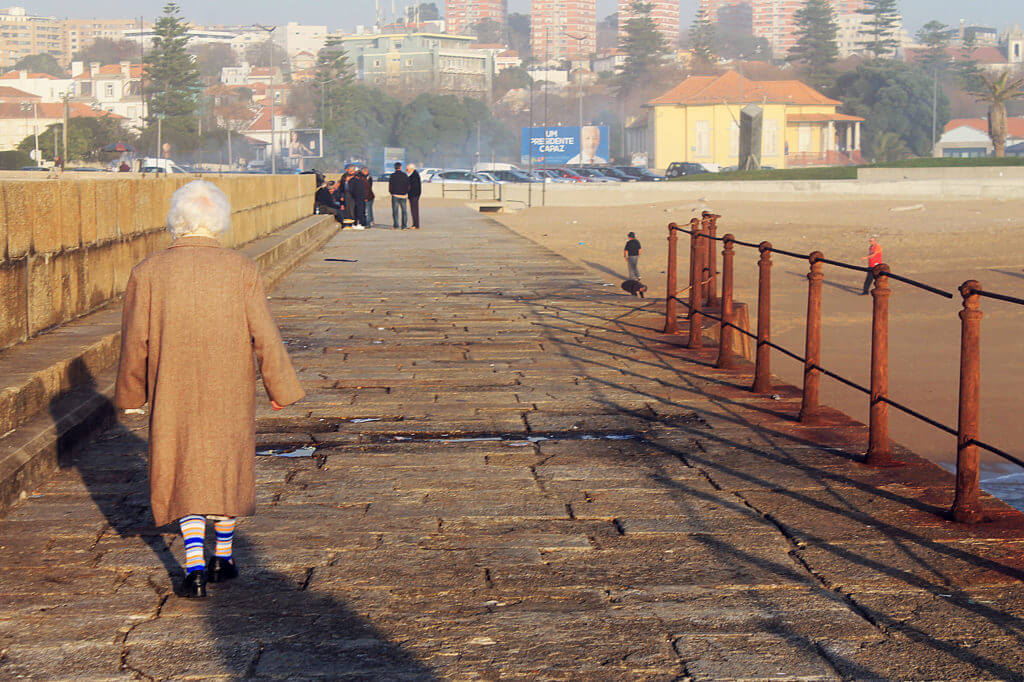 Even if it was only a fleeting encounter at the lighthouse in Porto: It is this lasting impression of a city, its people, the moments of their lives.
That's what counts for me, not thinking about what's missing, but recognizing what's there.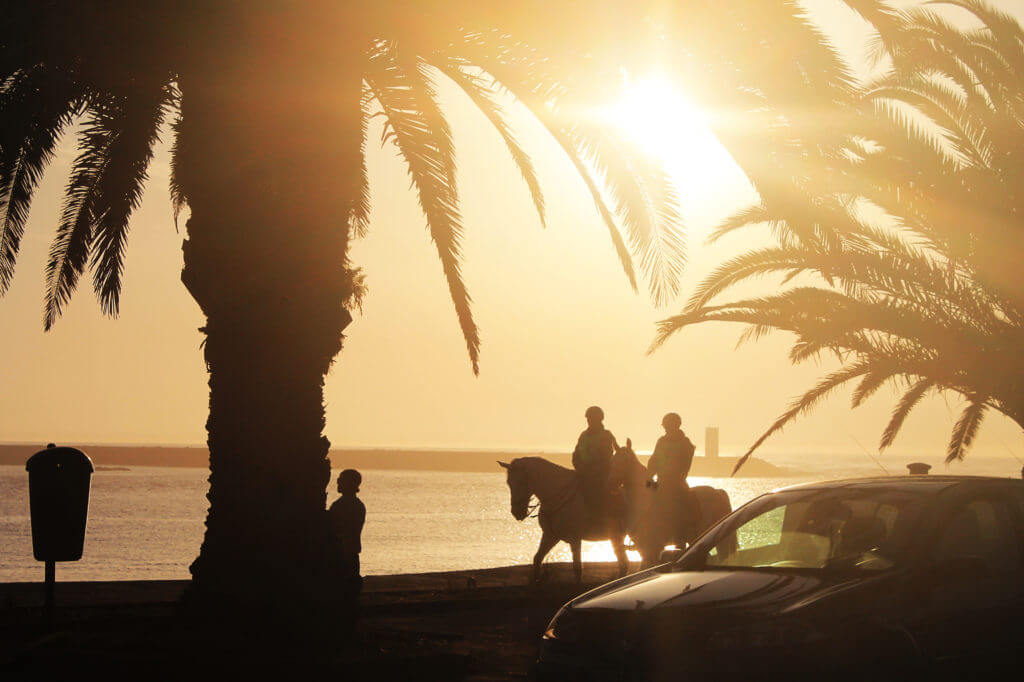 Livraria Lello e Irmao: Porto's famous and beautiful library
The next day was also filled with sunshine and endless new impressions. Our first port of call was the Livraria Lello e Irmao bookstore. Did you know that this famous bookstore is said to have inspired J.K. Rowling, of all people, to write her series of novels about Harry Potter? At least, that's what many Portuguese claim. This is because J.K. Rowling lived in Porto for three years and is said to have spent a lot of time in the bookstore during that time. And there are indeed many parallels to the book in the Pearl of the Atlantic: be it the students, who traditionally wear black capes, or the magical, almost fairy-tale atmosphere of the medieval alleys in the city. And things get really magical at the Lello brothers' bookstore. The Guardian awards "Liraria Lello e Irmao" the third place in the category "Most beautiful bookstore in the world", while Lonely Planet even puts the bookstore on the 1st place of the most beautiful bookstores in Europe.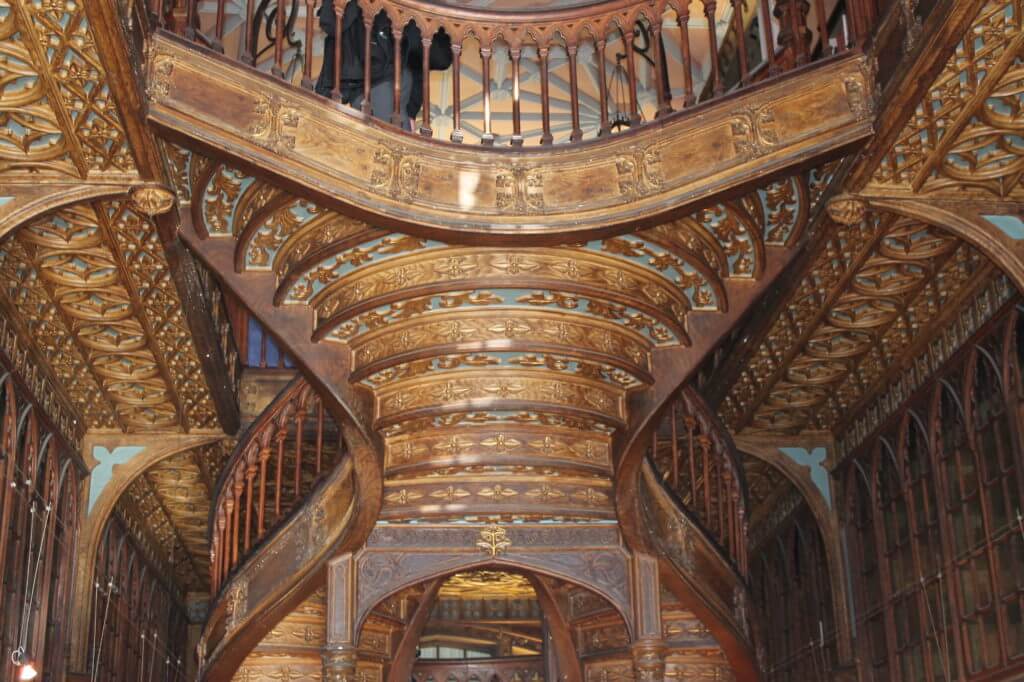 The Art Nouveau building from the 19th century still enchants the streaming visitors from all over the world. However, one should not be deterred at the beginning by the long queue at the entrance. Because as soon as you walk through the door, you enter a magical, incomparable place. Of course, the bookstore is a tourist magnet, but it is definitely worth a visit. I'm sure you've seen "Kevin Alone in New York." "Liraria Lello e Irmao" is reminiscent of the fictional toy store from the movie, despite the books. Browsing in such a great atmosphere is much more fun than in the usual bookstores at home.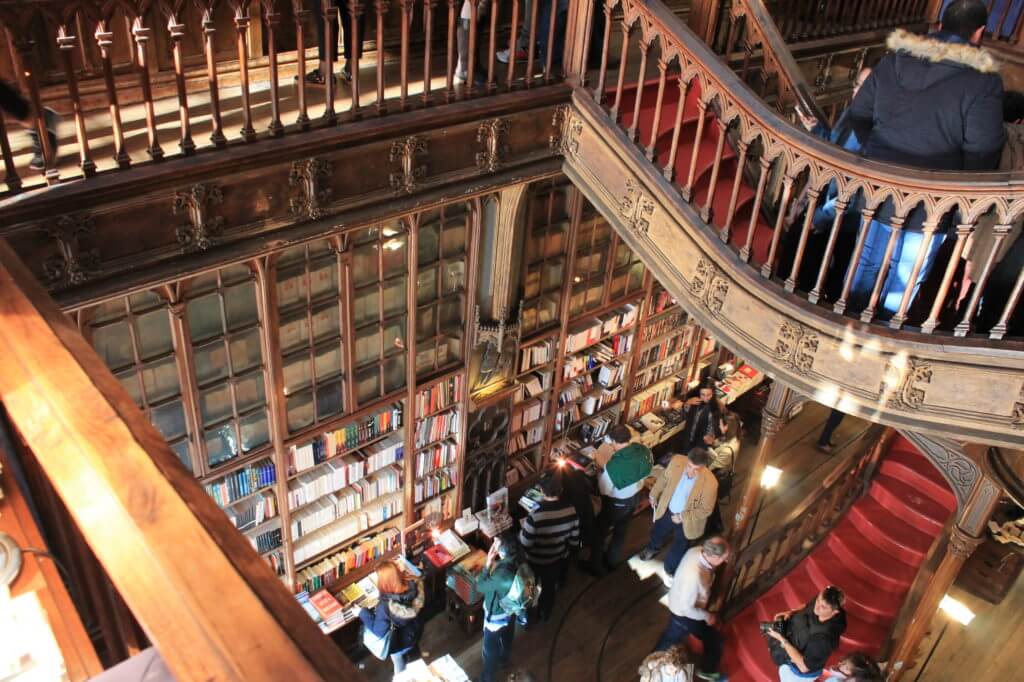 Porto's historic old town: The Ribeira with its world famous bridge Ponte Dom Luís I
Many photos and impressions later, we continued on foot along the Douro River to the bridge "Ponte Dom Luís I", which connects the city of Porto with the port wine cellars in Vila Nova de Gaia. It is located right in the historical center of the city, which has been a UNESCO World Heritage Site since 1996. This neighborhood is also called Ribeira (Portuguese for "river bank") and with the waterfront ("Cais de Ribeira") offers the perfect place for long walks along the Douro. Here you will find numerous restaurants, souvenir stores and also the famous port wine boats, which are called barcos rabelos by the locals.
Built by Gustav Eiffel's students Arthur and Maurey Teofilo Seyrig, the 385.25-meter-long Ponte Dom Luis I is considered the city's landmark and is a UNESCO World Heritage Site. It owes its name to the then reigning King Dom Luís I (it was opened on October 31, 1886).
By cable car from Porto to Vila Nova de Gaia for port wine tasting
With tired feet, we decided to take the cable car. The trip was quite cheap and the tickets included a wine tasting of the famous port wine. By the way, from the cable car you also have the perfect view of Vila Nova de Gaia, the center of port wine production. In a rustic winery with live music and by the fireplace we could relax.
The famous historic streetcar in Porto
So far, no minute has been like the other in this lively and vibrant city. It is particularly noteworthy that almost all sights are within easy walking distance. Our feet were burning after the three-day walk, but it had definitely been worth it. Through the many new impressions, you even sometimes forgot that you had already been on your feet for so long. Otherwise, there is the subway and, of course, the famous historic streetcar, which is visually almost identical to the train in Lisbon but has the advantage over its big sister city that you do not have to queue so long to ride it in the off-season.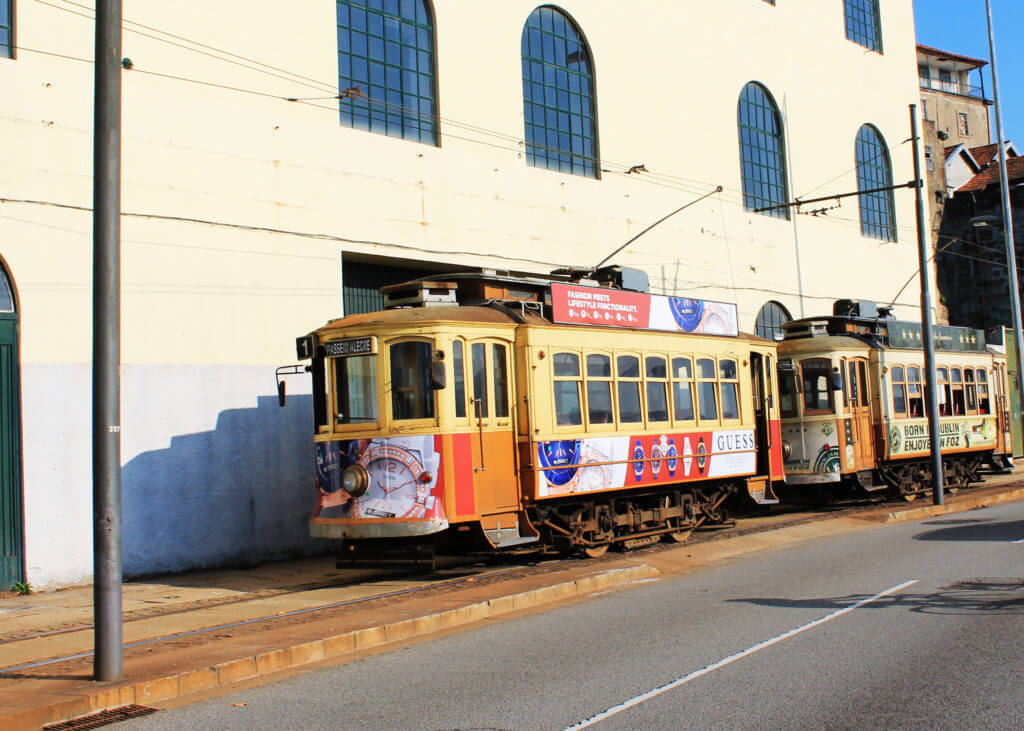 The most beautiful cafes and restaurants in Porto
Porto, by the way, is not only the city of port wine, but also of cafes. Although there are also many restaurants, cafes predominate in Porto. And almost every cafe is unique and individually decorated. Near the university there are many hip and very affordable cafes, like the "Embaixada do Porto" where you can enjoy analog photography and vinyl records over coffee, wine or tea. The café is a fusion of a store selling stylish Polaroid cameras as well as record players and a bar with occasional events. Near the café was an alternative market that offered old records, regional crafts, and incredibly delicious vegan cupcakes made from pumpkin.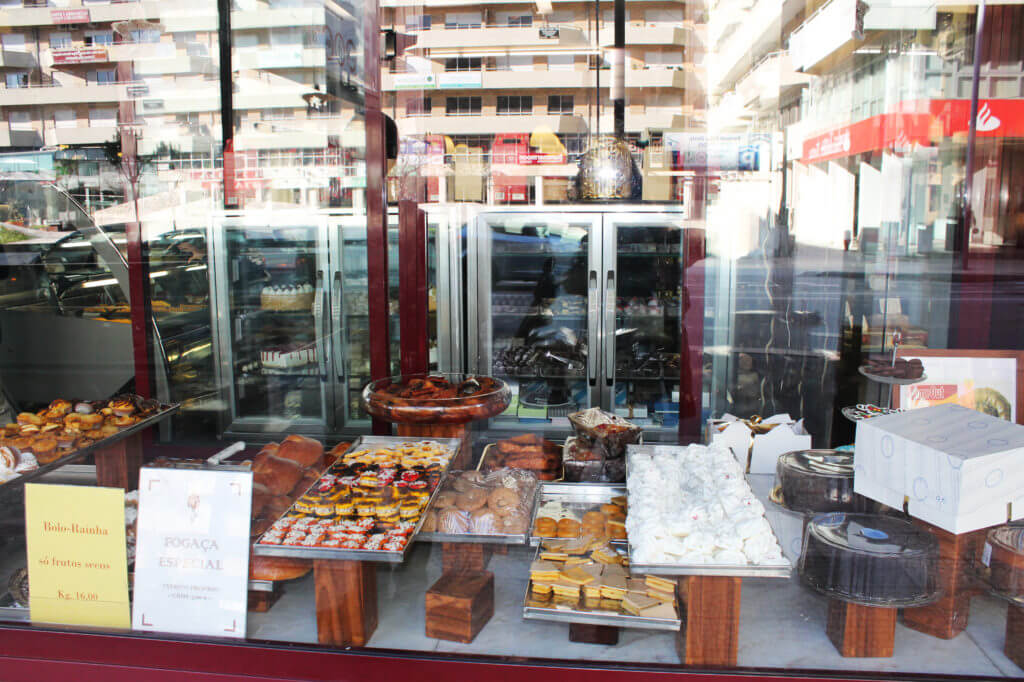 Francesinha: Porto's urban national dish
The restaurants serve preferably fresh fish and seafood. Bacalhau (i.e. cod) is offered on almost every corner. If you're really brave, you can try the city's national dish, "Francesinha" (editor's note: not for the faint of heart or stomach!), which is available in almost every restaurant. If you prefer sweeter, you definitely have to try the delicious custard tarts Pasteis de nata, which can be sampled at almost every corner.
Porto has captured my heart. Maybe because I saw so many scenes there that touched me: Like the elderly man strolling through the alleys of Porto with a bouquet of flowers and I secretly wondered who the beautiful flowers were for. Maybe because it reminds me of so many other cities and yet is so unique in this symbiosis. Sometimes it's Lisbon, sometimes Paris, and quite often it's a smaller edition of Barcelona. And yet it is quite different. I am in love Do you want to fall in love too? Then pack your suitcase and pay a visit to the pearl on the Atlantic! Before your trip starts, you can get a few impressions here in advance: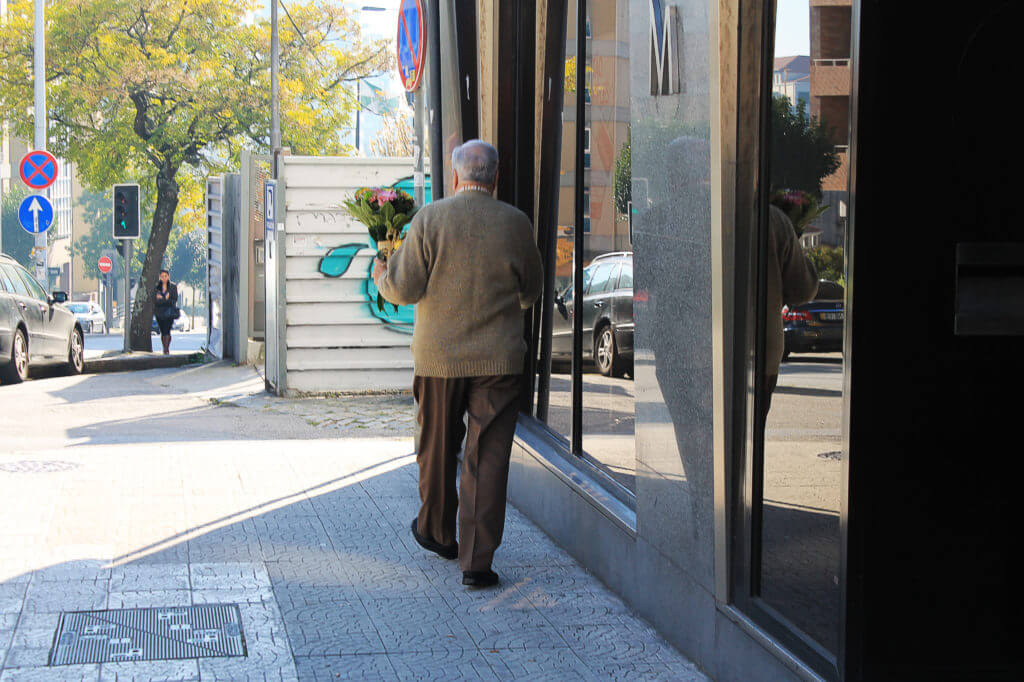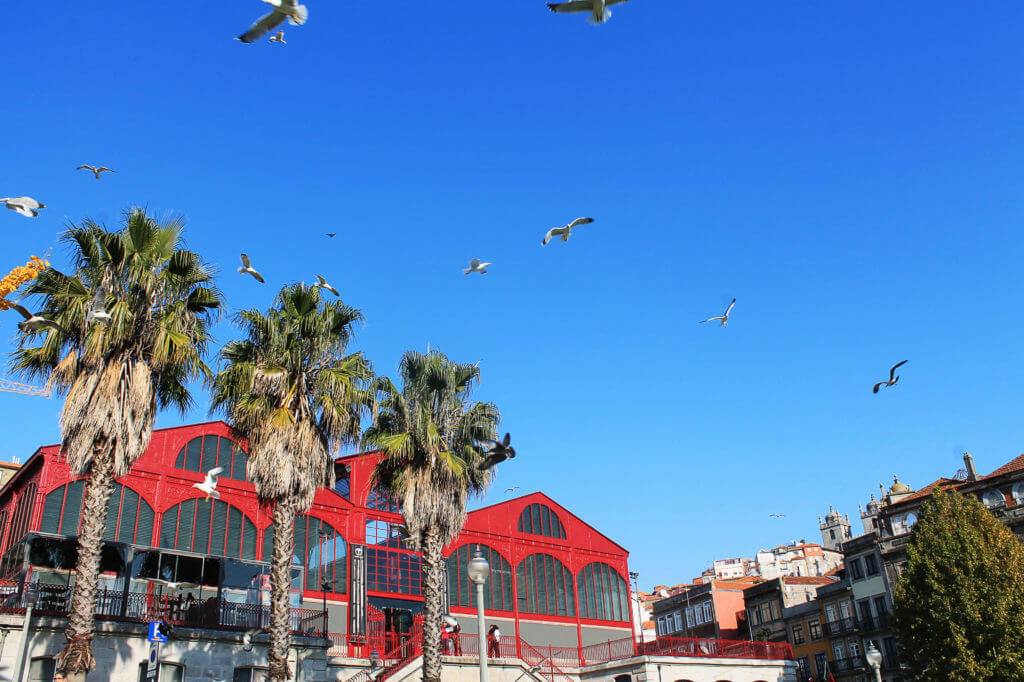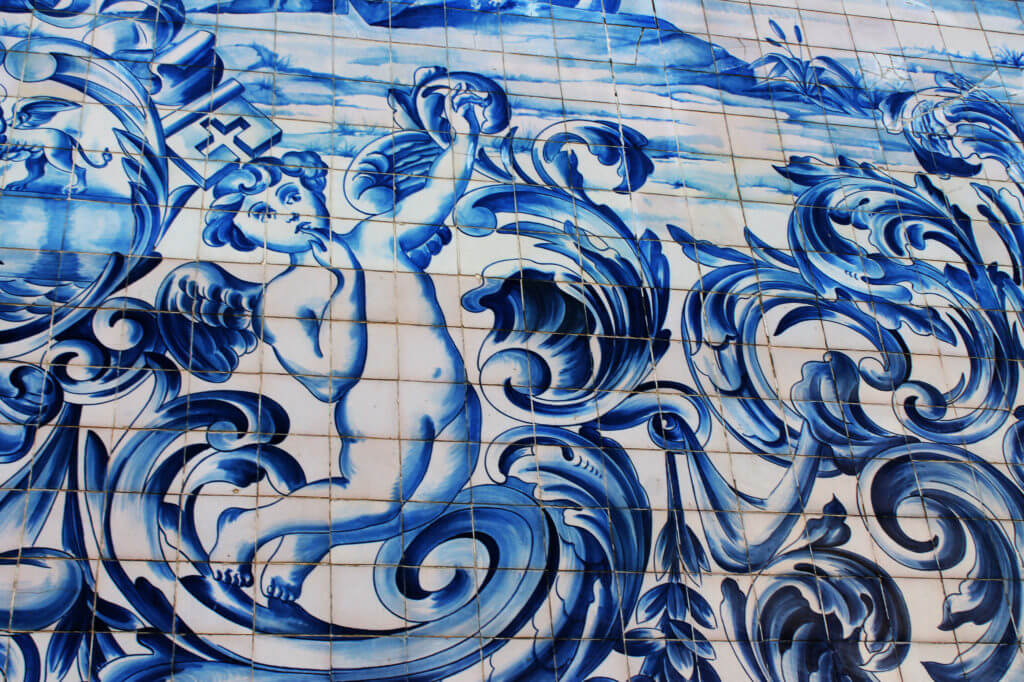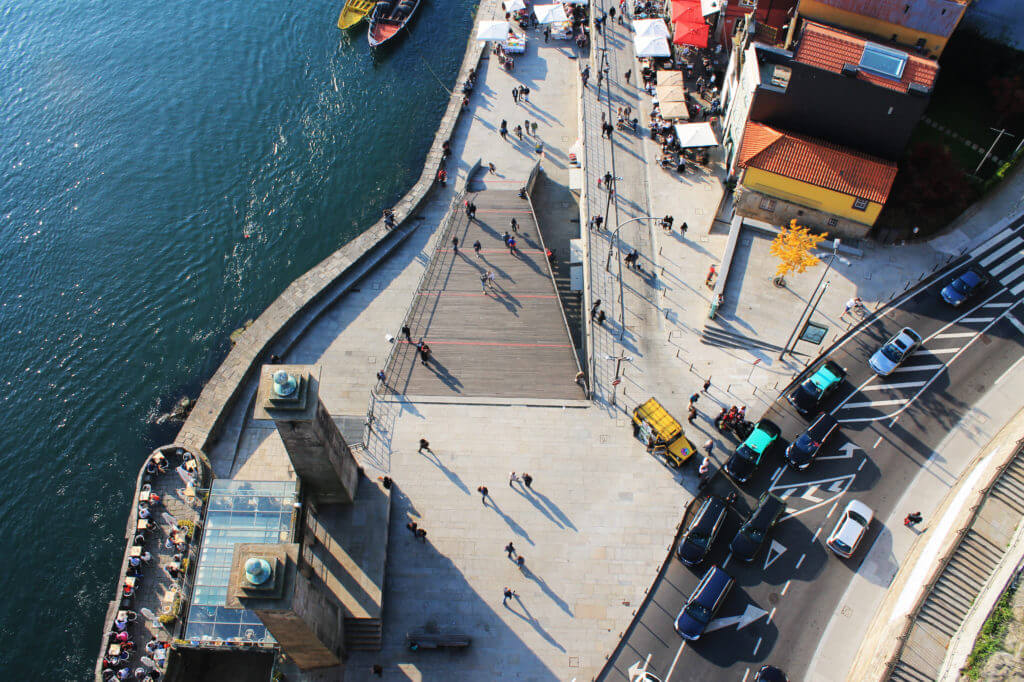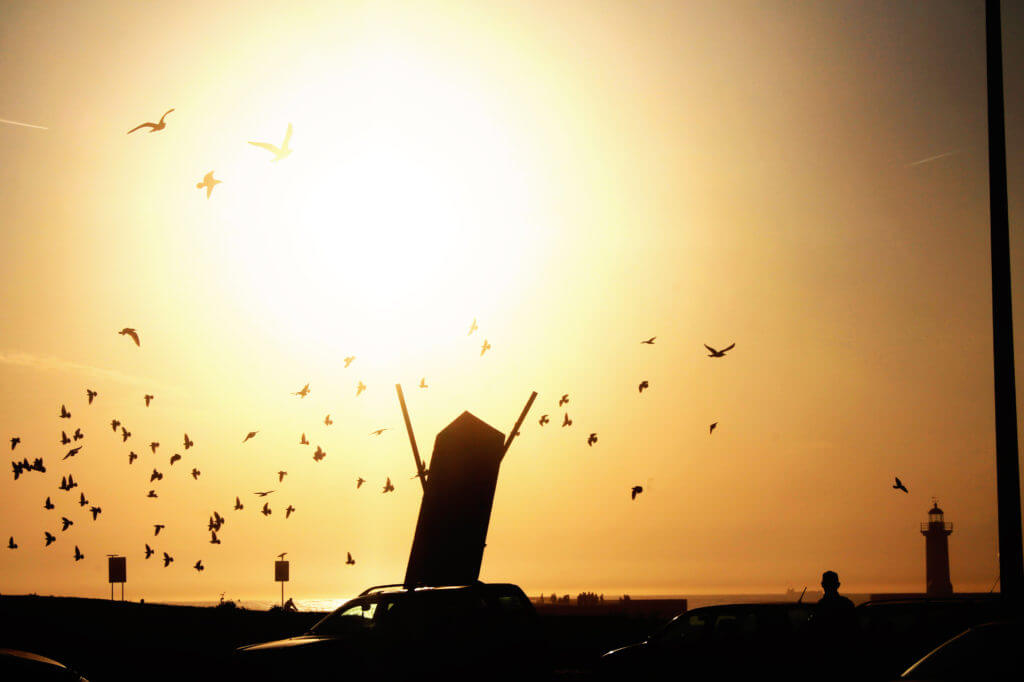 Related posts
Digitale Flaschenpost
Trage dich jetzt in unseren Newsletter ein und verpasse keinen Artikel mehr. Zusätzlich bekommst du exklusive Reisetipps, Ankündigungen und aktuelle News rund um die Themen der Persönlichkeitsentfaltung, Spiritualität und Mindset.