Mauritius: Where you can dance at ten weddings at once
There are these places in the world that I've always wanted to visit. Mauritius, however, was not one of them for me. Sure, if my girlfriends suggested me to go to Mauritius in the evening, I would have immediately exchanged the noisy cocktail bar for a paradisiacal island without batting an eye, but otherwise I didn't exactly have Mauritius in my sights as the ultimate travel destination.
I don't even know why I was never drawn to Mauritius, because the paradisiacal island nation is highly interesting both culturally and geographically. Speaking of paradise: If you open a travel guide about Mauritius these days, you inevitably can hardly get past a famous quote by Mark Twain, which, according to travel guides, is supposed to describe the island best:
First Mauritius was created, then Paradise. But paradise was only a copy of Mauritius.

Mark Twain
Mark Twain's connection with Mauritius
On his trip around the world, Twain also ended up in Mauritius and there are some diary entries from the work "Following the Equator" about his stay. However, people like to conceal the fact that the quote is only a small excerpt of his original statement. Because in the original text it continues as follows:
Another resident will tell you that this is an exaggeration; that the two main villages, Port Louis and Curepipe, are far from heavenly existence; that no one lives in Port Louis except by compulsion, and that Curepipe is the wettest and rainiest place in the world.

Isla Mauricia
Be that as it may, Mark reportedly left the island with a smile on his face. If Mark only knew that his quote was now being misused for marketing purposes, he probably would have ensured that his statements were not simply taken out of context. Or maybe not?
Mauritius in April: An unplanned trip to paradise
Because anyone who has ever visited the Emerald Isle knows that the short version of the quote is not at all wrong. It even describes Mauritius suspiciously well. How do I know that? I seem to have a penchant for visiting places that weren't originally on my bucket list, travel list, or whatever list. And I must say that these unplanned trips are among the most beautiful experiences of my life. I guess that's what you call leaving your comfort zone and just getting into something new. For me, however, it was more a journey from the cozy comfort zone at home to an even more comfortable and paradisiacal comfort zone near the equator. Even the long flight with a comparatively rather cheap airline was surprisingly extremely quiet and comfortable. Above all, the time really flew by. When we arrived, I was immediately completely overwhelmed by the color of the sky in Mauritius.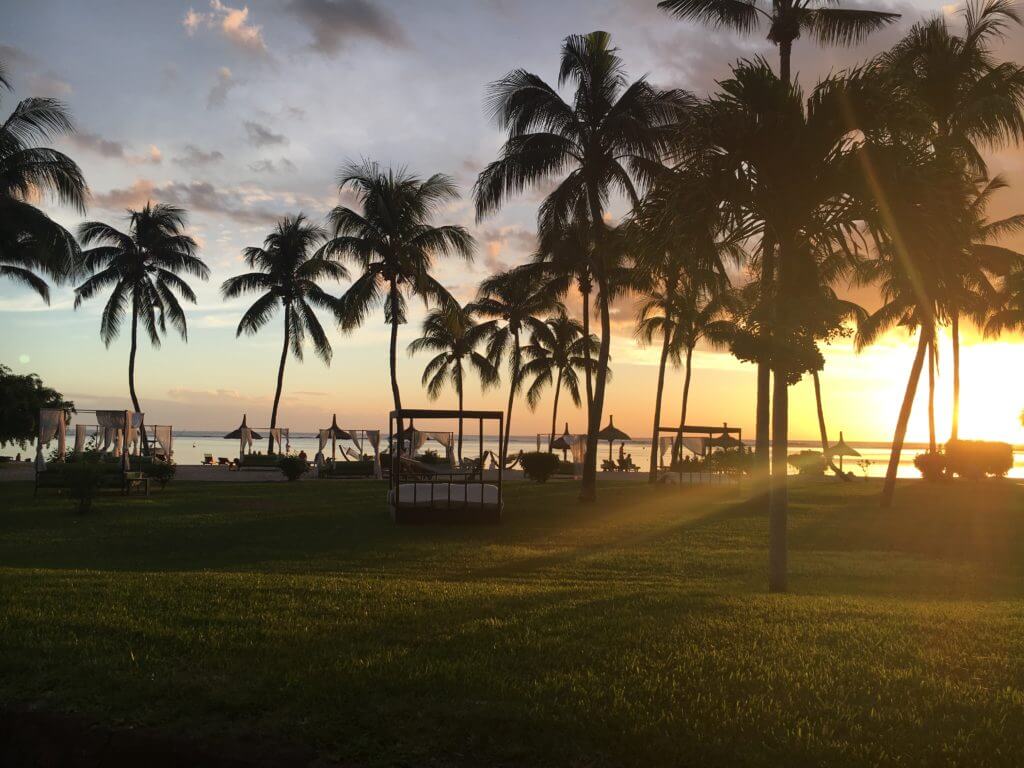 Mauritius Beaches: The Flic en Flac Beach at the west coast of Mauritius
Our accommodation was on Flic en Flac beach, on the west coast of the island. The approximately 6 km long sandy beach is the longest stretch of beach in Mauritius and invites you to take long walks. After our arrival at the hotel and a very tasty, rich breakfast, we made our way to the beach in no time. By "way" I mean a few meters until the feet were massaged by the sand. Although I initially had reservations about the accommodation on Flic en Flac beach, because it is a very touristy area, my doubts vanished into thin air at the latest when the most kitschy and beautiful panorama I have ever seen directly from an accommodation spread out in front of me: Turquoise, transparent water, tall coconut trees and directly behind them the "Le Morne Brabant", a mountain like a green lighthouse. From the balcony of our room it was a stone's throw to the ocean. Simply fantastic – so the vacation can begin!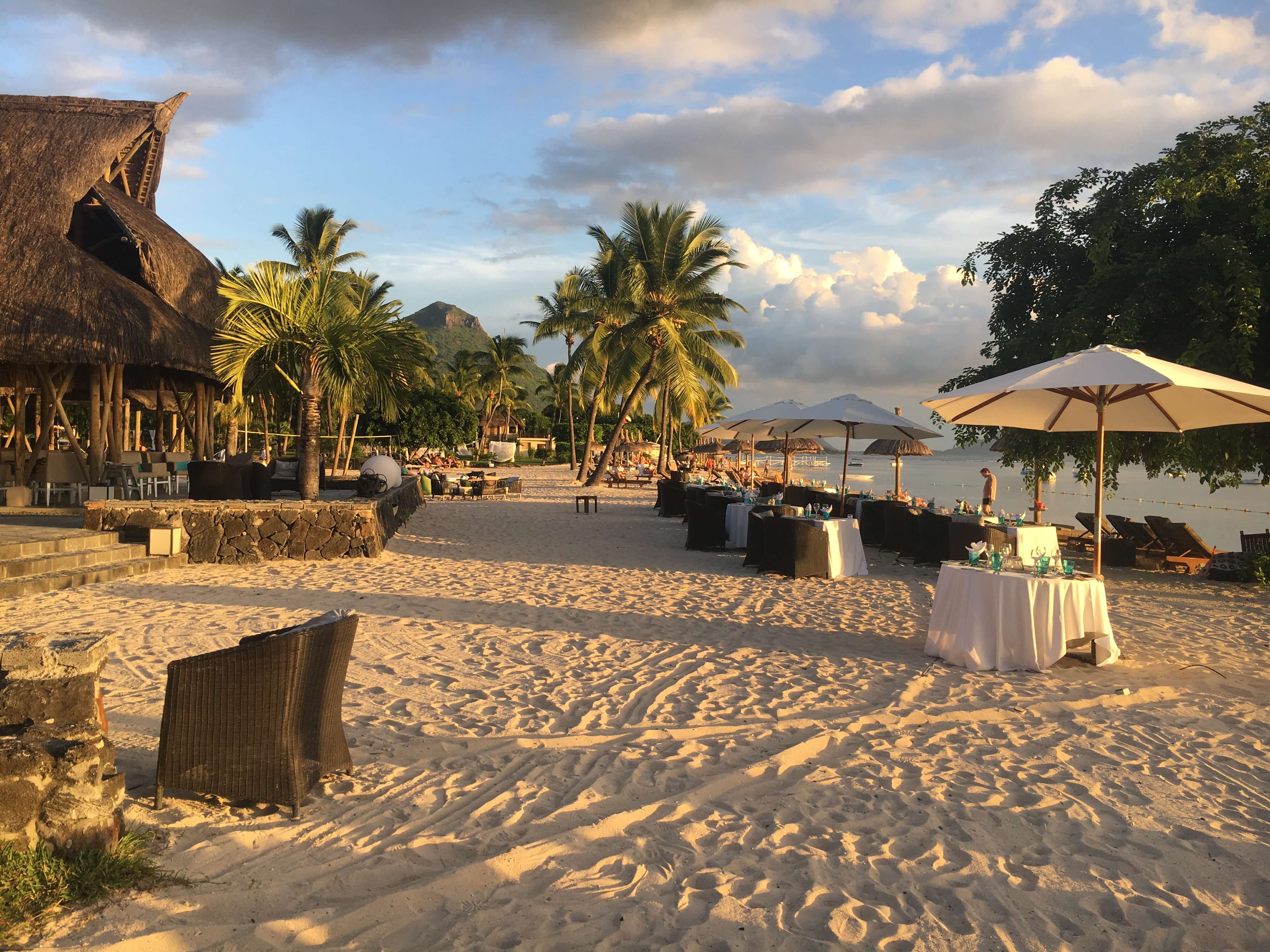 Weddings on the beach: not a rarity in Mauritius
But already during the first walk we noticed something strange: a wedding on the beach! How nice, we thought immediately, because Mauritius is known for the fact that here like to say the yes-word. And how often! We walk a few meters further and witness another tropical wedding. On the first day alone, we counted four weddings along the beach of Flic en Flac. Among the most impressive was definitely a traditional Indian wedding, which, if hotel guests are to be believed, was celebrated for a whole four days! For decades, people from all over the world have been coming to this island in the Indian Ocean to give their yes word.
Mauritius – a melting pot of cultures
Mauritius is considered a melting pot of cultures. Christians, Hindus, Muslims and believers of other religions live peacefully side by side here. The Mauritians therefore call themselves a "rainbow culture". This colorful culture is also reflected in Mauritian and Creole cuisine. The typical Mauritian food is a mixture of Indian, African and Chinese influences. This special blend is truly a taste explosion on the tongue. The dishes are always well seasoned and often very spicy. The landscape is just as diverse as the different roots of the islanders: from white dream beaches, huge sugar cane plantations and spectacular waterfalls to breathtaking mountain panoramas, everything is there.
Dolphin tour in Mauritius at Flic en Flic beach
Already at the beginning of our stay we booked a dolphin tour from the hotel. Near Flic en Flac there is a small colony of dolphins that drop by every now and then because they are most likely being fed. We were pretty excited, we had seen dolphins in America before but still it is always an event. Unfortunately, this dolphin tour was more like an embarrassing chase. The dolphins are "surrounded" by countless boats and catamarans then one tourist after another is pushed into the water. Therefore, I can not recommend it. I had noticed more of the butt of a Frenchman during the tour, who as if stung by a tarantula, immediately jumped into the water, overtook me under water again and again to photograph the dolphins and thus blocked my view of the animals. Then I noticed that my snorkel mask was defective and I had to swallow water constantly. Thereupon I heard only from our tour guide: "Madame, under the water! You must go under the water!" Oh no! I almost didn't suspect that at all. I just didn't quite know whether to laugh or cry.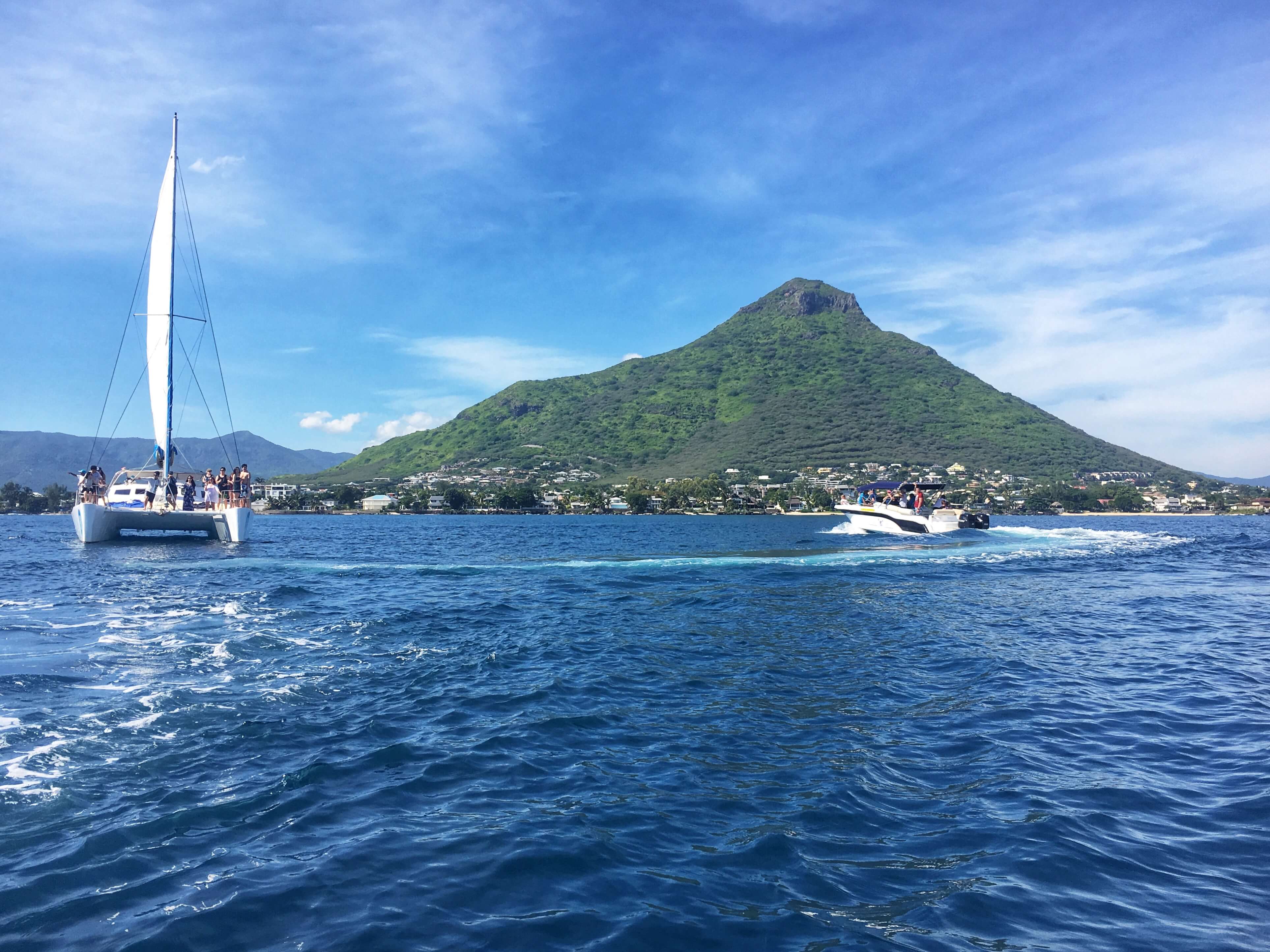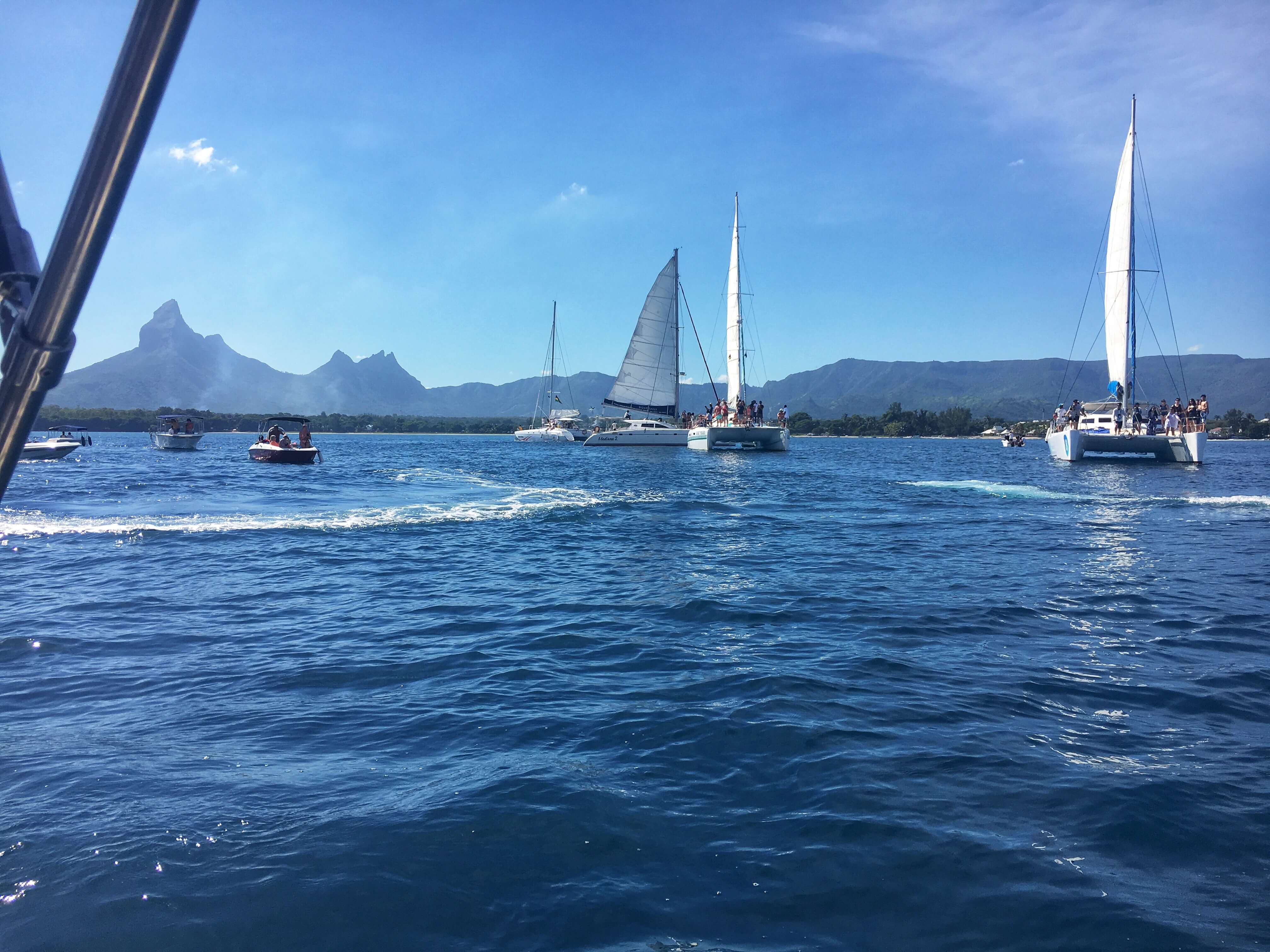 Discover Mauritius on your own with a rental car
On the fourth day of our stay, we rented a car and already knew that we had embarked on an adventure…this was initially due to the left-hand traffic but also to the driving style of the locals, which took some getting used to. Therefore, I recommend tourists rather resort to a cab if you are not too familiar with Mauritius, as it is a much less stressful transportation option and, above all, a safer one. Especially if you only want to go sightseeing for one or two days anyway, it is relatively easy and cheap to go to the places by cab. Mauritius is not considered particularly criminal and dangerous, but you should still rely on your common sense. Especially the tours to the waterfalls, such as Rochester Falls, can turn out to be tricky, as some travelers have already reported being threatened or blackmailed by local "tour guides". This is not the rule, but one should not go too naively on a discovery tour. Fortunately, we personally have had only positive experiences. On the way to the "La Vanille Nature Park" we got lost and asked a man on his moped for directions. This drove with us through narrow streets and slums, which strongly reminded of India…. We were already a bit skeptical and hoped we hadn't fallen into a trap but he actually took us right up to the gates of the park. When we thanked him profusely, he was just happy and drove off without expecting a "reward" or anything. It was a kind gesture that we just keep remembering fondly….
Where the monkeys are loose and what giant tortoises feel when stroking their shells, you will find out in the second part of my Mauritius reportage
Until then you get a first photographic foretaste of the beauty of Mauritius.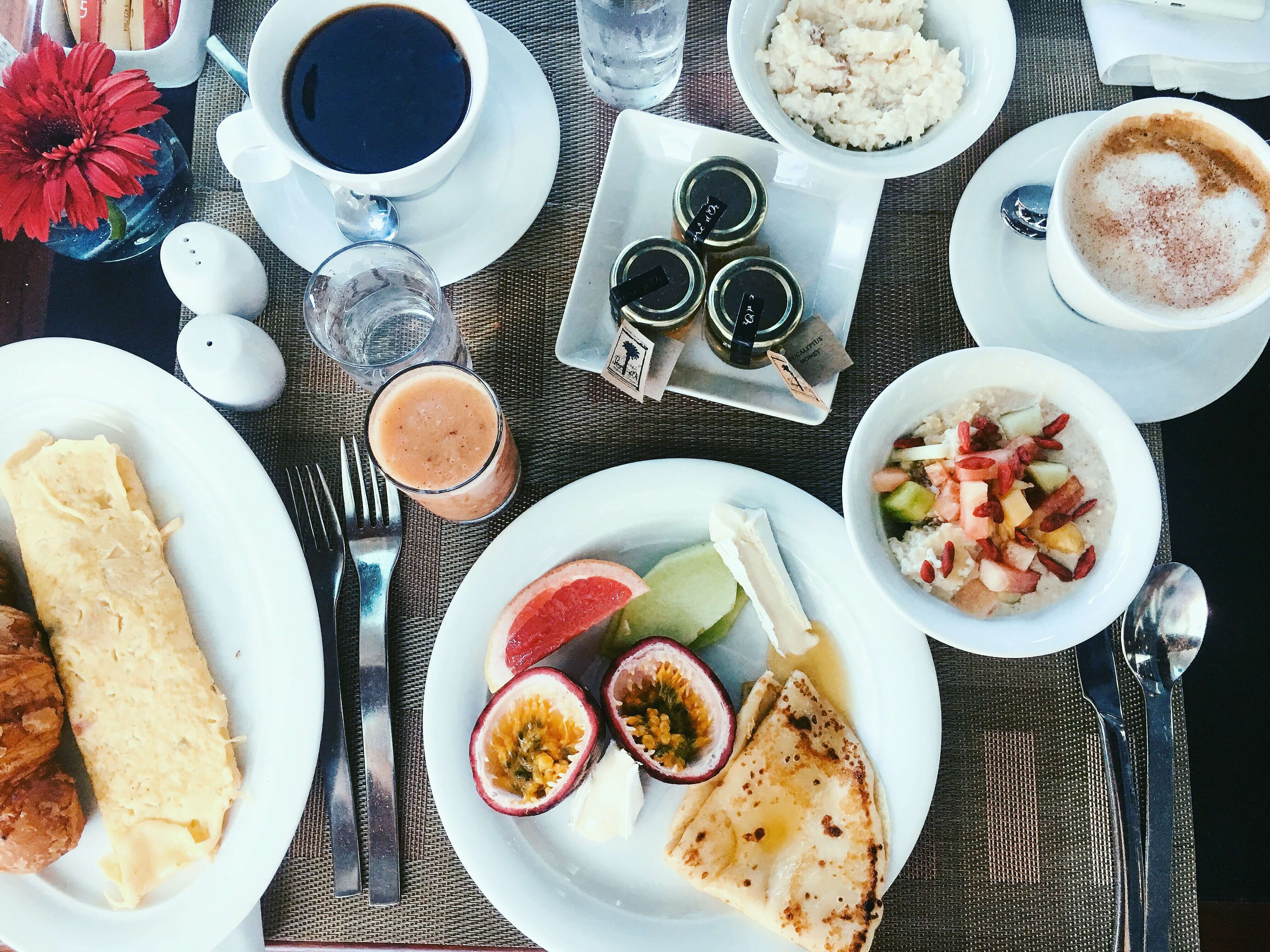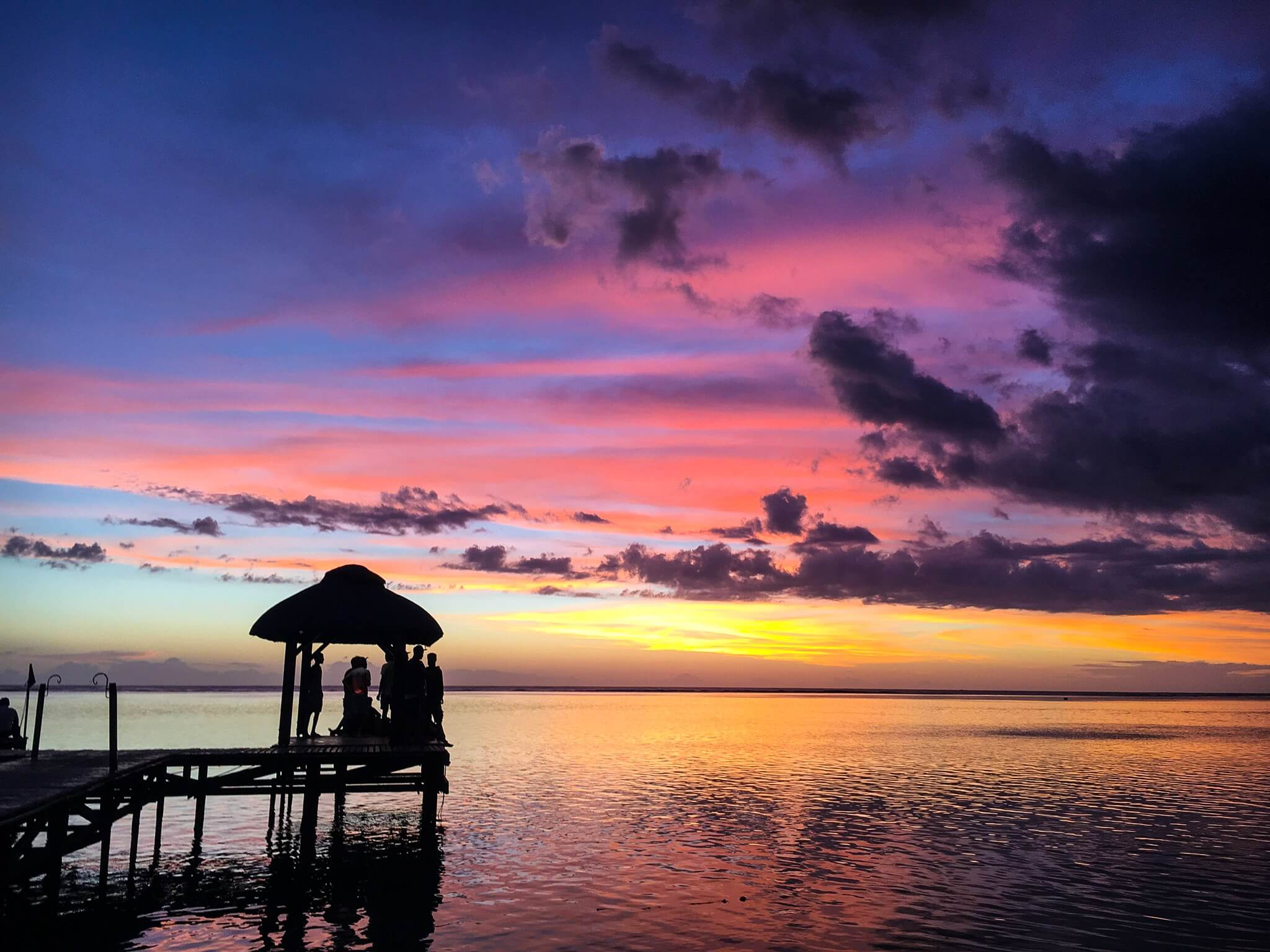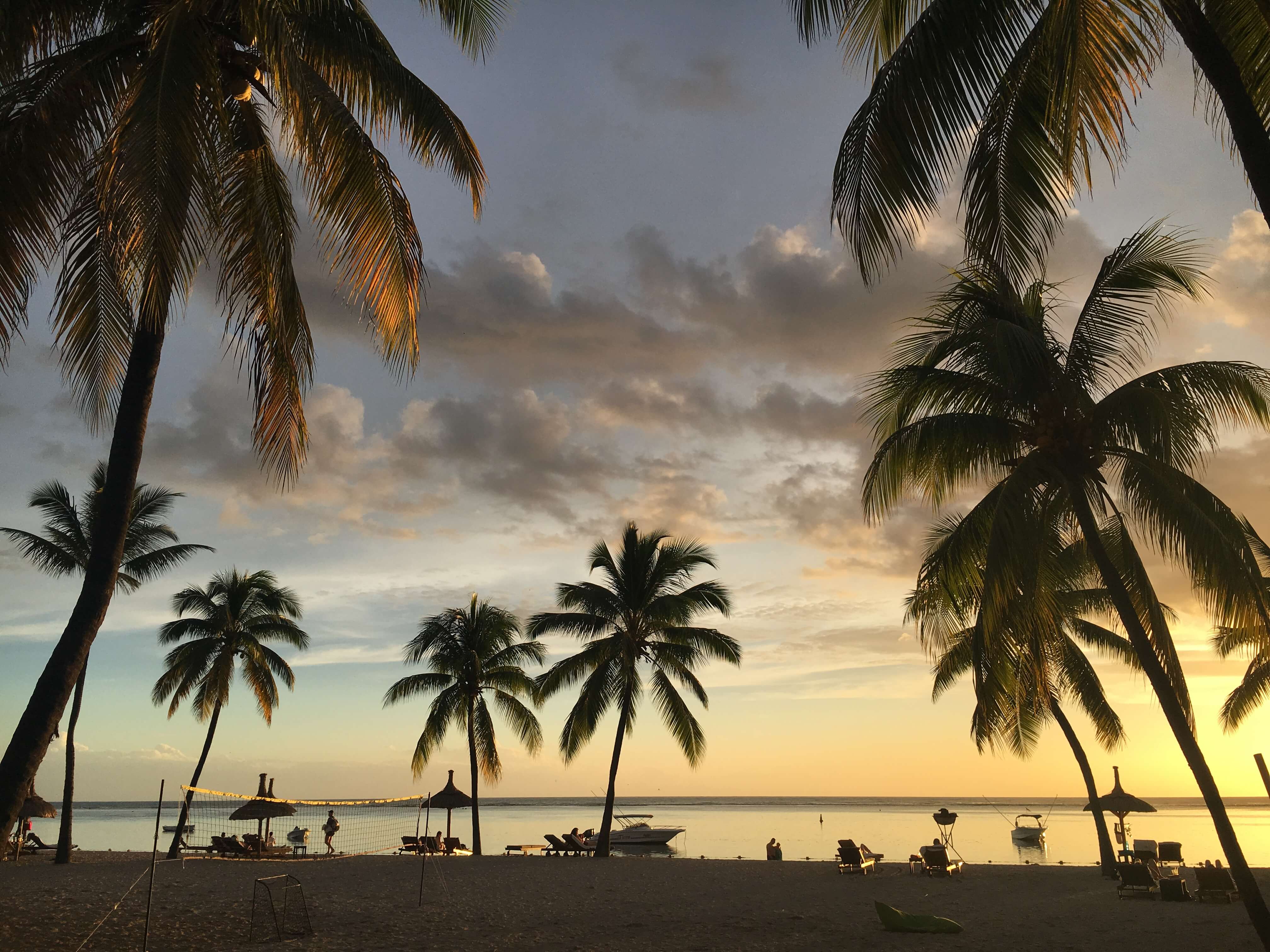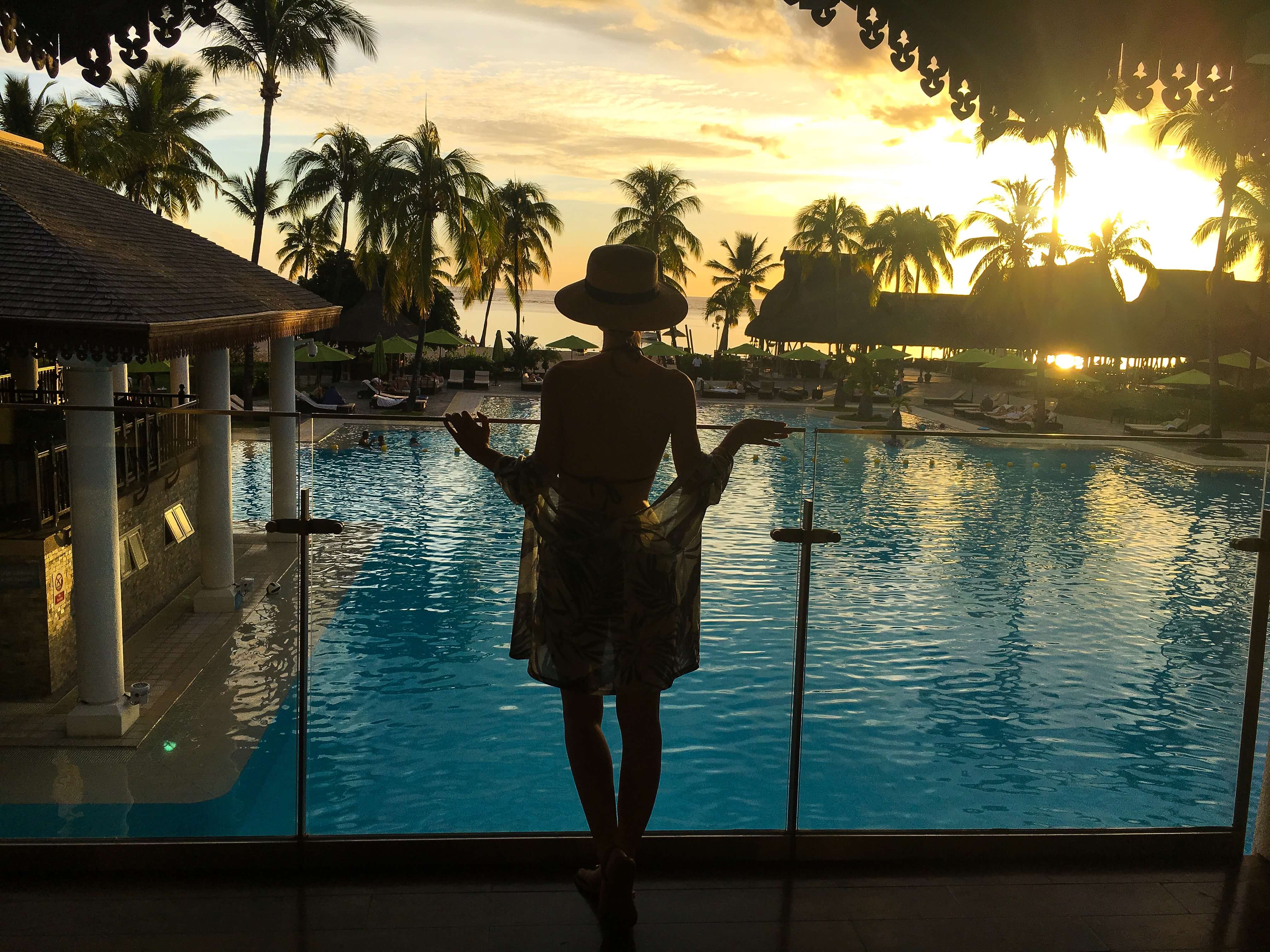 Related posts
Digitale Flaschenpost
Trage dich jetzt in unseren Newsletter ein und verpasse keinen Artikel mehr. Zusätzlich bekommst du exklusive Reisetipps, Ankündigungen und aktuelle News rund um die Themen der Persönlichkeitsentfaltung, Spiritualität und Mindset.