Journey to yourself: spirituality and self-empowerment
I've been interested in these topics for a long time personal development, spirituality and self-empowerment. Because I see true meaning in these areas in particular, because I love these topics with all my heart and above all: Because it's real. So I want to share my experiences with other people, encourage them to trust life, believe in themselves and see their true potential. In this category you will find articles about Self-love, alternative life concepts, self-realization and the power of visualization. It's about the big and small questions of life, dreams, feelings when travelling, challenges and everything that is really good for the soul. I'm glad you're here and I hope you enjoy reading it.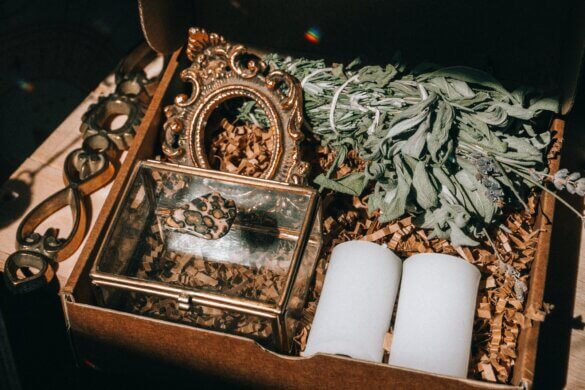 Incense & the right incense in the Rauhnächten
The custom of incense The rituals of incense have their origins with the Celts. In the mysterious time around Christmas and New Year, when the old has not yet completely said goodbye and the new has not yet really arrived, the tradition of incense supports...
Digital message in a bottle
Subscribe to our newsletter now and never miss an article again. In addition, you will receive exclusive travel tips, announcements and the latest news on the topics of personal development, spirituality and mindset.