A road trip full of adventure: Our trip to Slovenia
Anyone who has been following my blog for a while knows that I always have one with many countries certain novel or Movie connect Same with Slovenia. Ever since I read "Veronika Decides to Die" by Paolo Coelho, I've always wanted to travel to Slovenia. At that time I was only 14 years old and my parents always chose Spain for their annual holidays.
It's not that I didn't like it in Spain, but there was always this strange longing to visit the locations from the book myself at some point. Slovenia had a magical attraction for me, if only in my mind at first. And it would be more than a decade before I finally got there.
In the meantime, I had almost forgotten how much I wanted to travel to Slovenia at the time, if it weren't for the many encounters with people who had raved about Slovenia and recommended that I go there from the bottom of their hearts. Even if I already imagined the country to be incredibly beautiful, our trip to Slovenia even exceeded all my expectations.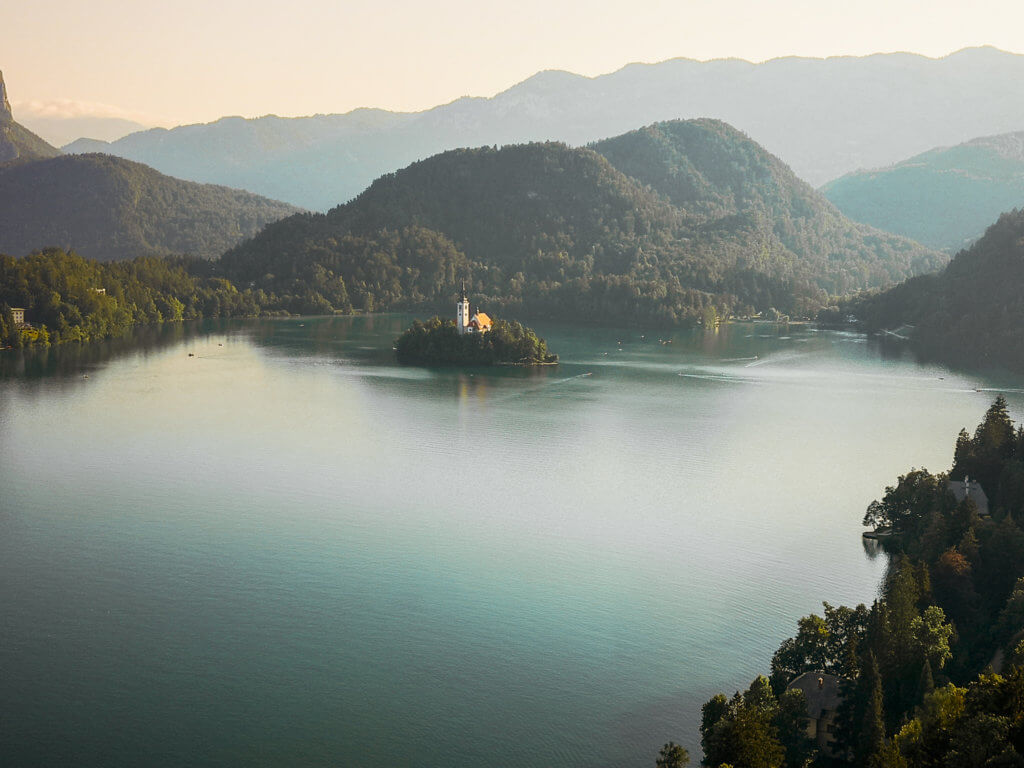 First trip in times of the corona virus: vacation in Slovenia
In 2020 the time had finally come: we went to Slovenia! At the same time, it was our first trip since the Corona measures. It still felt a bit surreal. And I admit it: Before the first trip after the opening of the border, I was a bit nervous. Would we get across the border safely? How would the return trip be? Thoughts that I rarely or never had before Covid-19. But in times of Corona, planned trips are subject to current developments. How is it to travel in times of Corona? A question that will probably concern many of you. To be honest, not much different than before. In Slovenia almost everything is open as usual and there are only a few restrictions. Nevertheless, you should expect short-term changes on every trip and at best follow the news regularly.
The holiday mood remains
Of course, there are also new hygiene measures that should be observed. The 1,50 m distance requirement also applies in Slovenia and mouth and nose protection must be worn in closed rooms. Hand disinfection is available in all shops, hotels and at the ticket counters. However, these measures have not spoiled our holiday mood, because the country offers holidaymakers and travelers so much nature and space that it is very easy to avoid crowds. If you are also planning a trip to Slovenia, you can here on the official website of Slovenian Tourist Board inform.
Arrival and entry into Slovenia by car
You can enter Slovenia without restrictions and without quarantine if you are arriving from a country that is on the list of unrestricted border crossings https://www.nijz.si/en/list-countries-crossing-national-borders-without-restrictions stands. This list is continuously updated. For those entering Slovenia from countries that are not on the list, a 14-day quarantine is still mandatory.
Our entry by car was very uncomplicated due to a fortunate coincidence. We already heard on the radio that due to block processing, those entering Slovenia would have to wait 3-4 hours. It was recommended for non-Slovene citizens to bypass the Karawanken tunnel via the Loiblpass.
However, at first we had no idea how and where we should best go Loiblpass should drive and to make matters worse we also took the wrong exit. What initially almost gave us a little heart spasm turned out to be great luck, because in this way we were actually able to avoid the traffic jam and were therefore much earlier at our first destination in Slovenia.
Over the Loibl Pass from Austria to Slovenia
On our trip to Slovenia, we drove over the Loibl Pass, which is steeped in history (the Romans already used this route to cross the mountains) and were thus able to avoid the traffic jam in the Karawanken Tunnel - and still enjoy the beautiful panorama of the Karawanken! The Loibl Pass ("Ljubeli" in Slovenian) is at an altitude of 1.367 m and may only be driven on by cars weighing less than 3,5 t (note: cars with caravan trailers are also not allowed on the partially narrow pass road). The Loiblpass begins on the Austrian side in Ferlach and ends in Tržič. My tip: Take your time when driving over the pass and enjoy the beautiful landscape, the Tscheppa Gorge in particular is a special highlight on the journey.
Slovenia by plane or by train
By the way, you can also reach Slovenia by plane again. Ljubljana Jože Pučnik Airport has resumed flight operations for tourist and private travel. You can find all current information about this here . Even mit dem zug you can travel from Germany to Slovenia.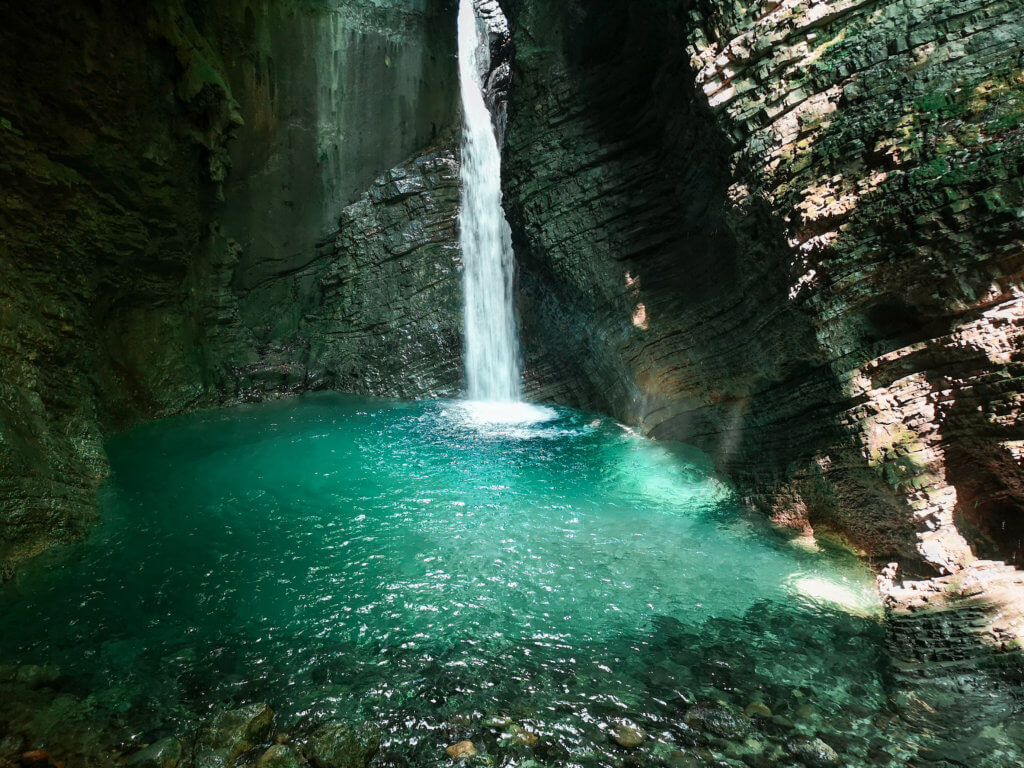 The country of Slovenia & our impression: How did we like Slovenia?
Ok, I think we found a new favorite country! The first thing we noticed was how clean and tidy it looked everywhere. After almost a week road trip through Slovenia we are completely overwhelmed and in love with the diversity of this country! Rarely has a country inspired and fascinated us so much right away. Surprisingly, Slovenia is still considered an insider tip and maybe this is also the reason why the country is very well visited but still not as "overcrowded" as many other holiday destinations in Europe.
sLOVEnia - A country where love is even in the name of the country
We liked Slovenia so much that I even decided a whole series of blog articles about our Slovenia trip to start. Because the country is simply incredibly diverse! In particular, nature really blew us away! You can expect mountains, crystal clear lakes and turquoise rivers, picturesque valleys, historic cities, dense forests, refreshing waterfalls, Mediterranean coastal towns and even the Adriatic Sea! The breathtaking beauty of nature cannot be put into words, you just have to experience it live and feel it!
Slovenia: More than just an insider tip
With Slovenia we have found a fairytale country that has largely remained untouched by the tourist masses. In addition, there is something for every personal taste in leisure time in Slovenia: Whether cycling, going for a walk, going on long hikes, sightseeing, climbing, rafting, kayaking, stand up paddling or following historical trails. These are just a few of the many things you can do in Slovenia. Slovenia is also exciting for winter sports enthusiasts. Because in winter you can look forward to the numerous, family-friendly ski areas be happy. As you can see, there is never a dull moment here.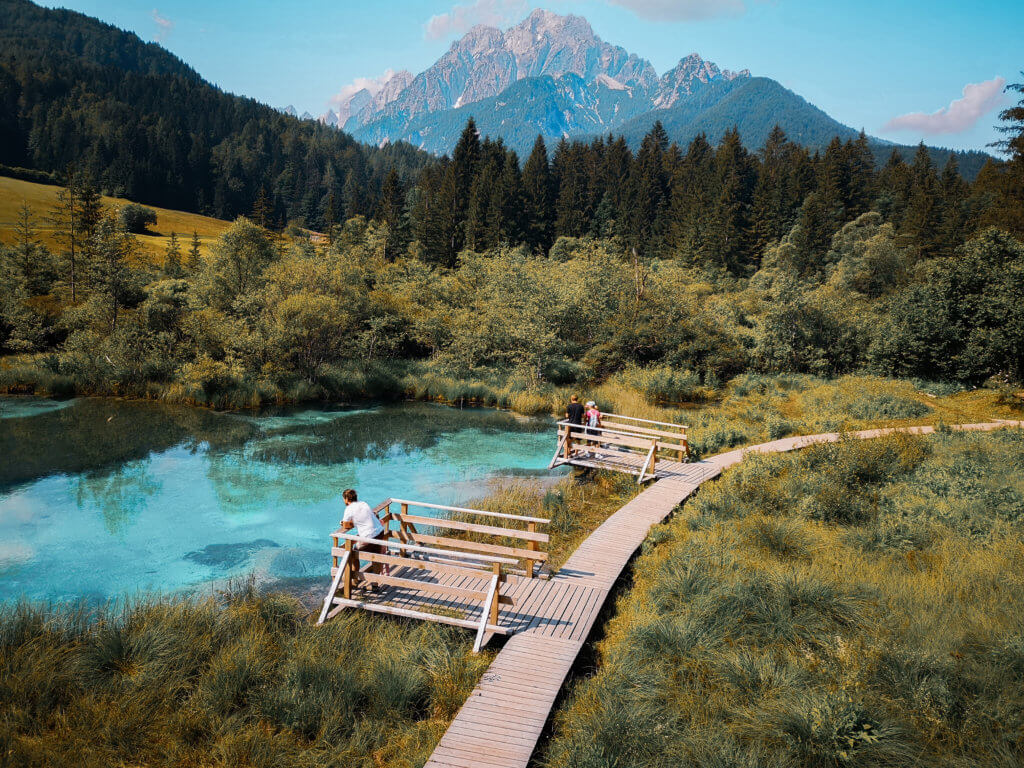 Our itinerary: from Bled to the coast of Slovenia
We were away for almost a week in total. Our first base was the city of Bled with Lake Bled. From there we took a trip to the paradisiacal Soca Valley and then went on to Ljubljana for a day trip. From Ljubljana we continued to Portorož & Piran on the small but fine Slovenian coast.
Best travel time for Slovenia
The best time to travel to Slovenia? Always! Although Slovenia is a rather small country in Europe, there are regional differences in temperature due to the different climate zones within the country. The best travel period can therefore best be determined according to personal preference, desired activity or selection of your holiday destination. Many locals have recommended us the autumn months of September and October as a particularly good time to travel, as the holidays are over in most countries at this time and the weather can still spoil you with pleasant temperatures. We were in Slovenia at the end of June and only had good experiences. There were already many tourists on the way, but still in a very manageable number. On weekends, however, it can get a bit crowded in the popular holiday regions such as Bled and Piran.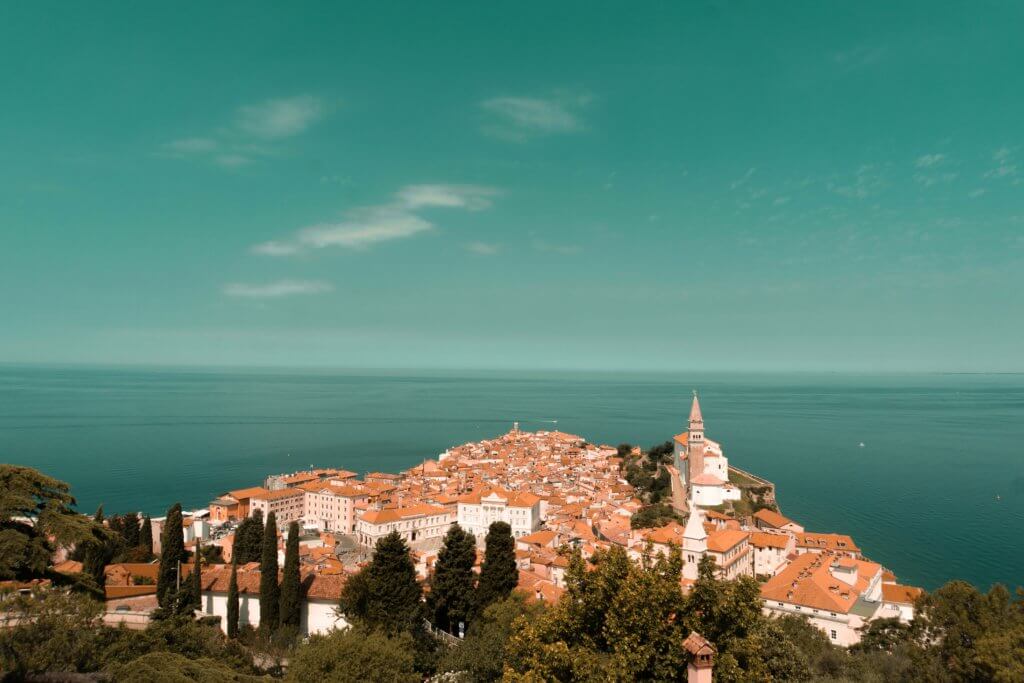 Climate & Weather in Slovenia
Did you know that the country has almost 50 kilometers of coastline on the Adriatic Sea? Incidentally, Slovenia is more than 55% covered with forest and is officially one of the three most forested countries in Europe, alongside Finland and Sweden. Surrounded by the neighboring countries of Austria, Italy, Hungary and Croatia, Slovenia is located in the temperate climate zone of Central Europe. And the great variety of landscapes in Slovenia already suggests it: There are several different climatic zones in the country.
In the coastal areas lies the Slovenian annual average temperature at 13,5 degrees while the average temperature in the mountains is around seven degrees. That's how it is on the Adriatic Mediterranean climate with very warm summers and mild winters. In the north-east of the country, on the other hand, the climate is nice continental. In this region there are hot Summer and significantly colder Winter than on the coast. An alpine climate with very cold winters and moderately warm temperatures in summer prevails in the Julian Alps, the Karawanken and the Steiner Alps. So there is something for every "weather taste" 🙂
The weather forecast for the next 7 days in Portoroz
Price level & costs for a holiday in Slovenia
The price level in Slovenia can currently be roughly compared to the price level in Germany (at least a little cheaper). There are also regional differences in terms of the travel costs incurred, such as accommodation, meals, etc. In the tourist areas, the prices are comparatively a bit higher than in the quieter and more rural areas, but here too it is worth keeping your eyes open for walks and exploring the romantic side streets. Because there are real treasures hidden away from the typical tourist paths: rustic cafés, cozy restaurants with local cuisine and real insider tips. On my trip, I never found Slovenia to be too expensive or overpriced.
If you're coming by car and want to use the Autobahn (or expressway), you'll need one Vignette for your stay in Slovenia. The costs and further information can be found in the table.
Toll & vignette in Slovenia
| Duration | Class 1 (motorcycles) | Class 2A (vehicles up to 3,5 t) |
| --- | --- | --- |
| 7 days | €7,50 | €15,00 |
| 1 Monat | - | €30,00 |
| 6 months | €30,00 | - |
| 1 year | €55,00 | €110,00 |
More information can be found on the website of ADAC.
Do you know Slovenia?
Have you ever been to Slovenia? How did you like it? Or are you already planning your trip? The next blog article in the Slovenia series continues with the beautiful city of Bled and the legendary Lake Bled. I'll tell you about our fairytale accommodation and why you should definitely ring the bell of the church on the small island. I wish you a lot of fun reading and maybe my article will even make you want to pack your bags and explore this wonderful country yourself.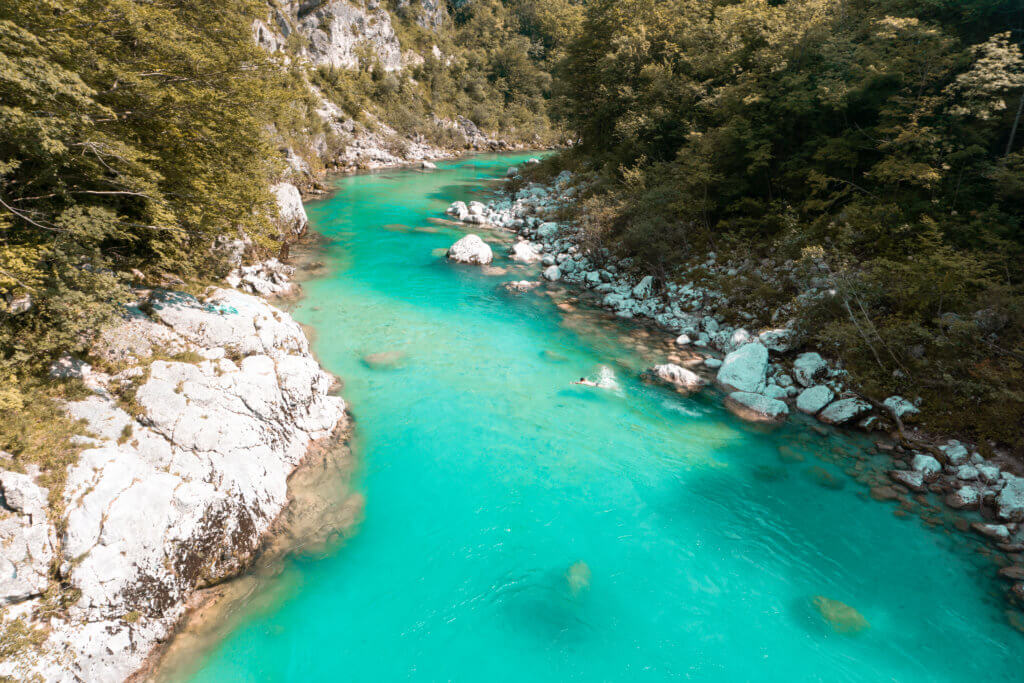 Transparency: This article was created as part of a cooperation with "I Feel Slovenia". I was supported in my research by the Slovenian Tourist Board. Thanks a lot for this! You can find more exciting information about Slovenia on the following pages:
I feel Slovenia
Website: https://www.slovenia.info/de
Facebook: https://www.facebook.com/slovenia.info
Twitter: https://twitter.com/sloveniainfo
Instagram: https://www.instagram.com/feelslovenia/?hl=en
The free newsletter from Petit Chapeau
Carry yourself in ours now free newsletter and never miss an article again. In addition, you will receive exclusive travel tips, announcements and the latest news about honeymoons, adventure travel and mindset.
Related posts
Digital message in a bottle
Subscribe to our newsletter now and never miss an article again. In addition, you will receive exclusive travel tips, announcements and the latest news on the topics of personal development, spirituality and mindset.