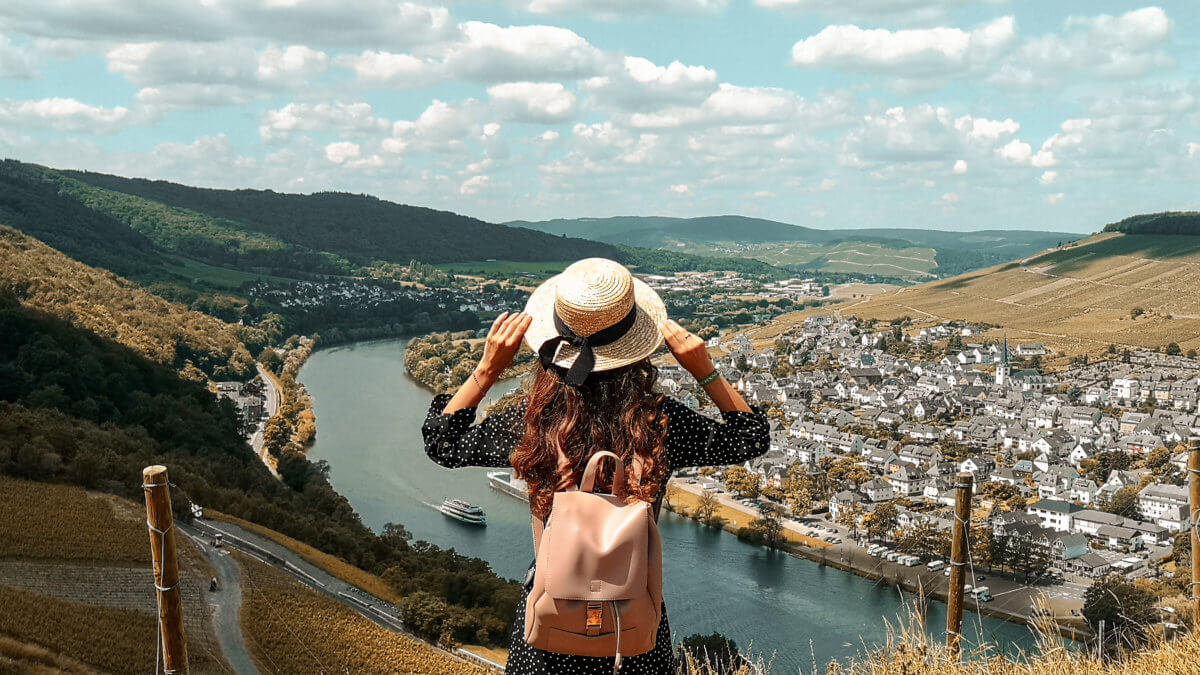 Klein, aber oho: Urlaub in Deutschland
Because this year the Holidays in Germany I would like to become probably the most popular travel option my top 8 places and regions in Germany, which have enchanted me personally. I have a colorful mix of nature and city holidays for you. Be it idyllic cycling and hiking trails, sweet half-timbered houses, breathtaking waterfalls, wonderful bathing lakes or car-free islands like from a dream world.
Although Germany is rather small in terms of area, it is incredibly diverse. Almost every place wants to tell you a story. It's not only the culture, but also the nature that fascinates me again and again in Germany.
Moselle - For outdoor fans, connoisseurs and romantics
The Moselle valley is one of my absolute favorite regions in Germany. Picturesque, colorful half-timbered towns are lined up here, framed by breathtakingly beautiful vineyards. How about castle and palace hopping? The numerous palaces and castles look as if an artist had lovingly painted them into his work of art. But you will not only be spoiled visually on the Moselle, but with all your senses. Because this region also offers a wide range of culinary delights, including super delicious wines and local dishes. In particular, the small ostrich taverns, which are mainly open in summer, immediately enchanted me. Holidays in Germany on the Moselle is the ideal travel option for connoisseurs.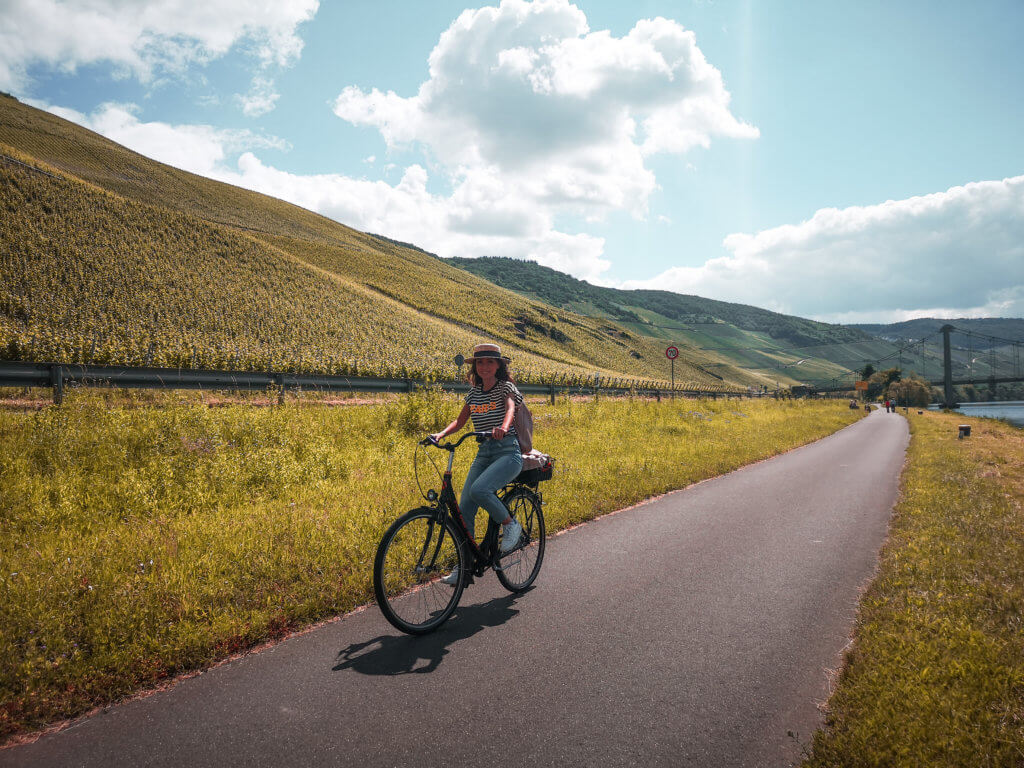 My tips & recommendations for the Moselle
Black Forest - For those seeking peace and quiet, nature lovers, families and individualists
My childhood connects me with the Black Forest. Because I lived in the Black Forest for a few years. However, back then I didn't notice the beauty and nature as much as I do today. Growing up in the area, I almost took it for granted and used to long for the sea. But the older I get, the more I am drawn to the mountains and to places where time seems to have stood still.
The Black Forest has a special and almost mystical aura. For example, you can find relaxation in the beautiful Murg valley or at the Triberg waterfalls, which are among the highest and most famous waterfalls in Germany. In the valleys, enchanting towns and villages await you, as if from another world. And before Christmas you will find one of the most beautiful Christmas markets in Germany in the Black Forest. You can read about it in my linked article.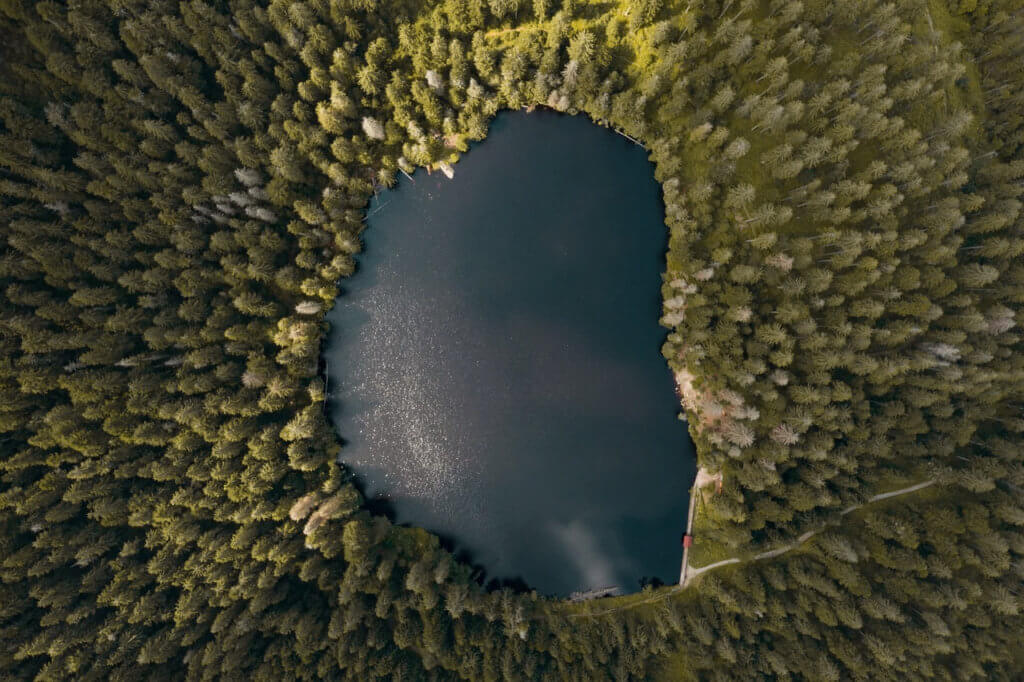 My tips & recommendations for the Black Forest
Allgäu – Holidays in the Alps
The Allgäu immediately captured my heart. When I think back on it, I immediately have this wonderful picture of lush meadows, crystal-clear lakes and the unique mountain panorama in front of my eyes. The foothills of the Alps are considered a true paradise for nature lovers, hikers and athletes. In the Allgäu I can always ground myself and feel full of energy.
How about a hike around the Eibsee? Although it is very touristy, this particularly beautiful lake should not be missed on your visit to the Allgäu. And if you prefer alpine hikes, then you might be interested in the legendary Schrecksee. This small, incredibly beautiful high mountain lake in the Allgäu Alps, makes every hiker's heart beat faster. For those who like history and romance, Schwangau with its two fairytale castles is the ideal place to follow in the footsteps of the misunderstood fairytale king.
My tips & recommendations for the Allgäu
Berlin – Perfect for a short vacation
Zu Berlin I have a kind of love-hate relationship. We probably won't get really fat in this life and I still like to return to our capital again and again. Maybe it's the raw and at first sight even repulsive thing that fascinates me about it. Berlin is rarely love at first sight, but if you look behind the facade of the urban jungle, you will discover some lovely, beautiful corners, cafés and squares. For me, Berlin feels like a train station that is always open. The station of history, the station of so many emotions and destinies. And that's why I always like to travel to Berlin. It never gets boring, no two stays are ever the same. Berlin has particularly impressed me in terms of culinary delights. But the proximity to the Baltic Sea also invites you to take a short trip to the sea.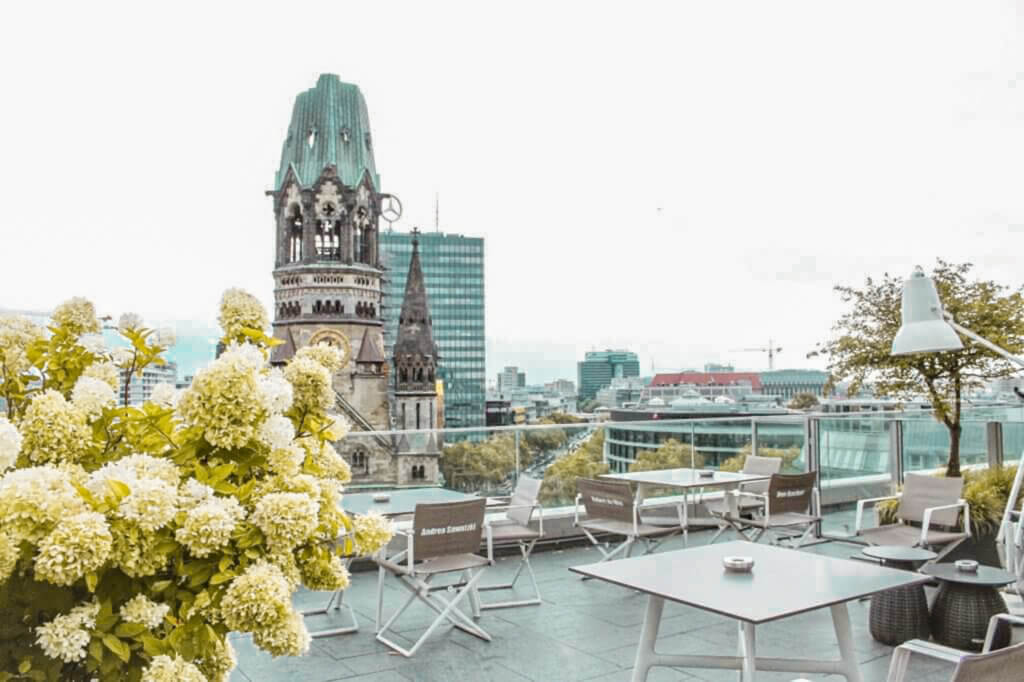 My tips & recommendations for Berlin
Ostfriesland – Holidays at the North Sea
For me, being on the North Sea always feels a bit like being abroad. Assuming you're from the southwest. Everything is a bit rougher here than in the south: the wind, the landscape and of course the weather. Did you know that the East Frisian islands of Baltrum, Langeoog, Juist, Spiekeroog and Wangerooge are completely car-free? In the summer months, the island of Norderney is also almost without car traffic. With a bit of luck, you might even come across one or two seals in East Friesland. Or you can visit the Norddeich seal station, where orphaned and injured seals are nursed back to health. I was particularly taken with the idyllic island of Langeoog and I can hardly wait to explore the other islands as well.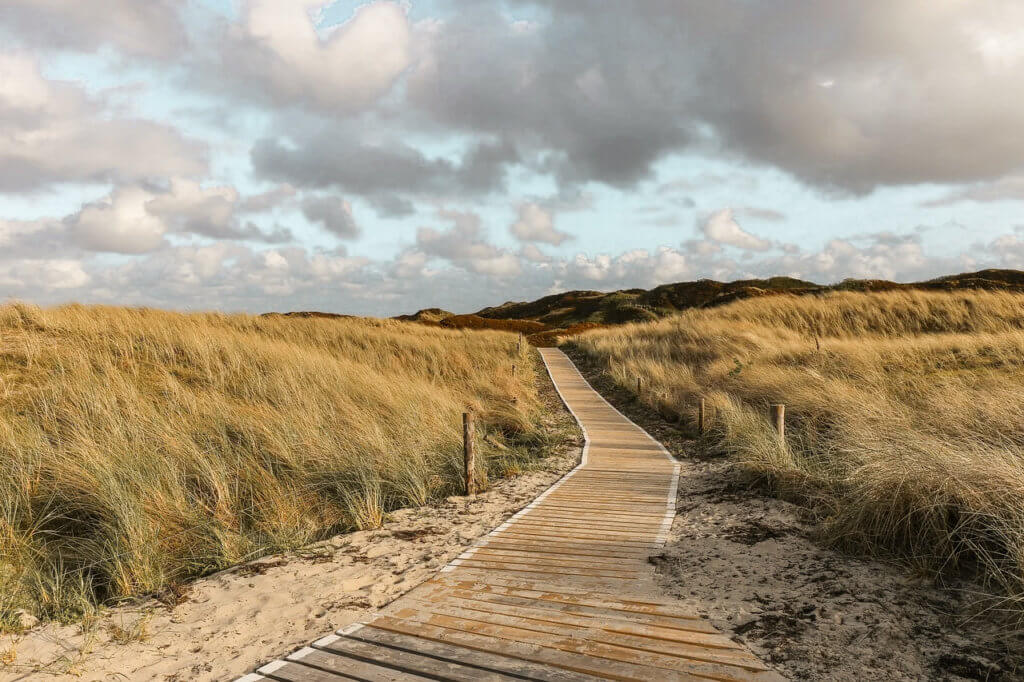 Dresden – The metropolis on the Elbe
Also after Dresden I always like to travel and with every new stay the city shows itself from a different side. Dresden is worth a visit at any time of the year, but especially before Christmas, this city unfolds its fairytale charm. Dresden combines sightseeing, culture, remarkable architecture and history. The Frauenkirche is still one of the most fascinating churches I have ever visited. By the way, all sights are very easy to reach on foot.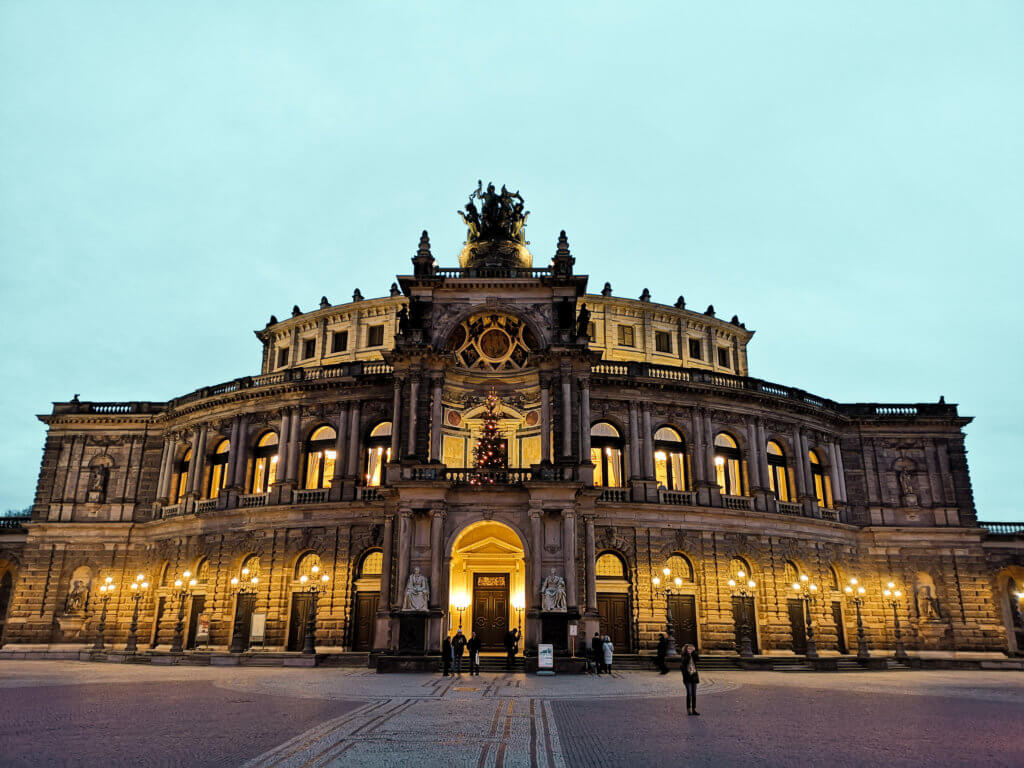 My tips & recommendations for Dresden
Saarland – Germany's most beautiful river bend?
The smallest area in Germany surprised me more than just positively with lush nature, countless leisure opportunities and one of the best wellness hotels in Germany. the beautiful region around the Bostalsee and the Hunsrück-Hochwald National Park is ideal for exploring on foot, by bike or even by boat. The Bostalsee is a reservoir and offers a lot of space and relaxation for vacationers. Whether hiking, camping, SUP, surfing, sailing, diving, swimming, sunbathing, beach volleyball, pedal boating, yoga or cycling - the area around the Bostalsee attracts with a colorful range of leisure activities.
And not to forget: The breathtaking Saarschleife, which is considered one of the most beautiful river bends in Germany. But see for yourself 🙂 You can admire the small natural wonder from the "Cloef" viewpoint or from the treetop path. Perhaps you hadn't even had the Saarland on your holiday radar before, but my stay showed me that this small federal state offers an interesting mix of leisure activities that will make your holiday in Germany particularly exciting.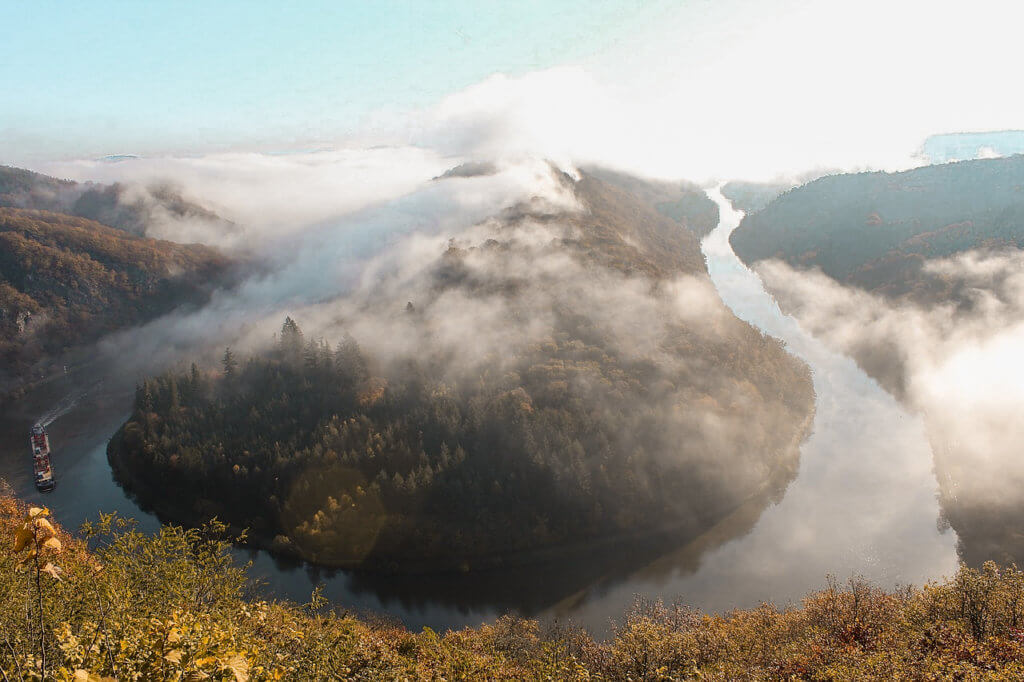 Wellness in Saarland: My tips & recommendations for Saarland
Vacation in the Palatinate – The Tuscany of Germany
If someone asks me where I like to be most, then besides my home, it is definitely the Palatinate. I don't know how the people of the Palatinate do it either, it must be because of the mild weather, the sun and the damn good wine, but for me the Palatinate is my absolute place of well-being. It is not without reason that the Palatinate is also called the Tuscany of Germany. Because here gently hilly vineyards, the most beautiful cypresses and fantastically romantic wineries line up next to each other. Nevertheless, you have this wonderful feeling of space, lightness and vacation. Holiday feeling in the middle of Germany!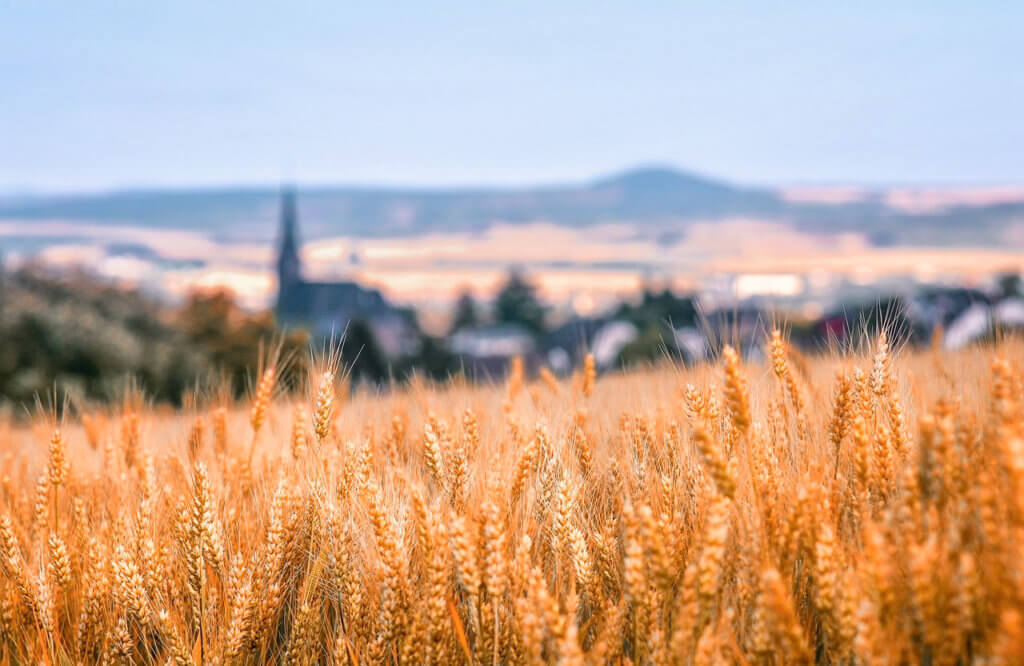 Now it's your turn!
Of course there are soooo many other great regions and places in Germany that are not yet on the list. But I hope I was able to give you some ideas and inspiration for your vacation in Germany. Where do you like to spend your free time and holidays in Germany? Write it to me in the comments. I look forward to it!