Petit Chapeau > Recipes >

Healthy and vegan Bali Bowl recipe for the perfect start to the day: My Bali breakfast
Colorful Bali Bowl - Quick and easy to prepare
If I can't travel to Bali at the moment, I'll get a bit of that Bali feeling in my kitchen. I've been starting my day with a colorful fruit smoothie bowl for years. A Bali Bowl for breakfast not only fills you up for a long time, but is also super healthy. In addition, it can be easily varied according to personal taste. Bali bowls are now one of my favorite breakfasts. And maybe you want to try it too? In this blog post I share my healthy and vegan Bali Bowl recipe with you.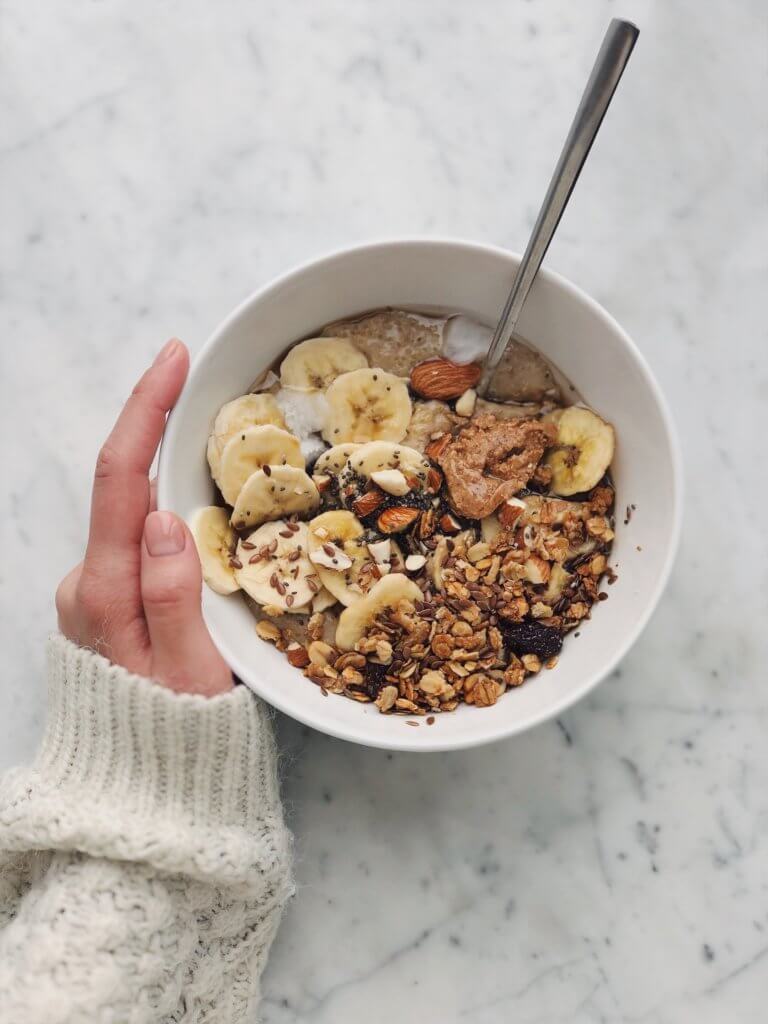 A little info about Bali Bowls – More than just a healthy breakfast
The so-called Bali Bowls have been very popular for several years.
But what exactly is in a Bali Bowl?
What are Bali Bowls?
Muesli 2.0.? A Bali Bowl is a kind of "muesli" with toppings of your choice. You can use vegan oat or almond milk or vegan yoghurt (I love the vegan coconut yoghurt from Alnatura) as a basis. You can mix oatmeal, quinoa, chia seeds or a breakfast porridge into the milk or yoghurt. Of course you can also mix in a bit of everything 😊 As the name "Bali Bowl" suggests, the healthy food trend comes from the Indonesian island of the gods. There it developed from the so-called "expats" who live and work in Bali to a global food trend.
What is a smoothie bowl?
In principle, a smoothie bowl is nothing more than a specialization of the Bali bowl, except that the basis for the toppings in this case consists of a smoothie. With a smoothie as the liquid, the bowls are usually even more colorful if you mix spirulina, blueberries or papaya, for example. A smoothie is a great basis for the toppings and immediately puts you in a good mood.
Healthy and vegan Bali Bowl Recipe: Super quick & super easy
In my everyday life, I like to eat a balanced and healthy diet, but I rarely have the muse or the time to cook extensively. Therefore, I pay attention to a simple and quick preparation. What is tasty does not have to be elaborate.
Ingredients for a colorful Bali Bowl
For the base
A good dash of vegan oat milk (I like to use the Oatley Barista)
Tender oat flakes or a ready-made porridge mixture (e.g. fruit porridge from Alnatura)
For the toppings
1-2 strawberries
1 quarter banana
Coconut flakes Alnatura
Goji berries
Chia seeds
blackberry, blueberries
almond leaves
Preparation of the Bali Bowl
Mix together the ingredients for the base. You can use a mixer for this or you can stir by hand. If you like the base fruitier, simply mix in your favorite fruit, such as 3 strawberries, a handful of raspberries, blueberries or a few pieces of banana. The fruit can be fresh or frozen. Depending on the season, you can vary accordingly. Frozen fruits are very refreshing, especially in summer.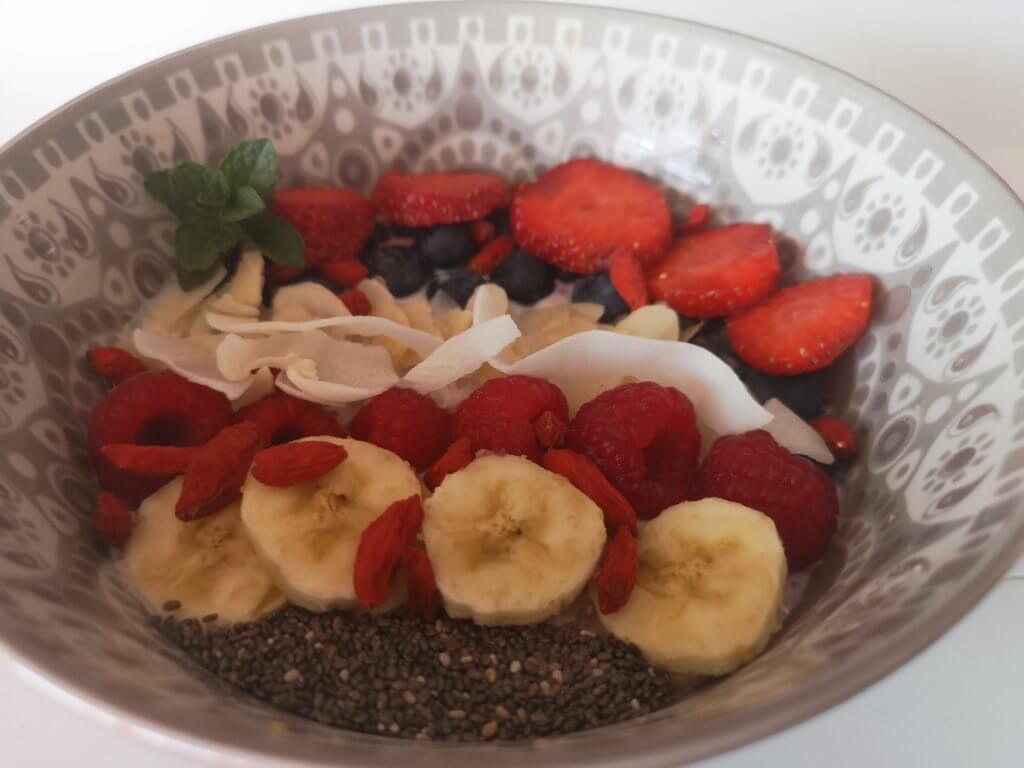 Toppings – Fudge or Eat? Both 😊
You can let your imagination and creativity run free with the toppings. Depending on how hungry you are, of course 😉 As you can see in the pictures, I arranged the individual toppings such as chia seeds, coconut flakes, gojie berries, etc. in rows. Optionally, you can refine the bowl with fresh mint leaves and granola. Et voilà your Bali Bowl is ready! As a suitable drink for the Bali Bowl, I recommend a delicious Matcha Latte. You can find the recipe for it here .
Off to Bali(konia)
So and now you have easily created the Bali feeling at home. And even if most of us unfortunately have to be patient until we can travel to Bali again, we can at least enjoy the healthy and vegan bowl in Bali(konia) when the weather is nice.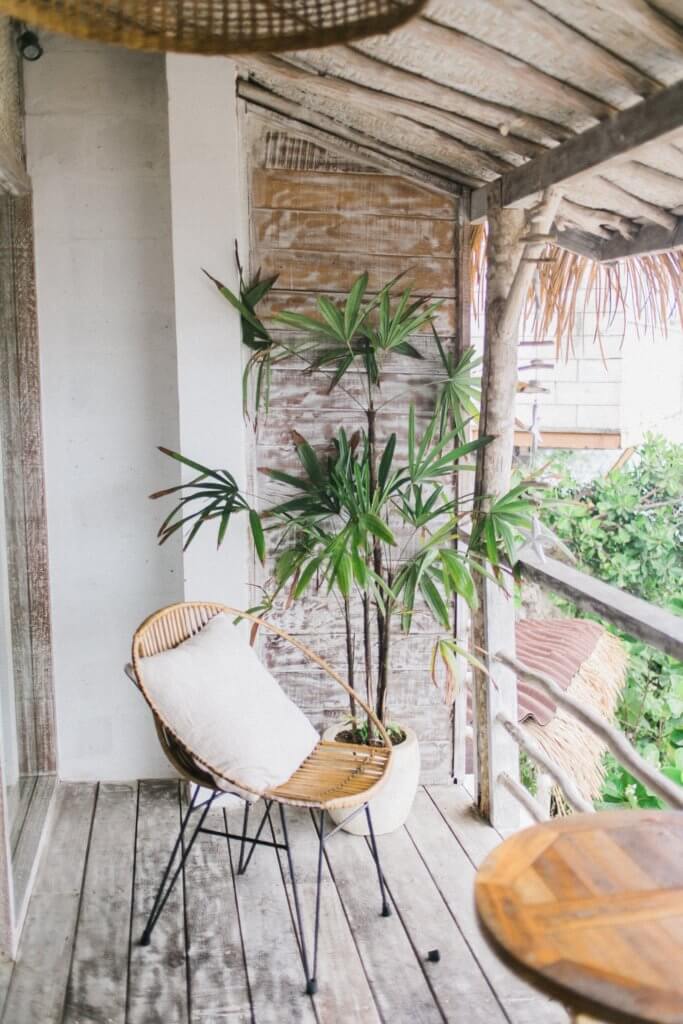 Note:The products mentioned are my personal recommendations: I bought all the foods mentioned myself. This is not an advertising order.
Related posts
Digital message in a bottle
Subscribe to our newsletter now and never miss an article again. In addition, you will receive exclusive travel tips, announcements and the latest news on the topics of personal development, spirituality and mindset.