There we stood in front of a slab, surrounded by a lush green lawn. A colorful ribbon made of three different colors was wrapped around my left index finger. My childhood ring dangled at the bottom. According to our priest, there is a holy place of prayer where special energies flow, exactly where we were standing. The ring swung, suddenly becoming a pendulum. Whether by wind, my pulse or whatever forces. The closeness to people and nature put a smile on our faces. Welcome to Fivelements Retreat in Bali!
In friendly cooperation with Fivelements Bali
The Law of Attraction
"Nothing changes until you change yourself."
Unknown
Wherever we put our focus, that's where our energy goes. And what we consciously deal with, we gradually attract more and more into our lives. Since I trust life again, a lot has changed in my everyday life – for the better! I was allowed to see further proof of this statement in Bali Fivelement's retreat experience in Ubud. That the retreat is breathtakingly beautiful was beyond question for me long after I saw the pictures of the retreat on the internet. However, during my two-day stay, I really realized how special this place really is.
Hotel philosophy & values ​​at Fivelements in Bali: Life Transformation and Love in Action
As soon as we arrived we noticed that the Fivelements is no ordinary hotel. It is a retreat with real values ​​that are valued and lived by every employee:
Sathya: Truth
Dharma: justice and virtue
Premium: of Love
Shanthi: Peace
Ahimsa:nonviolence
K'shma: Pardon
As the name suggests, the five elements are also of particular importance here. These are ether, fire, water, air and earth. The Hindu concept describes the connection between the inside, the microcosm, and the outside, the macrocosm. For a long time I have wanted to relax in such a special retreat and just let my soul dangle in a tropical environment, do yoga and meditate. And now it was suddenly time. But my expectations were even exceeded. My heart immediately filled with joy as I learned about the ceremonies and rituals offered at Fivelements. All the topics that had occupied me more and more intensely over the past few months were suddenly spread out right in front of me.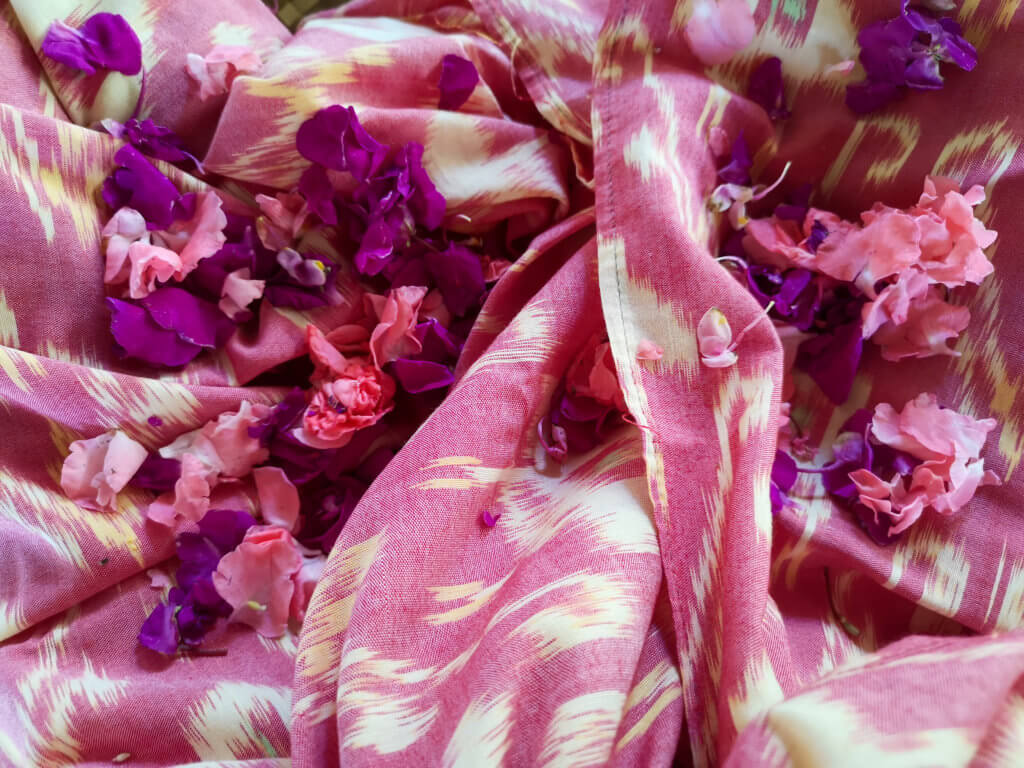 The Retreat: Bamboo Villas, Spa and Restaurant
In the resort, every employee lives and works according to the traditional Balinese philosophy. The guests get to feel this from the warm welcome, but also from the loving tour of the room. As soon as we arrived, we were allowed to move into the Waterfall Villa. The Waterfall Villa is a traditional bamboo villa overlooking the Ayung River and a small waterfall. Shoes are of course removed in the villa and left outside on the terrace. It's best explored barefoot anyway! A special highlight is definitely the free-standing huge stone bathtub with a direct view of the waterfall. But the outdoor bathroom behind the villa is also impressive. Those who need a cool down can relax at the pretty pool in the middle of the jungle and listen to the river.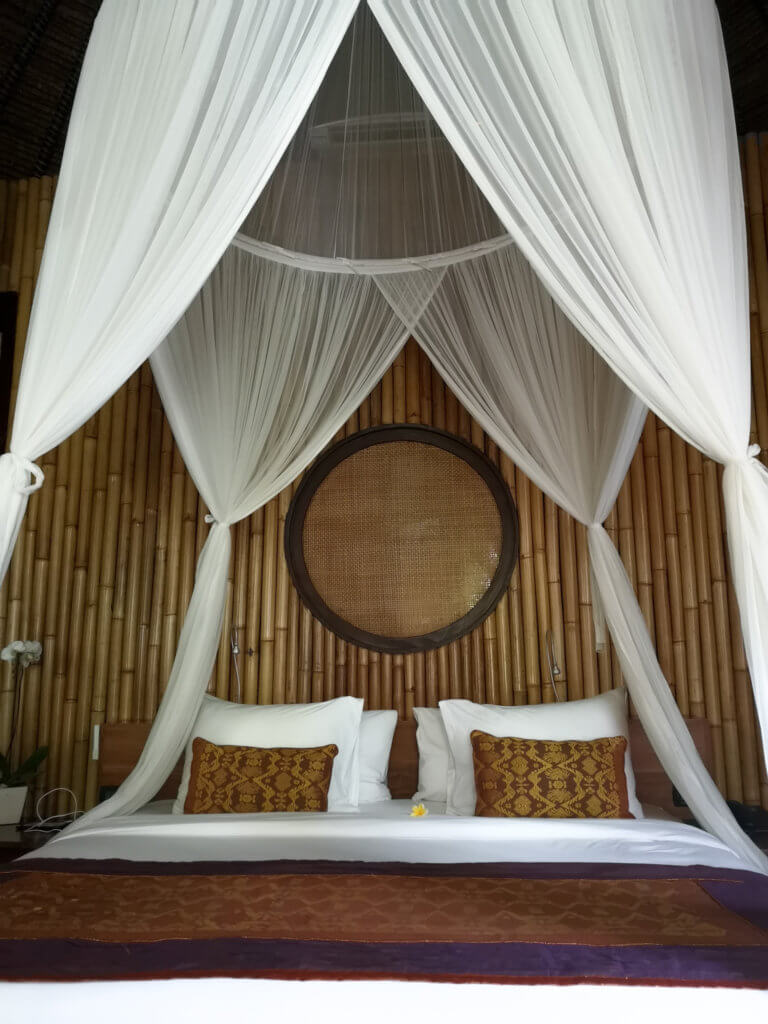 Spa & Wellness Rituals at Fivelements Bali
I had the best spa experience of my life at Fivelements Bali. And no, I'm not exaggerating when I write it the same way! I've never had one before spa treatment experienced with as much dedication and sensitivity as in the Fivelements. Before the massage there is a soothing foot bath, after which you are blessed. The massages take place in front of the indescribable natural scenery of the jungle. You can hear the river rushing during the massage. It was so calming that I fell asleep after a short time. After the massage, the Sakti bath was let in. The Sakti Bath is a fragrant aroma bath made from lemongrass, Balinese orange, lime, pandan leaves, ginger and Sakti bath oil. All ingredients are fresh and organic. As ingredient after ingredient slowly sank into the bath water, this ritual reminded me a bit of a cooking recipe. But don't worry: we weren't cooked ;). During the bath there was delicious ginger tea with honey.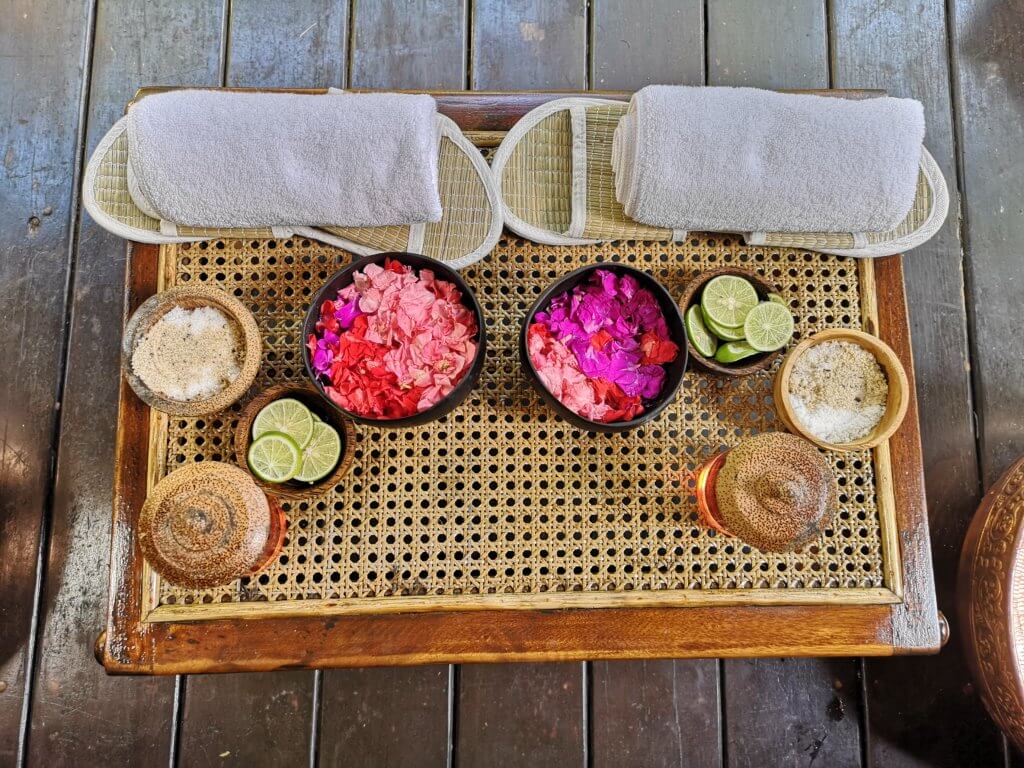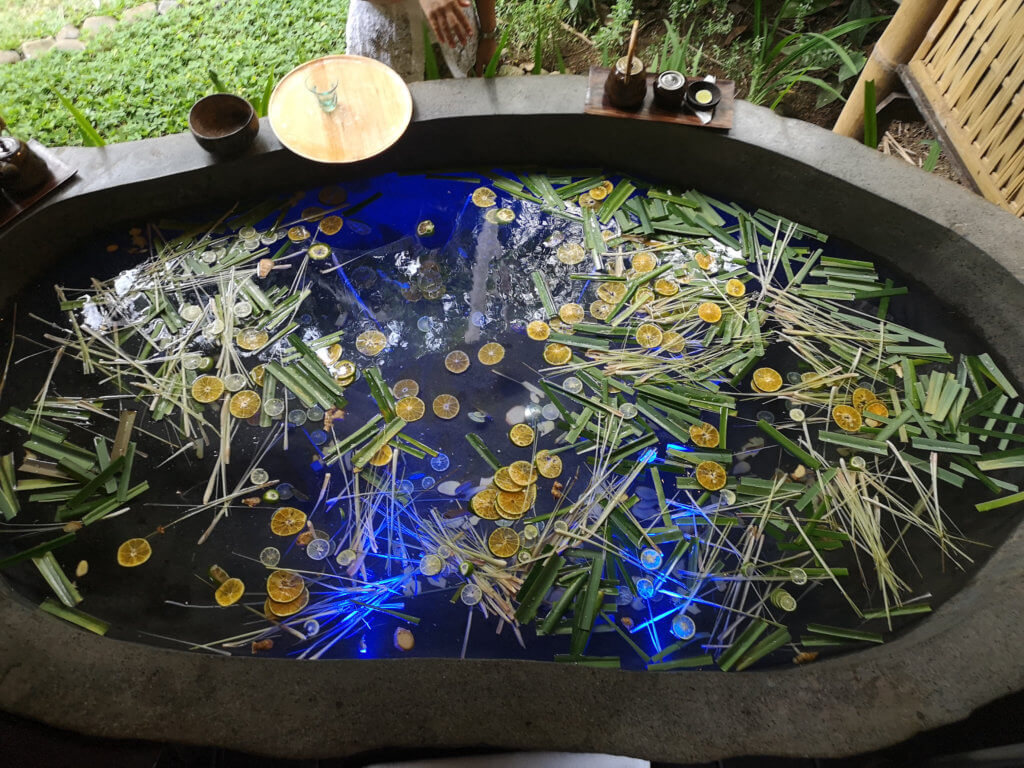 A traditional flower bath awaited me the next day. I would heartily recommend anyone traveling to Bali to try a Flower Bath at least once. Flower baths are said to have healing and cleansing effects on body and mind. The red flowers represent life energy, the pink flowers love, the yellow flowers hope and the purple flowers spirituality. It is really an experience to bathe in such a variety of colors.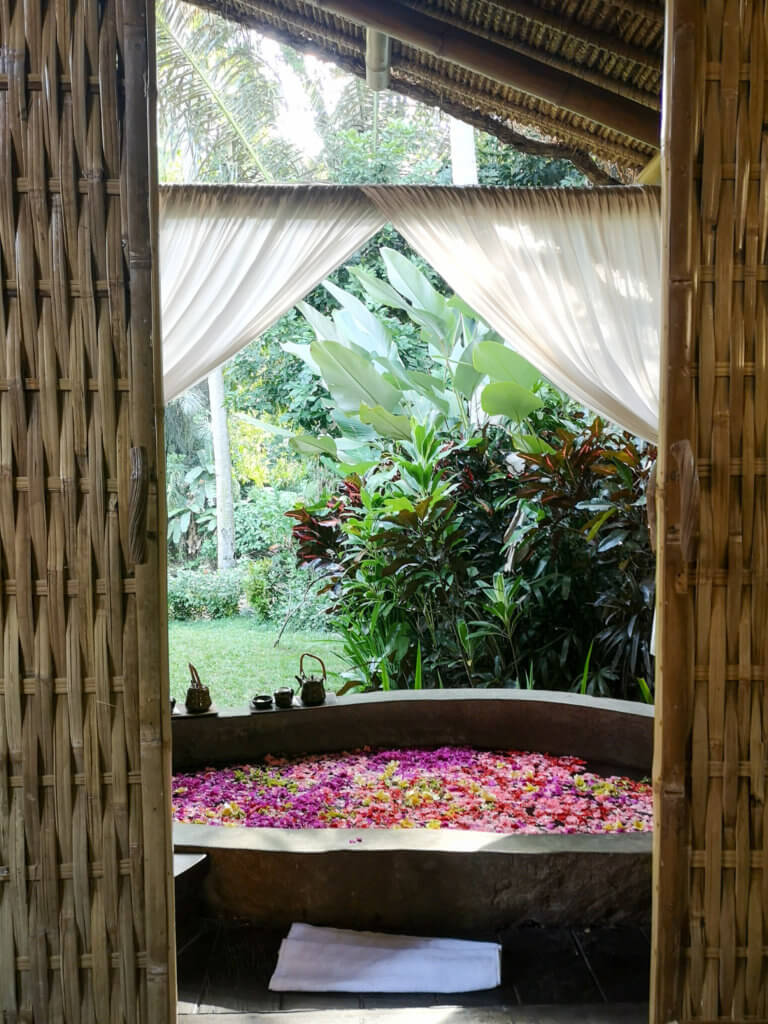 Restaurant and cuisine: The Sakti Dining Restaurant
Do you know the feeling of being sad when you are already full but would like to eat more because it tastes so incredibly good? I felt the same way in the Sakti Dining Room. The Sakti Dining Restaurant offers exclusively plant-based vegan raw food dishes. Anyone expecting unhealthy soft drinks or alcohol here will look in vain. Each dish is a small work of art and is beautifully prepared with great attention to detail. Here even eating becomes a ritual with healing powers. In my opinion, taking the time to eat is an essential part of a happy life. Just being mindful, letting the moment and taste really work and enjoying it. Because sometimes in the hustle and bustle of everyday life we ​​forget to treat our own body and mind with love. We finally had the opportunity to do so again and are incredibly grateful for it.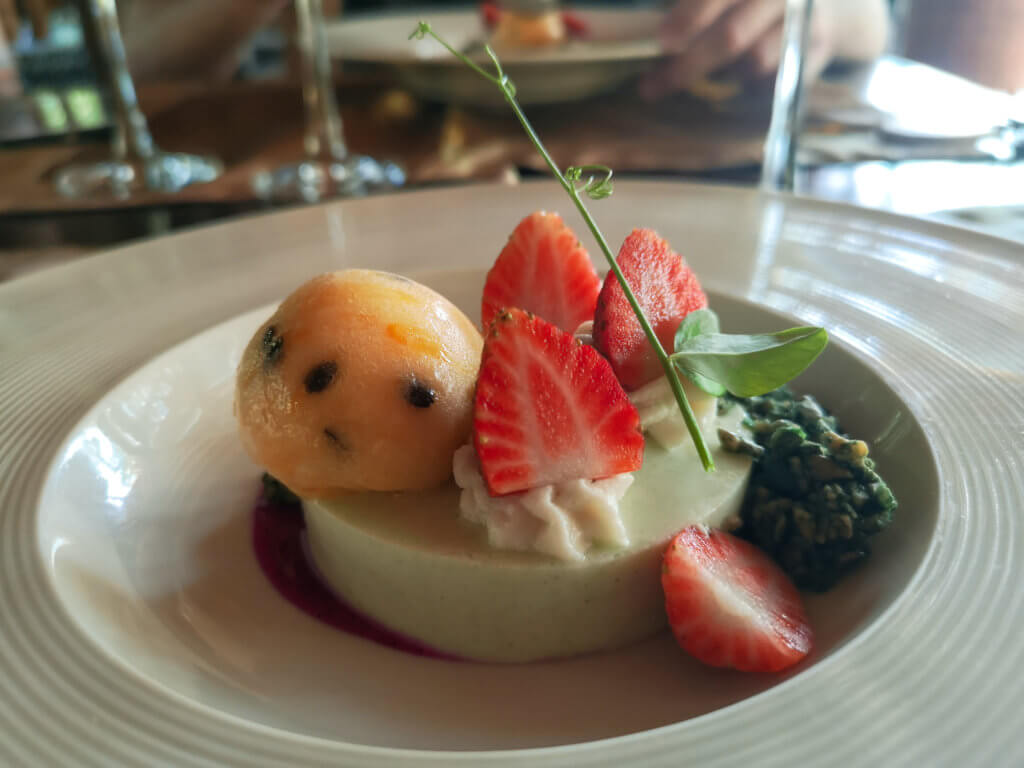 Ceremonies and rituals: fire ritual Agnihotra
"Svaha!" we shout, hypnotized, in a light chant, while I toss a small handful of lentils into the fire to the rhythm of the chant. Some lenses miss the flames, some land on my sarong. Then more lentils follow and finally even a coconut. Sweat runs down my forehead, the flames seem to be getting closer. Menacing, powerful and captivating. I have to say: There is something fascinating, even hypnotic, about sitting in broad daylight with temperatures above 30 degrees in an open pavilion around a fire.
Procedure of the Fire Blessing Ceremony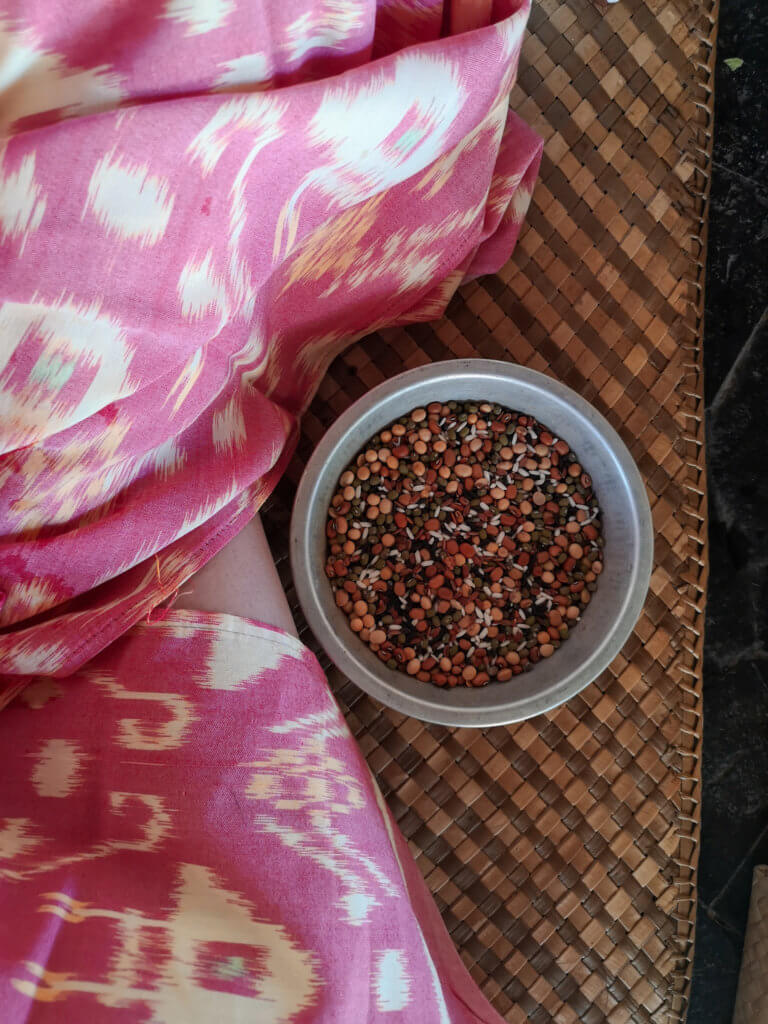 We had the honor of the so-called Agnihotra ritual to participate. This ritual is an ancient one fire ceremony, where sacred Vedic Hindu prayers are said. Agni means fire and Hotra means healing. The ritual is performed by a specially trained priest. It begins with a shared meditation in which the priest recites Sanskrit mantras and rings a bell to invoke blessings of health and abundance.
Our ceremony at Fivelements Retreat
Once the fire is lit, participants are asked to place food offerings such as lentils, grains, rice or coconuts on the fire. In our case, it was lentils. With each offering one should consider a specific wish. The ritual went quite long and the offerings were thrown into the fire in a very fast rhythm. I almost ran out of wishes, but I just took that as a good sign, because I felt completely fulfilled at the moment. When the bowls with the lentils were empty, we were supposed to break a coconut. The coconut represents a person's ego. The easier it is to crack, the smaller the ego should be. My husband got it right the first time, but I needed a second try. Maybe because I wasn't used to smashing something with full force. But my ego is probably speaking here too :D.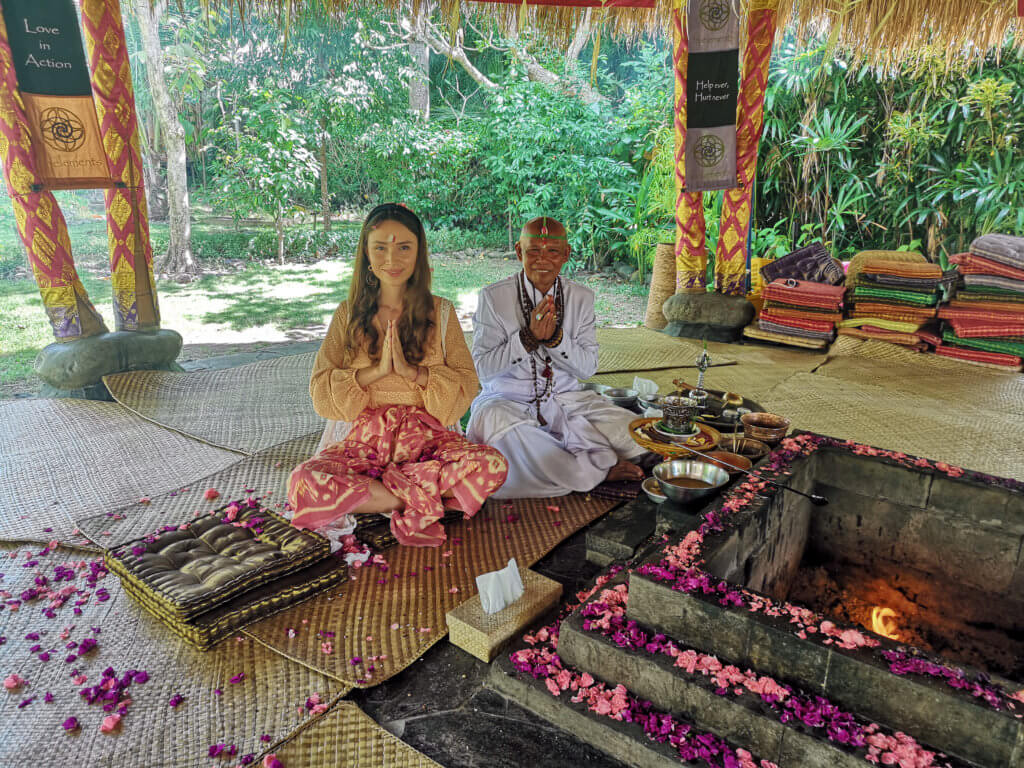 The priest I Nyoman Sudanta comes from the neighboring village and regularly performs such rituals on the hotel premises. We immediately felt comfortable with him because he exudes an incredible amount of calm and serenity. Finally, he blessed us with holy water and stuck some grains of rice on our foreheads. After that we received a thin bracelet braided from 3 threads of black, red, white colors. The black thread represents the Hindu god Shiva, the white thread for Vishnu and the red for Brahma. The colors symbolize birth, life and death. Happy, curious and so thankful for this exciting experience, we were definitely very excited about the ceremony.
Water Blessing Ceremony
There is also a contrast program to the fire ritual: The so-called Water Blessing Ritual, a water ritual in which you can "wash away" from everything negative from the past. Bali is considered the island of holy springs. Because of this, holy water is often an important element during ceremonies. It is a cleansing ritual to get rid of old ballast. The retreat also offers many other ceremonies. on five elements guests can get an overview of which rituals might be of particular interest to them. You can also do yoga and meditate at the resort.
Our stay at Fivelements Retreat in Bali
Our time at Fivelements Retreat couldn't have been nicer and I didn't want to leave. For those seeking rest, healing and inspiration, it is a fantastic and truly unique place run by loving people. The special concept is certainly not for everyone, but if you are enthusiastic about sustainability, meditation, nature, raw food, yoga, wellness and philosophy, it is definitely an interesting address for you.
Address, arrival and contact – how do you get there?
The retreat is tucked away about half an hour from Ubud and offers a free shuttle to Ubud. The best way to get there is by scooter or a driver. On our trip, we almost exclusively booked drivers via the Grab app, which always worked great. When leaving, however, I would advise you to either arrange for a driver in good time, hail a taxi or take the shuttle to Ubud and travel on from there.
five elements,
Puri Ahimsa Banjar Baturning,
Mambal, Bali, Indonesia 80352

Website: https://fivelements.org/en/


Rooms: The hotel has 9 suites, two of which have their own pools
Transfer: About 90 minutes from Denpasar Airport, 30 minutes from Ubud Center
Best travel time: In the dry season from May to October or also in the rainy season, since it usually only rains briefly and heavily in Bali. During this time there are often cheaper offers.
Flight time from Germany: With a change approx. 16-20 hours (depending on the selected airline and connection)
Ideal for: Couples, nature lovers, vegans, artists, honeymooners, eco-tourists, romantics.
It is the ideal hotel for people who value sustainability and the environment, but also value luxury and comfort.
Time shift: +8 hours (CEST)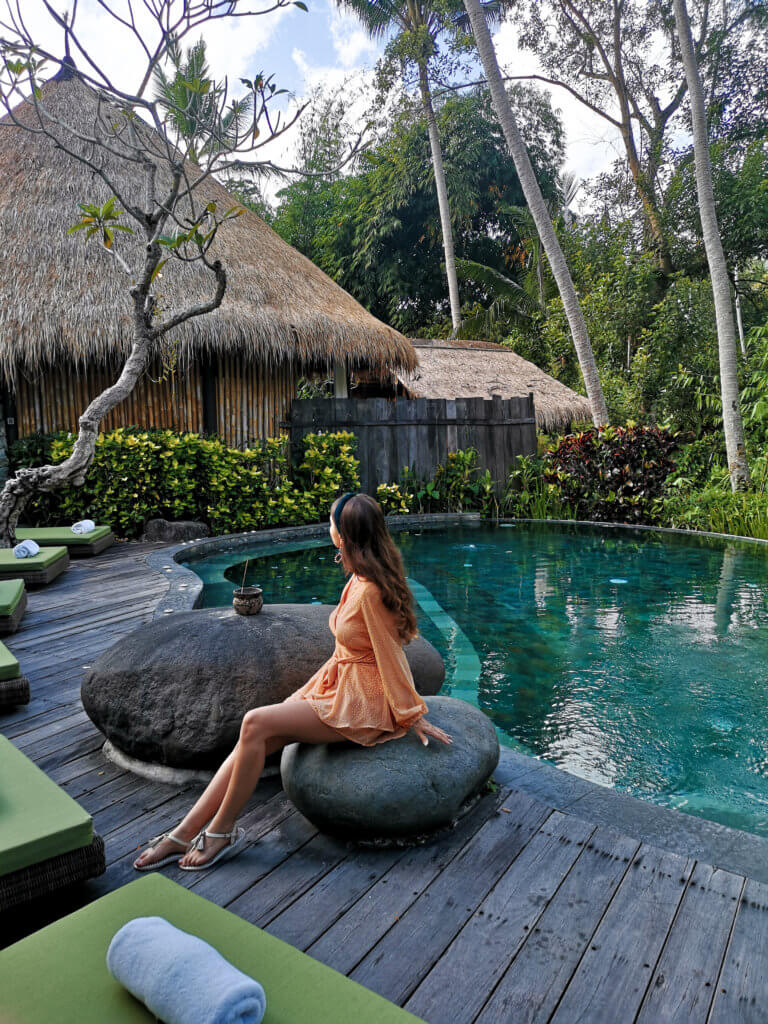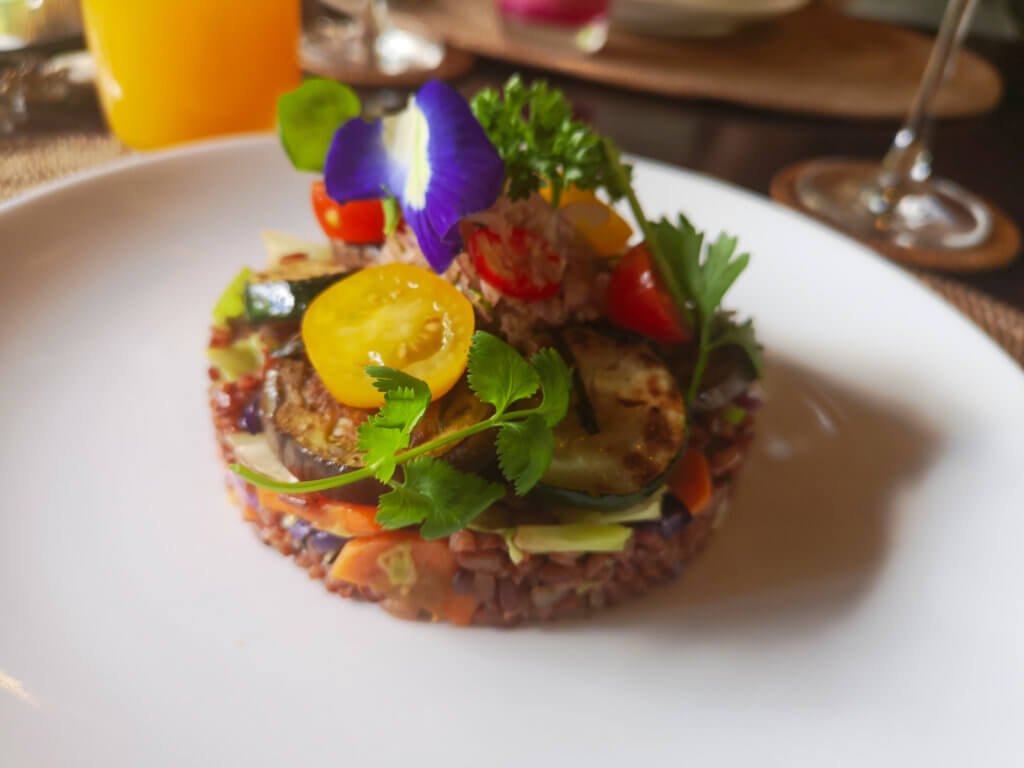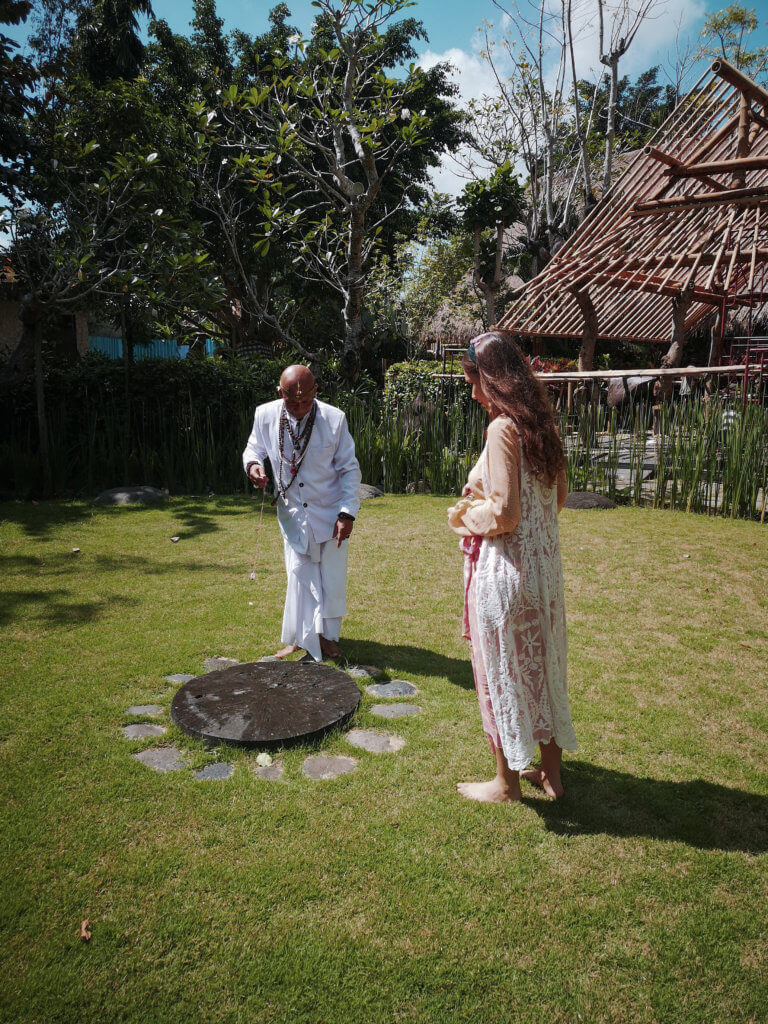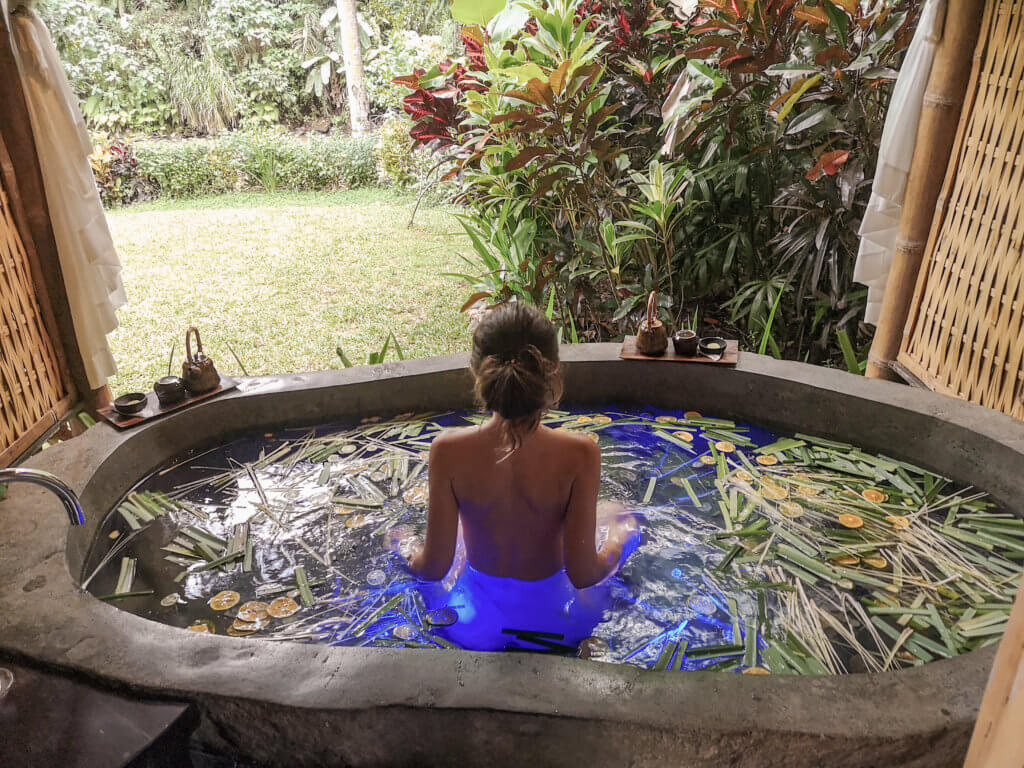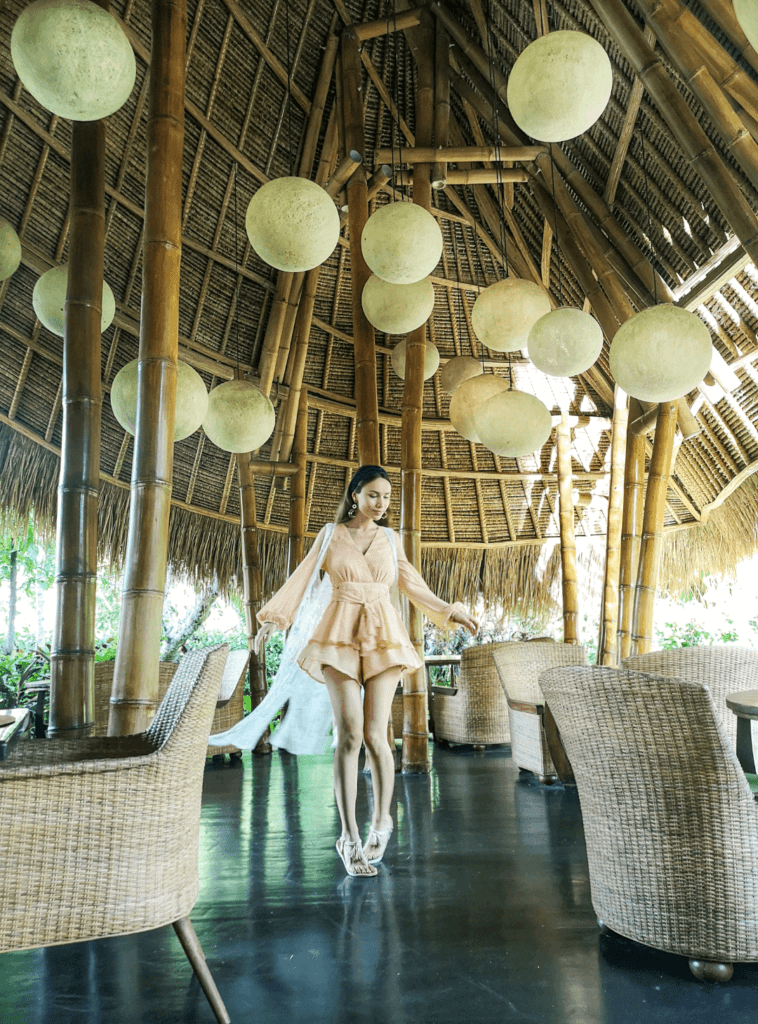 Lina
Hi! I'm Lina, a blogger, translator, podcaster and travel photographer by profession. I was born in beautiful Tajikistan and currently live in Bad Wildbad in the Black Forest. Thanks to my many trips, I now feel at home almost anywhere in the world. I've been blogging regularly since 2017 Petit Chapeau.
Related posts
Free newsletter
Subscribe to our newsletter now and never miss an article again. In addition, you will receive exclusive travel tips, announcements and the latest news on the topics of personal development, spirituality and mindset.