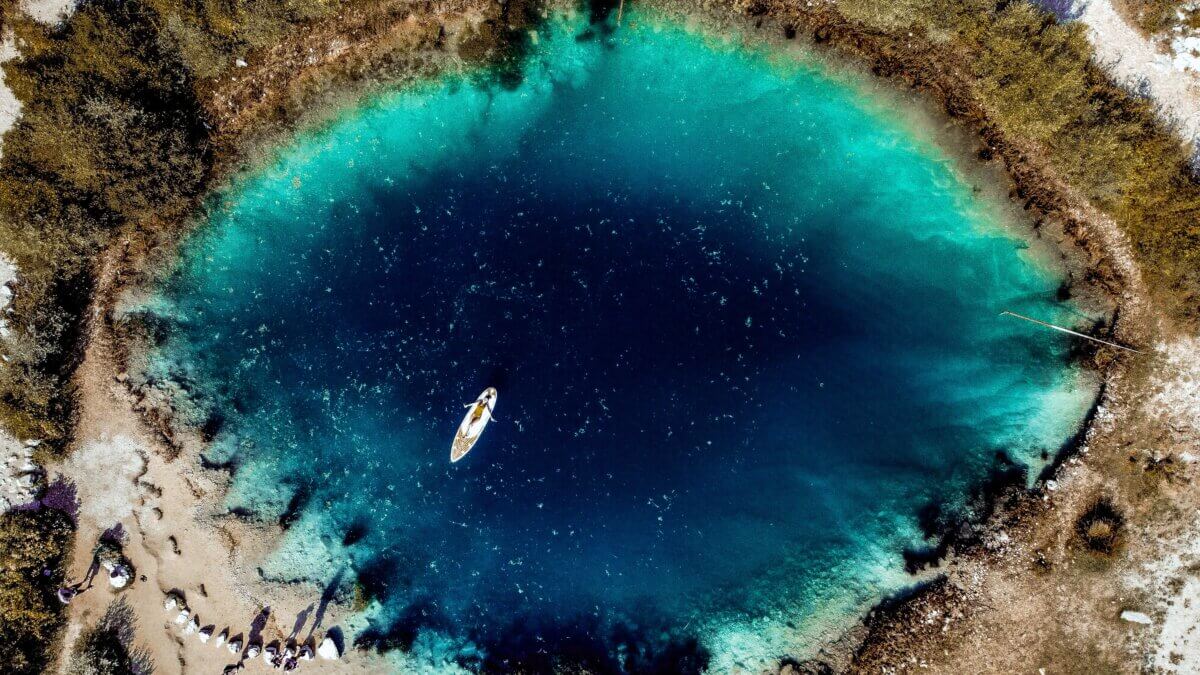 Die Cetina Quelle: Die Perspektive ist entscheidend
Maybe this viral video has appeared in your feed, in which a whale suddenly gasps for air from a small mystical lake in Croatia? How's that? This mysterious lake made us curious and we wanted to get to the bottom of it. Of course we didn't find a whale (surprise, surprise), but I was allowed to swim in the coldest water of my life. Livin' for the gram...or something like that. But what is this actually about? We are talking about the spectacular Cetina spring, a very popular tourist destination in Croatia. The source is located in the picturesque Dinara Mountains and rises from the Cetina River. The area around the spring is known for its beautiful scenery and offers numerous opportunities for hiking, rafting and other nature activities.
With a length of over 100 km, the Cetina is one of the largest rivers in Croatia, more precisely in the Dalmatia region. At an altitude of 385 m, the river rises from a 115 m deep spring near the village of Cetina of the same name.
Swim in the eye of the dragon
This lake is mainly (similar to the famous Suspension rope bridge in the Zillertal) the perspective is crucial: What is special about the Cetina spring is its eye-like appearance from a bird's-eye view. For this reason, the spring is also called the "Blue Eye" or the "Dragon's Eye" by many.
Directions to the Cetina source or the Blue Eye
For our trip to the Cetina source we had chosen a bed & breakfast in the town of Knin. Knin is ideally located around the Krka National Park or even the Cetina source to visit. From our accommodation, we arrived at the Blue Eye in just 30 minutes. The spring is about 2 kilometers from the village of Cetina and freely accessible without entry fees.
We got up very early because we wanted to see the spring at sunrise and wanted to avoid that there were already too many tourists on site. We did it, only one camper was there.
The Cetina spring is located not far from the village of Cetina. We have already been able to experience many great places on our travels, but the Cetina spring is really a small miracle of nature. There is a beautiful, small orthodox chapel right next to the spring: The Crkva Svetog Spasa.
If you dare, you can also jump into the water. But watch out: The water is really ice cold at 6°-7°. We dared anyway, if only for the unique pictures we took with the drone.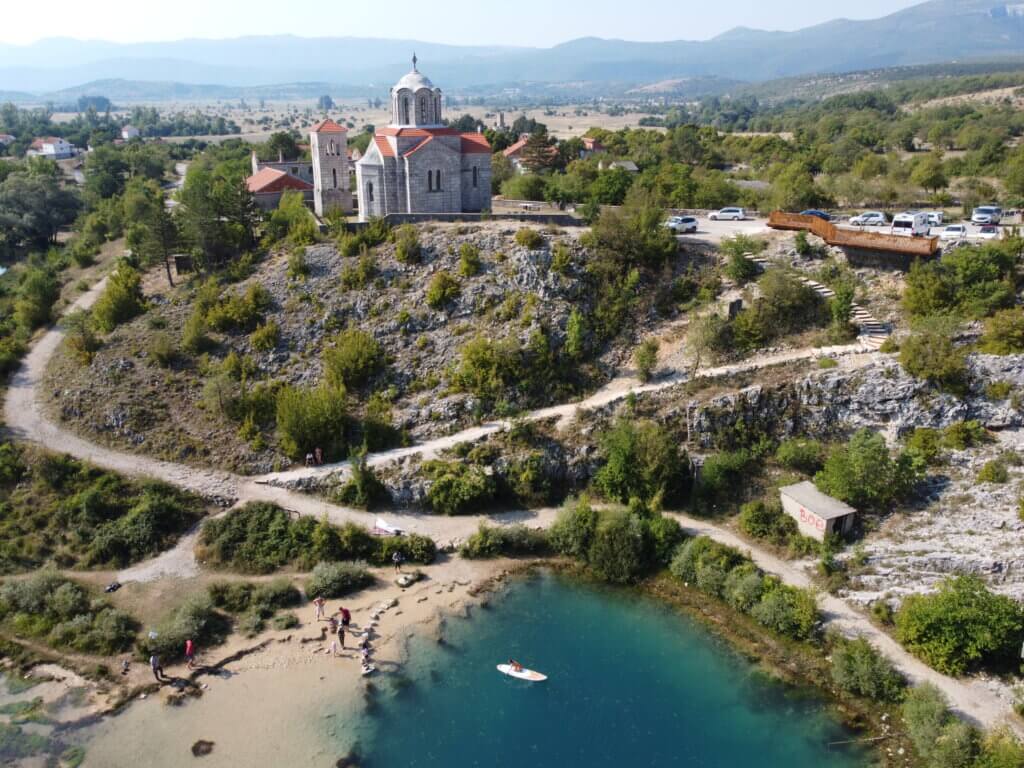 The free newsletter from Petit Chapeau
Carry yourself in ours now free newsletter and never miss an article again. In addition, you will receive exclusive travel tips, announcements and the latest news about honeymoons, adventure travel and mindset.