Impressive images and videos from every perspective
Sooner or later almost every travel blogger is faced with the decision to buy a drone. When I was dealing with the topic about six months ago, the multitude of brands and models made me almost dizzy. So that you don't feel like me, I would like to help you in your search for the right beginner drone.
Transparency: This article contains so-called affiliate links. If you click on this and make a purchase via this link, I will receive a small commission from the relevant online shop or provider without changing the price for you. With this you support Petit Chapeau. Thanks a lot for this!
Which criteria were decisive for me when buying my drone?
As a travel blogger, the following criteria were particularly decisive for me.
The price: Since I haven't dealt with the subject of drones that much and therefore wasn't able to gain any flying experience before buying it, I should Purchase price should not be too high and at best under 500 € lie.
size and service: Professional drones can easily weigh around 900 grams (the DJI Mavic 2 Pro, for example, weighs 907 grams) and don't exactly fit in your pocket. For me it is important that the Drone compact and easy to carry at a hunt.
Legal regulations: In Germany there are strict rules and requirements that must be met before you dare the first flight with your drone. This includes, for example, the labeling requirement (a fireproof plaque bearing the owner's name and address). However, this rule only applies to Aircraft weighing 250 grams or more.
DJI Mavic Mini: The best entry-level drone under €500 and a total weight of just 249 grams
But what does "the best drone" mean? Of course, it depends on the individual needs and requirements that you have for a drone. My choice fell on the DJI Mavi Mini. The drone is the latest model from Chinese drone manufacturer DJI and has been named the best mini drone by many testers and comparison sites. For me it is also the ideal drone for beginners because it is very easy to use. In the DJI commercial, the slogan "Everyone can fly" advertised. And the manufacturer keeps this promise in this case - the DJI Mavic Mini is particularly light (under 250g, I will explain why that is important below) and intuitive to use and after a short time you get used to the operation.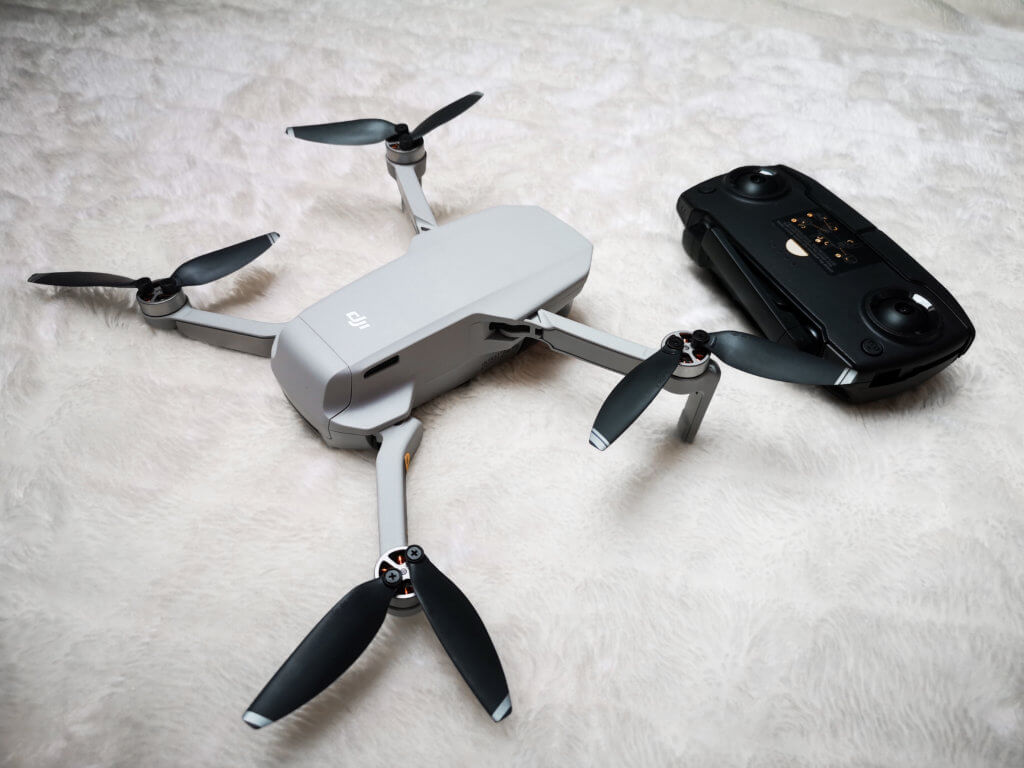 Technical Specifications: Only 249 grams total weight, 2,7k video recording & 12 MP camera
The DJI Mavic Mini is folded up smaller than an iPhone XR and weighs only 249 grams. It really fits in every pocket and is therefore the perfect everyday companion on my travels. The extremely light construction distinguishes the Mavi Mini from many other models. The manufacturer managed this because the drone is almost entirely made of plastic and very little electronics were installed (only a GPS receiver and a few position sensors) - on the underside you might think that the slots are used for cooling, in reality this is only for reasons of weight reduction.
Data and facts about the DJI Mavic Mini
Weight: 249 grams (this includes battery, propeller and a microSD card)
Size: 140 x 82 x 57 mm (length x width x height)
Maximum flight time: Up to 30 minutes
Camera: Videos in 2,7k QHD and photos with 12 megapixels
Gimbal: Stabilized on 3 axes for smooth shots (not blurred)
Price: €399
DJI Mavic Mini combo variant
In the combo version, you can currently get the Mavic Mini for less than €500. The difference is that a practical transport case, a 360° propeller protection and three batteries are included in the scope of delivery.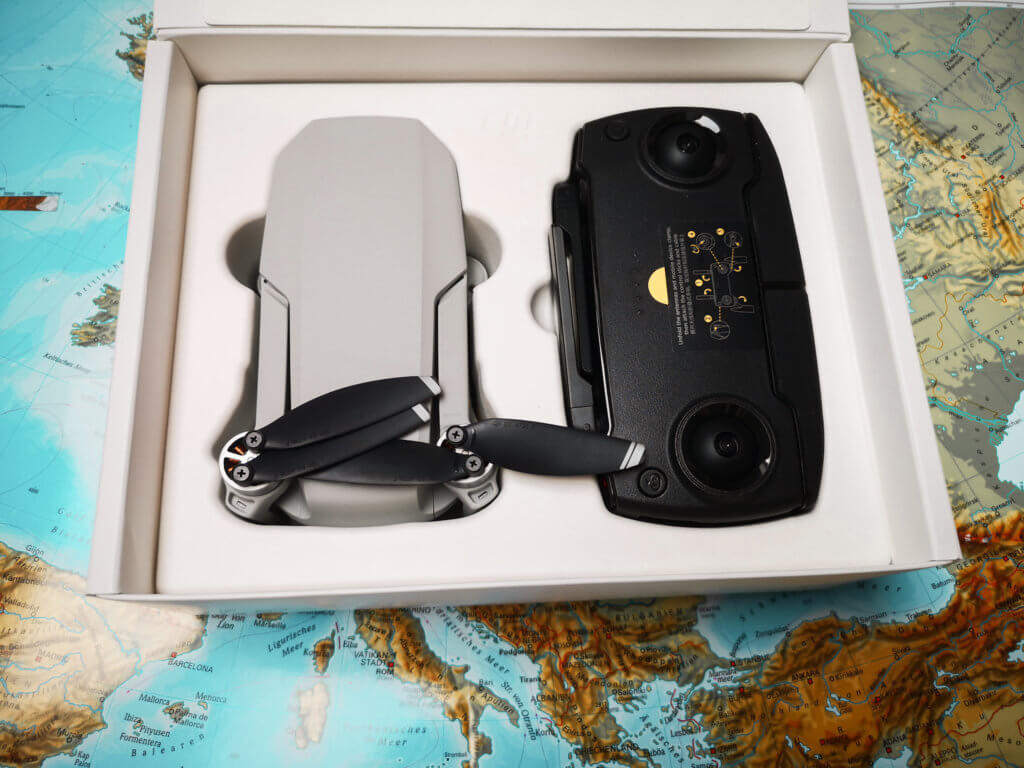 The big advantage of the DJI Mavic Mini: the weight (under 250g)
Another advantage: Because the DJI Mavic Mini weighs less than 250 grams, there are no regulations that can quickly make flying a drone complicated. For example, the "obligation of approval, registration, insurance or a driver's license or proof of expertise" - this depends on the weight. Below 250 grams it is no longer mandatory fireproof plaque on the aircraft to attach. With the 249 grams of the DJI Mavic Mini, you fall below the limit and save yourself the trouble of attaching a sticker.
But what you should definitely note
No matter how heavy your drone is, one Liability insurance You should definitely take out insurance for any damage that may occur or ask your current insurer whether this category of drones (up to 250 grams) is already included in your insurance package. Fortunately, this was already included in my private liability insurance.
DJI Mavic Mini: camera with stabilized gimbal
The Mavic Mini's stabilized gimbal camera helps Video recording in 2,7k QHD as well as Photographs with 12 megapixels for beautiful shots. As a blogger and photo lover, this was of course one of the most important criteria for me - and I have to say that I am positively surprised by the quality of the camera. The video recordings in particular are impressive thanks to the gimbal, which is stabilized on three axes and ensures soft, pin-sharp recordings.
First flight in the Bahamas with the DJI Mavic Mini
DJI Mavic Mini: Flight time up to 30 minutes
Due to the low weight Flight time of the DJI Mavic Mini classified as very good. It is provided by the manufacturer with 30 minutes specified. During my flights, I found that it obviously depends on whether you fly in sport mode or not. Overall, however, I am very satisfied with the flight duration. Especially if you have the combo package with several batteries, you have enough time to fly.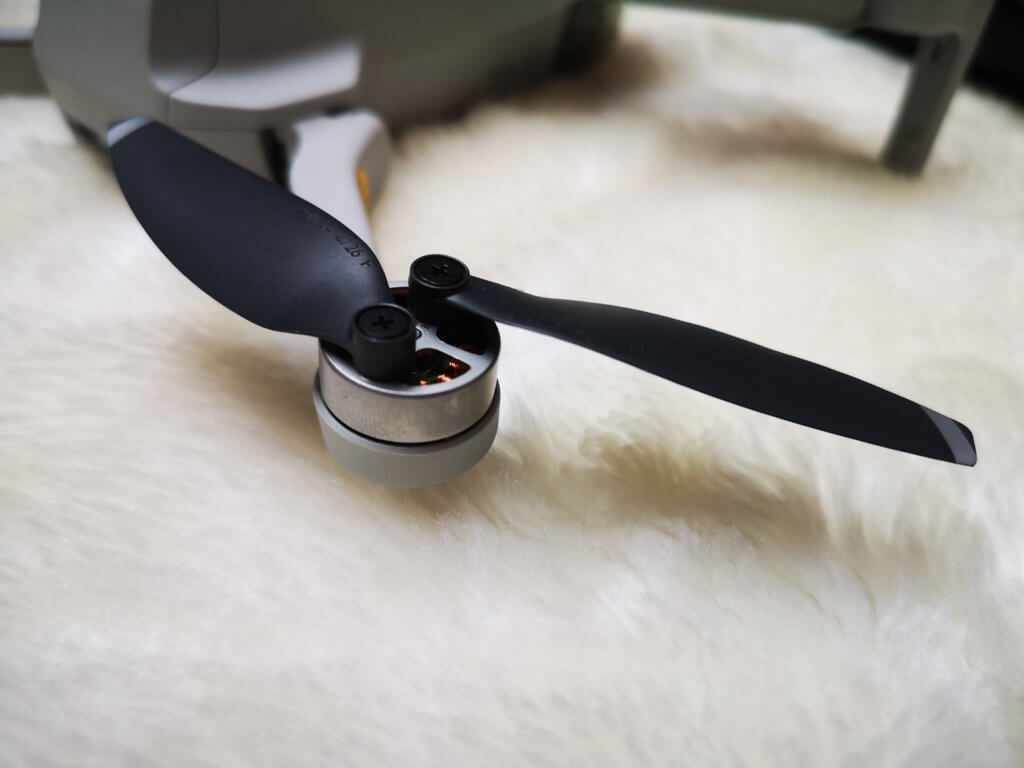 Useful Functions for Beginners (Quick Shot)
It's great that the drone is a so-called Quick shot function Has. With this, complex recordings can be carried out at the push of a button, even by beginners. These are pre-programmed maneuvers with video recording, such as
revolve
Drone
rocket or
Helix
Im CineSmooth modus As the name suggests, you can take buttery smooth shots (through a reduced flight speed and gimbal movements for greater precision and stabilization). The drone also has one Return to home function. In Sport mode, on the other hand, you can really accelerate and fly fast and sporty.
My conclusion: The currently best mini drone on the market
For me the DJI Mavic Mini the currently best mini drone on the market and the ideal entry-level drone. Already after the first flight you feel safe in operation. With the help of the pre-programmed manoeuvres, you can already take beautiful pictures during the first flight. The price-performance ratio is unbeatable for me in 2020.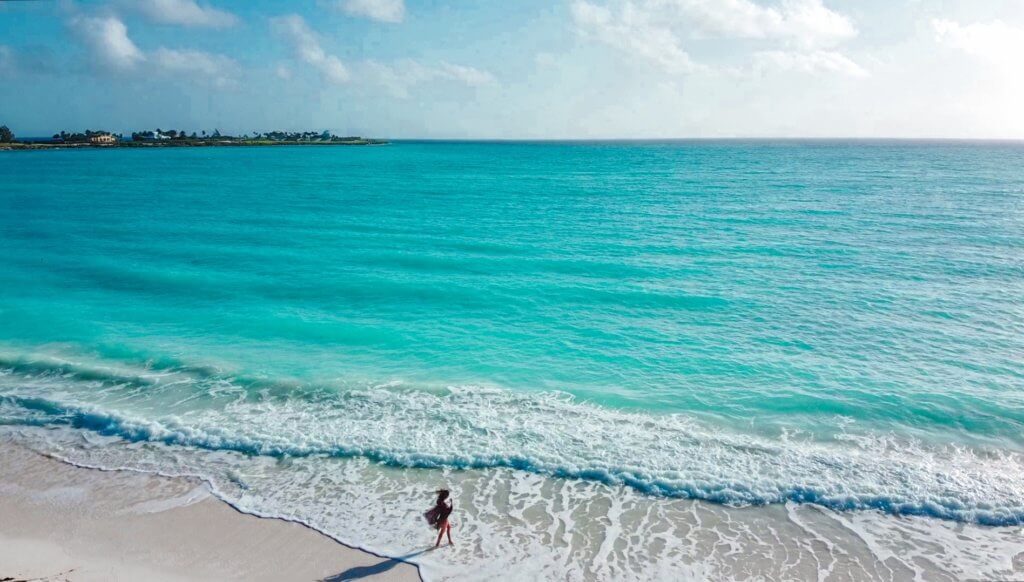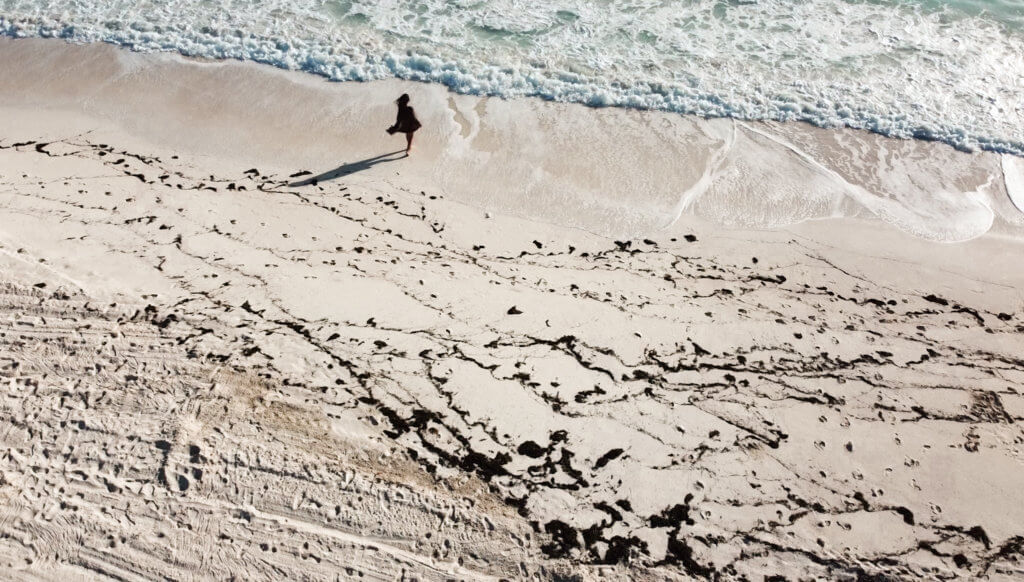 DJI Mavic Mini 2
In November 2020, DJI presented the official successor to the DJI Mavic Mini. In a moment I will go into the new features and improvements compared to the previous model. Stay tuned 😉
Related posts
Digital message in a bottle
Subscribe to our newsletter now and never miss an article again. In addition, you will receive exclusive travel tips, announcements and the latest news on the topics of personal development, spirituality and mindset.