Urlaub in Kappadokien: Wenn Träume fliegen lernen
Imagine there was a place that combined the films "Up" and "When Dreams Fly" - then there would be a new wonderful film called Cappadocia. Cappadocia is an area in Turkey that includes the provinces of Nevşehir, Niğde, Aksaray, Kırşehir and Kayseri. One of the most famous places is Goreme, where we also spent our Cappadocia vacation. In this article I will give you tips & tricks on how to best plan your trip to Cappadocia.
Arrival: Our flight to Kayseri
After ours, I realized how quickly a single thought can suddenly become reality Flights to Kayseri were actually suddenly booked and there was no turning back, so to speak, to travel to the place I had dreamed of for so long. But let's start at the very beginning: You probably know the many fantastic pictures from Instagram countless hot air balloons, floating in the sky at the same time or just taking off? No, it's not about the sequel to the Disney film "Up", but about the fairytale place Cappadocia in Central Anatolia in Turkey. I am very grateful to Instagram for discoveries like these, because to be honest I had never heard of this place before.
Cappadocia: stronghold of Turkish telenovelas and photo shoots
You can grumble about Instagram as you like, but I think it's wonderful that the app gives us an insight into so many beautiful countries and places in the world away from the "usual suspects" such as the Grand Canyon or Paris, Rome and Co. Not that these places are worse or more boring, they are and remain worth seeing, but meanwhile my heart also beats for less known areas. Although Cappadocia is anything but unknown in Turkey, almost all of the country's telenovelas are filmed there, weddings are celebrated and magazine shoots are regularly held there. In Germany, however, not too many people know Cappadocia, so I hope that with my blog post I can bring you closer to this fairytale place and share my experiences with you.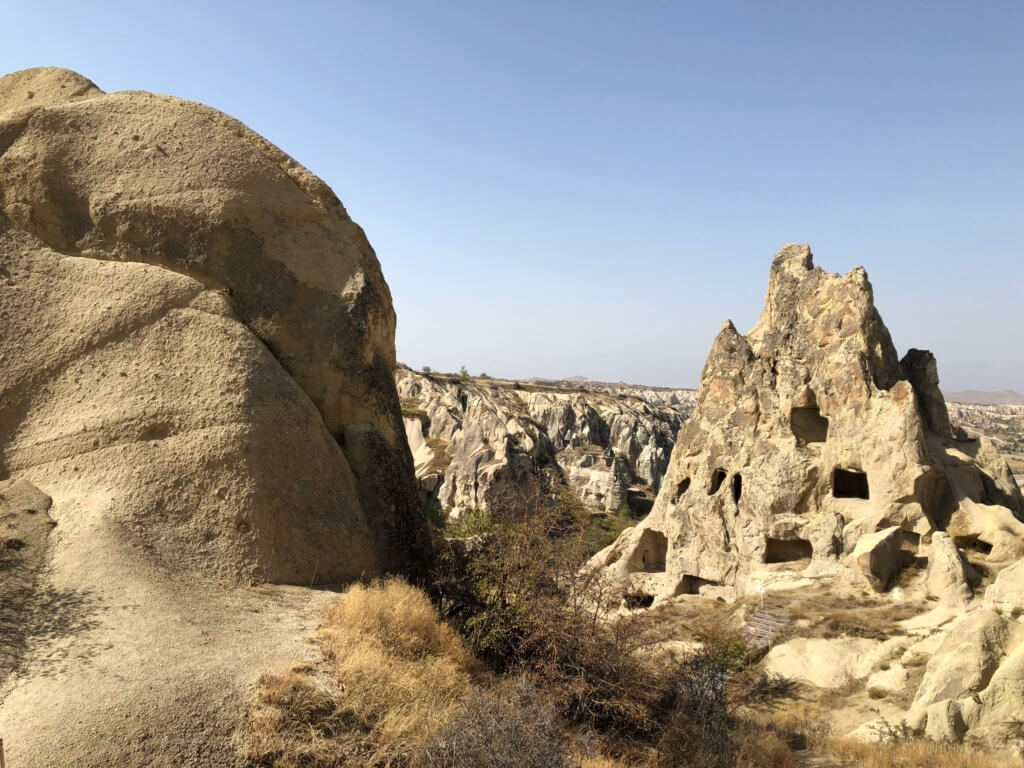 1. Goreme in Cappadocia: Unique Landscape & Underground Cities
Cappadocia, also known as Goreme-Cappadocia, lies at the center of an area of ​​formerly intense volcanic activity, which contributed significantly to today's surreal landscape. Since 1985, the region has been recognized because of its extensive cultural history and the unique landscape in the world by UNESCO as a World Heritage Site and World Heritage officially placed under protection.
Many millions of years ago, tuff ash was deposited in this region, which was thrown into the air by several volcanic eruptions. Through years of geological processes, fascinating valleys with the so-called fairy chimneys, which are unique in the world, were created in this way. As early as 7500 BC there were settlements of different rulers and peoples, which changed again and again over time. Cappadocia is considered one of the most important early Christian centers in the world. Christians lived here until the 20th century and to this day there are 3000 churches in the rock formations, which persecuted Christians and the people who lived in the area at the time had carved out to hide and seek refuge in.
In addition to the cave churches, the typical cave dwellings were also created in this way, some of which are even underground and go up to ten floors deep. These caves are now among the most popular and amazing sights in the region. The most famous underground cities are Derinkuyu and Kaymakli in the town of the same name in Nevşehir Province, 29 kilometers south of the provincial capital.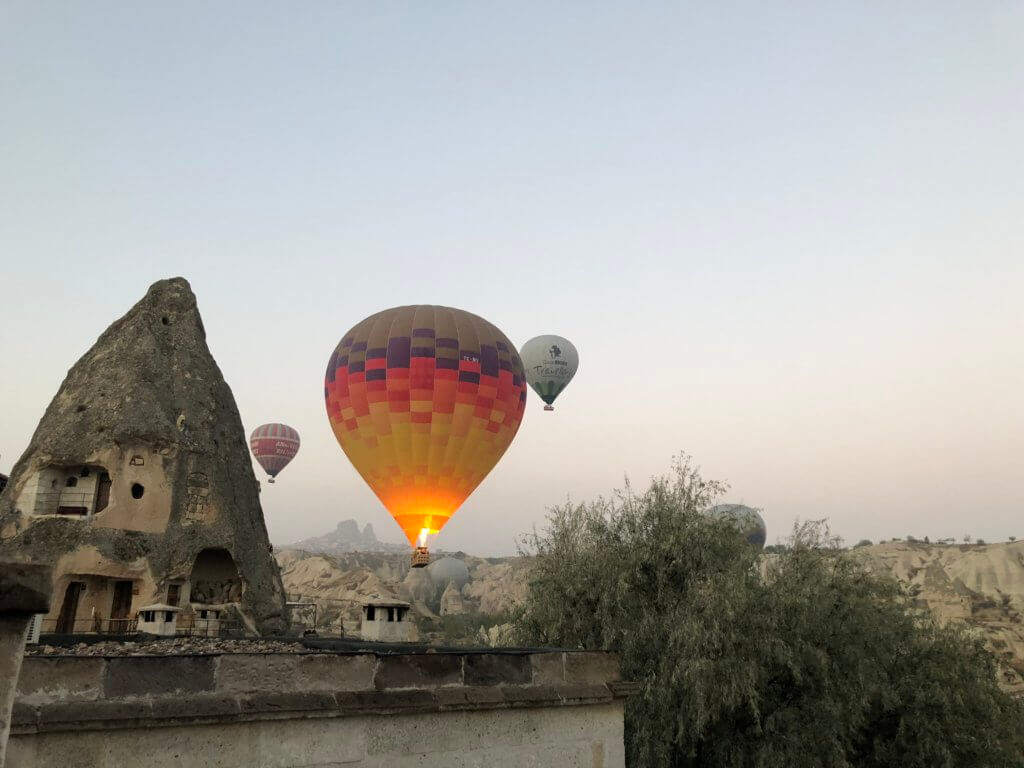 2. Organization: How do I plan my Cappadocia vacation?
Everything is possible to spend a wonderful holiday in Cappadocia, from package tours to bus tours and individual trips. The round trips usually last at least 7 days and offer many sights in a very short time. They are also often offered in combination with a subsequent bathing holiday. However, we chose one individual travel decided, which we also put together ourselves, mainly because of the location Göreme interested and unfortunately we didn't have much time for a longer trip. In addition, we usually prefer individual trips, as this allows us as travelers to be much more flexible and relaxed. In this way, we can design our trip the way we want and stay longer where we like it best.
3. Cappadocia Airport: Kayseri, Nevsehir and Antalya
Before we could start looking for a hotel, we first had to find the right flight and, above all, the airport. The best way to get to the Cappadocia area is via these three airports:
Nevsehir Airport Cappadocia
The small regional airport in Nevsehir is only one half hour drive from Goreme and is usually only served from Istanbul and Ankara. Here you have the wonderful advantage that the airport is close to major tourist attractions.
Kayseri Airport Cappadocia
This also rather small airport is located in the city of Kayseri and is approx an hour's drive from Cappadocia away. This airport also has very good connections to Istanbul and Ankara, but there are also (albeit very few) international flights. We chose this airport because our hotel offered transfers for domestic flights only, but more on that in a moment.
Antalya airport Cappadocia
The typical Cappadocia tours usually start in Antalya. From there it goes via Konya to Cappadocia. However, this airport is only suitable if you are traveling with a tour group or want to do a whole road trip, as the drive from Antalya to Cappadocia takes several hours. If you really only want to travel to Cappadocia, I recommend the first two airports mentioned.
4. (Direct) flights to Cappadocia from Germany
The airports Kayseri and Nevsehir are only served directly from a few German cities (e.g. from Stuttgart). However, you have more choice when it comes to flights with a stopover in Istanbul or Ankara. In the end we decided to stay in Istanbul for a short time, since we have never been to Istanbul and have wanted to visit the city for a long time. After the matching flights you can open Skyscanner or Kayak watch.
You can read tips and tricks on how to find the best flight for you in my article: Best Flight Search Engine in 2021.
Flight prices for national flights vary, but are mostly between €50 and €100 per person. Most of the flight connections go to Kayseri via Istanbul Ataturk Airport, Istanbul Sabiha Gokcen Airport and Ankara Esenboga Airport. The flight prices from Germany to Istanbul are between €100 and €200, depending on the booking period and the time of year.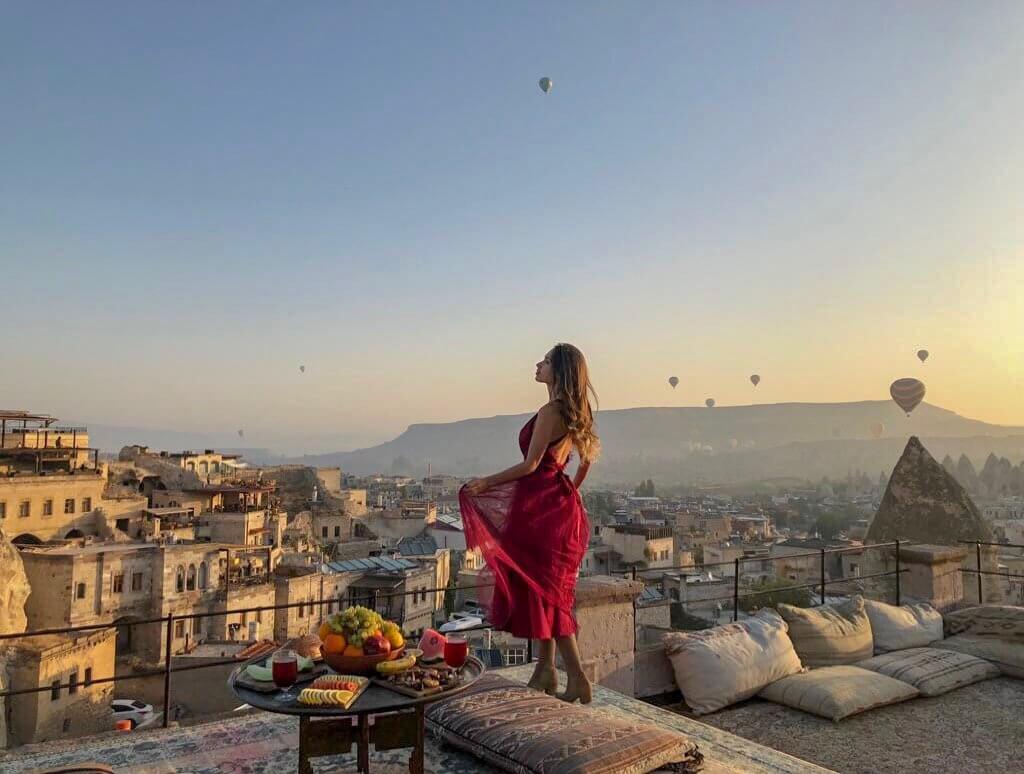 5. Airport transfer in Cappadocia
You also have several options for the airport transfer to your booked hotel: from a collective transfer to a private transfer to a taxi. We opted for the collective transfer because of the low price.
collective transfer from Kayseri to Goreme
Shared transfer is one of the best ways to get to Cappadocia from the airport. A shared transfer is often offered by the hotel when booking. We went with a shared transfer and paid 30 Turkish Lira per person each way. The journey took exactly one hour and since the other travelers got off very close to our hotel, there were no delays. However, we were only offered this transfer at the price quoted for pick-up on a domestic flight. Originally we only wanted to travel to Cappadocia but combined with the curiosity about Istanbul and the transfer offered, we thought it would be a good idea to combine Cappadocia with Istanbul. And that was it 🙂
private transfer in Cappadocia
We have not had any experience with the private transfer ourselves, but there is also the possibility of organizing a private transfer, where you pay per route and it should not be significantly more expensive than going with a shared transfer.
Taxi in Cappadocia
Taking a taxi to Cappadocia is not recommended, as it is simply much more expensive compared to a shared transfer or private transfer.
Public transport in Cappadocia
There is also public transport from the bus station "Otogar" (Turkish for bus station) in Kayseri. The buses run every hour and a bus ticket costs about 15 lira per person. Also from Nevsehir there are bus connections to Cappadocia. From both airports, however, the journey by public bus is much longer than with a shared or private transfer.
Rental car rent in Cappadocia
You can rent a car in advance or at the airports and individual holiday resorts. In itself, getting to Cappadocia from Kayseri or Nevsehir is very easy, since the resorts are connected by a convenient expressway. However, we were very happy not to have a rental car for once, because we explored almost everything on foot and the traffic should not be underestimated. Most of the dangers in road traffic lurk in Turkey. For us it was definitely more relaxing not to have a rental car.
6. Cave hotels in Cappadocia
If you've ever been to Cappadocia, then I can only recommend going to one cave hotel to lodge. In any case, it will make your holiday a unique experience, I can promise that! I mean, when do you get the chance to just stay in a cave hotel? Probably not that often 😉 It is worth choosing a traditional cave hotel for this unique experience alone.
Kelebek Special Cave Hotel in Goreme
We were at Butterfly Special Cave Hotel, one of the oldest cave hotels in Goreme, and were more than happy with our choice. Our cave suite was on two floors and yes, we felt a bit like Wilma and Fred Flintstone 😀
The hotel is located in central location of Goreme, but is still very quiet and not overcrowded with tourists who only want to take photos and videos. Although the hotel was very well booked during our trip, there was never a rush and the atmosphere in the Kelebek Hotel was always relaxed and very pleasant. Right at the beginning we were offered the ascending balloons on the terrace of the neighboring and partner hotel Sultan Cave Suites to look at, since one sometimes has one of the best views from there.
The biggest VIP at the Sultan Cave Suites is definitely Izmir, the pretty cocker spaniel lady and now a professional dog model who can pose and act on command. A true professional! The neighboring hotel made a very nice impression on us, even if the morning hustle and bustle on the terrace would probably be a bit too much for us as hotel guests. Do you know the gorgeous breakfast pictures on Instagram?
I don't know about you, but I thought that people really do have breakfast there 😀 but as it turns out, I was completely wrong! A "fake breakfast" is set up especially for the photos, which I personally found a bit irritating... Therefore, we were glad to have the opportunity to take pictures in the Sultan Cave Suites, but we preferred to be able to enjoy the peace and quiet in our hotel.
Mithra Cave Hotel in Goreme
Another hotel that we really liked is this Mithra Cave Hotel, which, in addition to the public terrace for hotel guests, also offers a private terrace with a truly breathtaking 360° view. By the way, there is also a cute hotel dog named Findik. On our walks we also passed other inviting cave hotels, but overall we were very happy with our hotel choice.
Only the paralyzed pool disappointed us a bit, because in the end we mainly chose the Kelebek because of the pool and the temperatures were still very pleasant when we were there. (Very few hotels in Goreme or Uchisar have a pool.) However, the dilapidated pool was more like a pond and simply didn't fit in with the rest of the well-kept building. However, since we were out and about a lot anyway, in the end we could do without a pool.
Hotel addresses in Goreme / Nevsehir
Butterfly Special Cave Hotel
Aydinli Mahallesi, Yavuz Sokak No:1 50180 Goreme/Nevsehir / TURKEY
Sultan Cave Suites
Aydinli Mah. Aydinli Sok. No:40 50180, Goreme, Nevsehir / TURKEY
Mithra Cave Suites
Aydınlı Mahallesi Akgül Sk. No:10 GÖREME/ TURKEY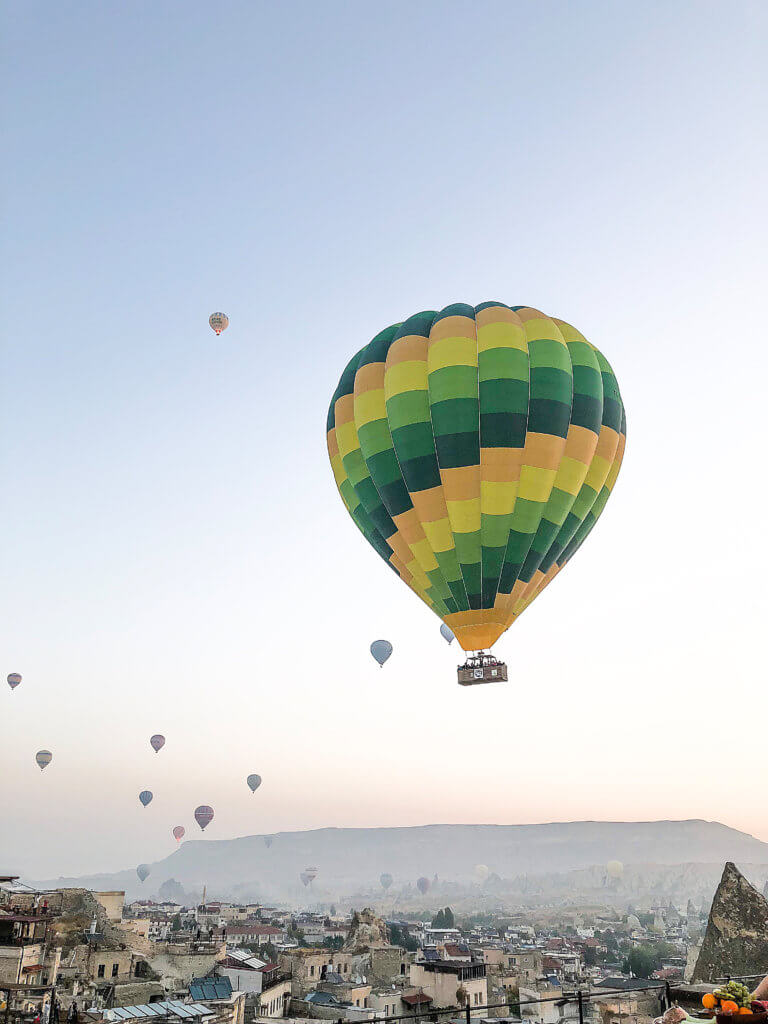 7. Hot Air Balloon Ride over Cappadocia: Where can I book a balloon ride and how much does it cost?
Hot air balloons have always fascinated me. However, now I prefer my feet on the ground. We didn't do a balloon ride ourselves, but since you're probably wondering whether and how you can integrate a balloon ride into your Cappadocia vacation, I've put together the most important information for you:
How and where can I book a balloon ride?
You can book a balloon ride in advance online with countless tour operators or ask directly at your hotel in Göreme. The hotels often cooperate with the organizers of the hot air balloon rides.
How much does a balloon ride in Cappadocia cost?
The price depends on how many people you want to share the basket with 🙂 and how long you want to be in the hot air balloon. A maximum of 20 people are allowed to fly. The standard price is €45 per person for 60-160 minutes. However, the trip should be reserved at least one to two weeks in advance.
What time do the flights depart from Goreme?
In this case, the early bird catches the worm, i mean the hot air balloon. The balloon rides usually start near Uçhisar at night. Only in winter do the balloons take off later. A bus will pick you up from the hotel between 4.00 and 4.30 in the morning. After all, you don't want to miss the sunrise either 😉 But the balloons also start so early in the morning because the air is colder than during the day and thus the thermals that occur during the day are avoided.
Is it safe to fly in a hot air balloon?
If you have concerns, I can reassure you: Most agencies that arrange hot air balloon rides are absolute professionals, know the balloonists and have been offering the rides for several generations. For example, Kapadokya Balloons in Goreme is the oldest ballooning agency in Turkey with the highest passenger numbers in the country. Due to the many years of experience in the region, they know the best starting positions for successful and beautiful balloon rides. on this side you can see the various providers in a detailed comparison.
8. Eat Out: Restaurants in Goreme-Cappadocia
I can tell you one thing: You definitely won't starve in Göreme! On the contrary: I would have liked to have extended our Cappadocia vacation just because of the restaurants. There really is a wide range of wonderful cafes and restaurants. My fears that the food could be very meaty were unfounded. Of course, mostly meat dishes are served, but you can find delicious vegetarian alternatives almost everywhere. Fruit, vegetables and fresh herbs are an integral part of the kitchen in Goreme.
We were in the first night Buyuk Adana Kebap Goreme and were absolutely blown away by the quality and generous portions! Anyone who thinks of a greasy doner kebab shop when they think of kebabs is wrong here. Buyuk Adana is a tastefully decorated restaurant with a large outdoor terrace in the heart of Goreme. Although there are officially no vegetarian dishes on the menu, the host immediately suggested putting together something vegetarian. The food was freshly made and tasted absolutely amazing! We had a huge appetizer platter with traditional oven-baked flatbread, antipasti, tomatoes, yoghurt dip, cilantro, parsley, carrots, lettuce and much more. Actually, we were already full after the extensive starter, but the main meal was so incredibly delicious that we ate everything, of course.
Romantic cave restaurants in Goreme
On the second day we were in the romantic cave restaurant Inci Cave Restaurant, which also blew our minds with delicious food and a magical atmosphere. The Inci is located just a few meters from the Kelebek Special Cave Hotel and, with its rustic atmosphere, looks like it has come straight out of a fairy tale. Attentive, hospitable staff, a well-arranged menu and the highest quality of food round off the beautiful location and authentic interior design. The Turkish rice in the restaurant is a real treat.
Turkish Ravioli: Our favorite restaurant in Goreme
We tried it the third night "Turkish Ravioli" Aus, a relatively new restaurant that has only been open for a few months. "Turkish Ravioli" is a delicious Turkish dumpling with meat or cheese filling, which is served in the classic way with garlic yoghurt and a sauce made of butter and paprika powder. The restaurant with a spacious terrace and a good wine list is really something special. The manti, as the Turkish ravioli are actually called, are still prepared here by hand according to a family recipe and simply taste heavenly!
Restaurant addresses
Buyuk Adana Kebap Goreme
Orta Mahalle, Belediye Cd. No:2, 50180 Goreme Belediyesi/Nevsehir Merkez/Nevsehir, Turkey
Inci Cave Restaurant
Orta Mahalle, Cami Sk. No:22, 50180 Göreme Belediyesi/Nevşehir Merkez/Nevşehir, Turkey
Turkish ravioli
Aydınlı Sk., 50180 Goreme Belediyesi/Nevşehir Merkez/Nevşehir, Turkey
That was not all
HUGE PENIS!!!! Do I still have your attention 😀 ? No kidding, in my next blog post Cappadocia in 4 days from the Cappadocia series you can expect, among other things, a valley full of clear, ambiguous rock formations, a list of the most beautiful sights that you should not miss and my personal Cappadocia highlights.
In order to sweeten the time until then, you will find a few more (completely adult) impressions of our Cappadocia trip in the picture gallery. Have fun with it and see you soon 🙂
Helpful links and blog articles:
https://www.captivatingcappadocia.com/
https://www.travelontoast.de/kappadokien-ballonfahrt/
https://ohtheplaces.de/5-tage-in-goereme-kappadokien/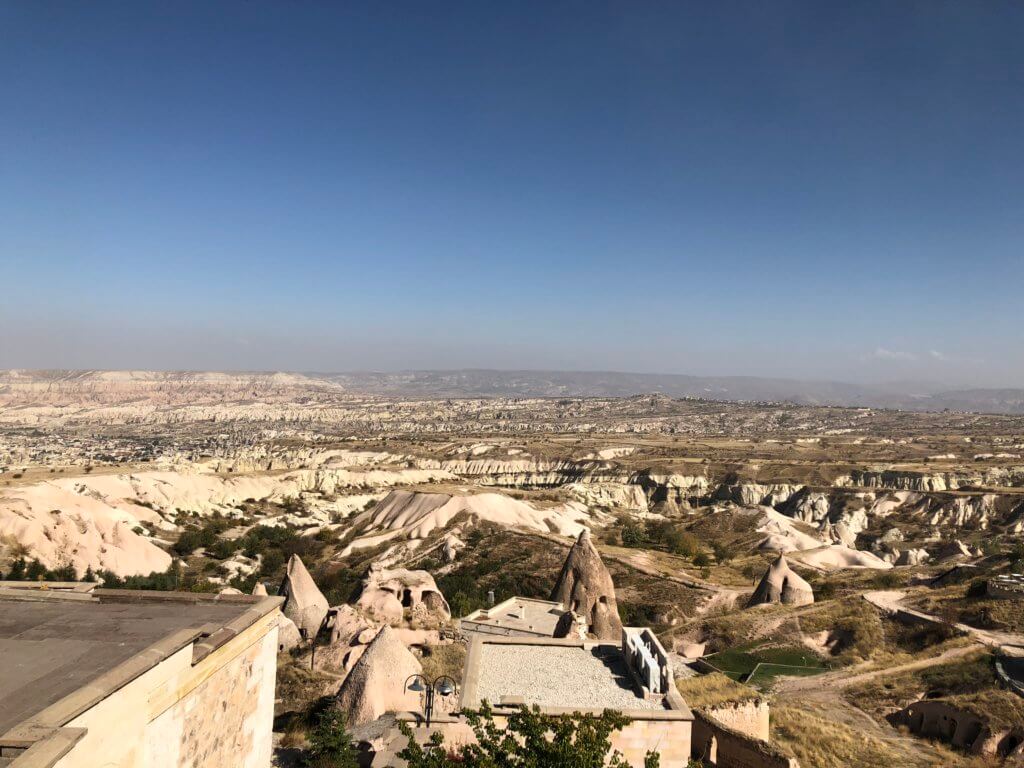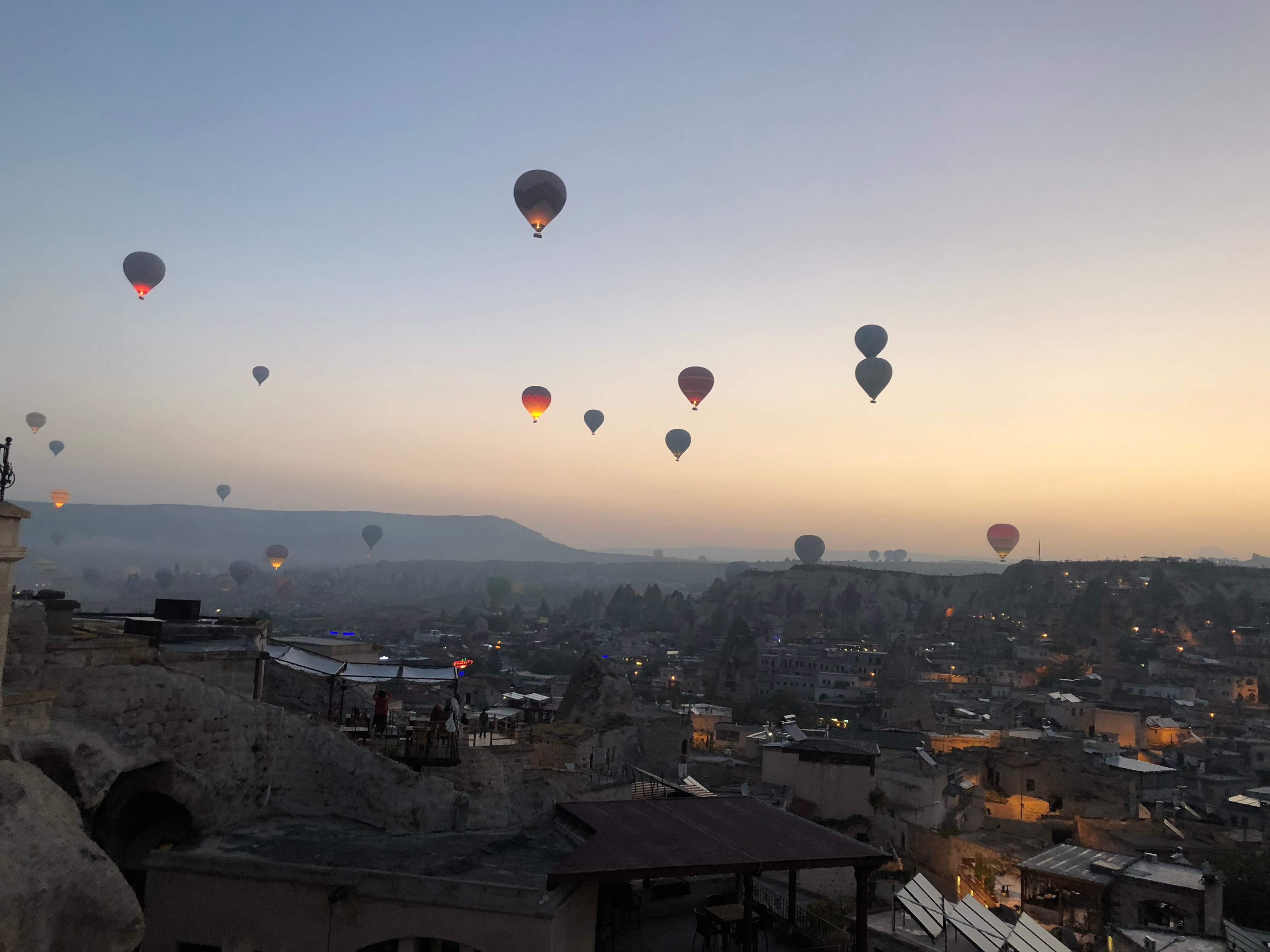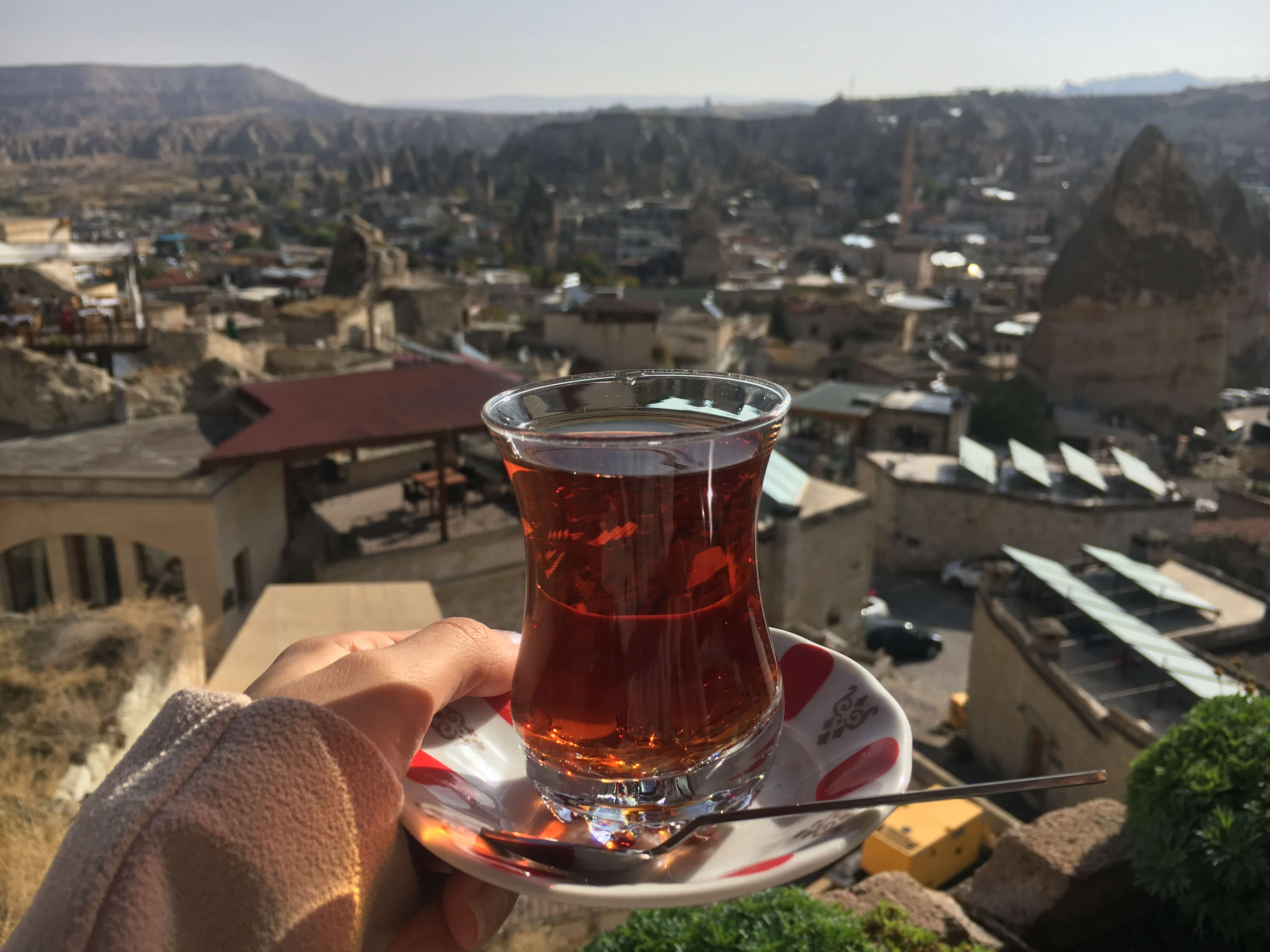 The free newsletter from Petit Chapeau
Carry yourself in ours now free newsletter and never miss an article again. In addition, you will receive exclusive travel tips, announcements and the latest news about honeymoons, adventure travel and mindset.
Related posts
Digital message in a bottle
Subscribe to our newsletter now and never miss an article again. In addition, you will receive exclusive travel tips, announcements and the latest news on the topics of personal development, spirituality and mindset.